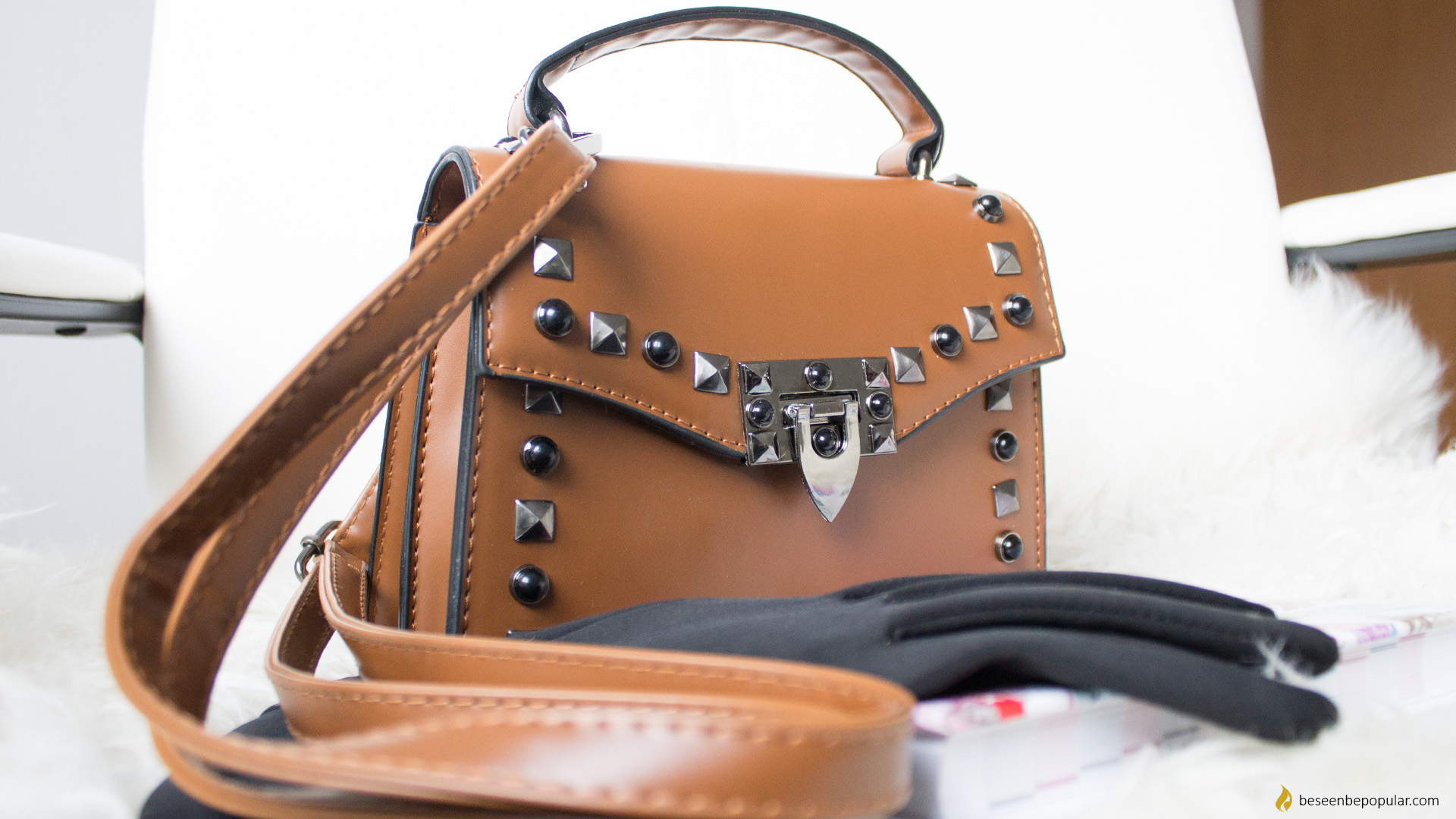 The cutest handbag from Gamiss collection
The cutest handbag from the Gamiss collection is found in our hands. The new bag always comes in well. It is desirable even to have a few.
Leather, plush, fabric or any other bag material is always good to have. The combination with one bag is a million, and only a few of them you can't imagine. Gamiss released a new collection for 2018 and among the many things was found the smallest purse that we dedicated to the page of this post.
The cutest little bag, autumn brown colored and covered with fine metal details. The buckle is more pronounced and very easy to use. There is a bulkhead inside the bag, so you can sort things more easily. It is made from hard leather material and can stand alone. You can wear it in two ways: using a strap over your shoulder or handle that is on the top of your purse.
How to wear it?
As a lover of handbags and shoes, I consider that every woman should have a black and brown purse in the closet. These are two cool colors that you can easily combine.
There are two types of styling that you can wear with this style of handbags: Feminine romantic styling made by a flirty dress, short jacket, ballerinas shoes and purse or boss styling where you can combine this bag with a wicked suit of dark color, a high heel, gloves like on a photo and a gentle colored poncho.
Whatever the combination you decide to wear, people will surely notice is how you have an irresistible handbag. Currently, the Gamiss page gives you discounts so hurry up and order the cutest handbag from Gamiss collection – click here. Wish you all good shopping. 😊