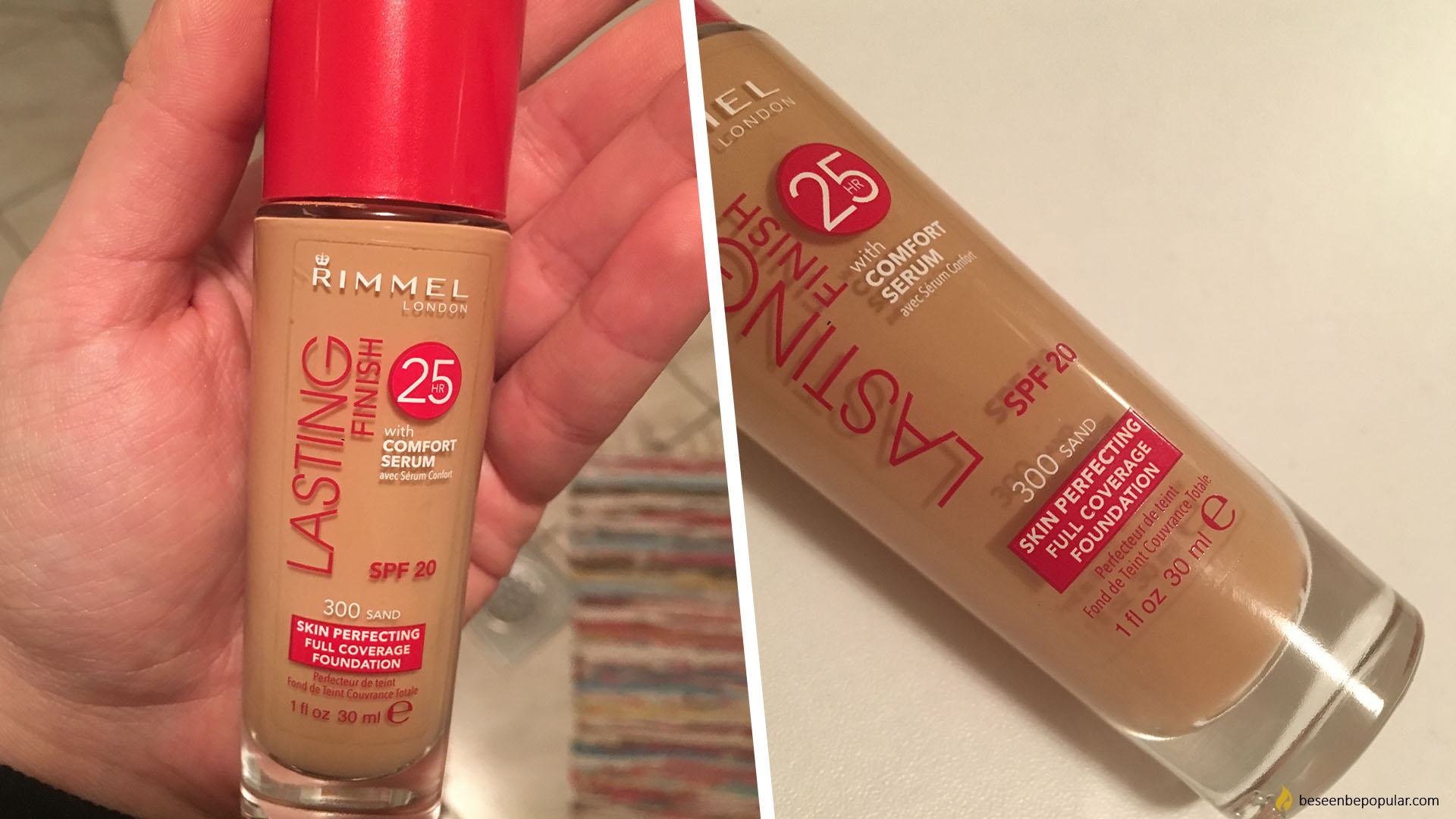 Rimmel lasting finish 25h liquid foundation
Recently I was going through my local drugstore, trying to find a new foundation to try. I heard a lot of good reviews about this foundation and I had to try it out for myself and share with all of you my oppinion. As you can already tell by the title, I am talking about Rimmel lasting finish foundation. Not so long ago Rimmel came to DM and I was so happy because I always wanted to try out some of their products, since I always heard from foreign bloggers that they have amazing and affordable stuff. Let's go see what are my impressions about it.
Rimmel lasting finish 25h liquid foundation
To beggin with, it is a full coverage foundation, that's what it says on the bottle. It has spf 20 and it comes in a 30 ml bottle (1 fl oz) with a pump, as you can see on the pictures. The thing that I was impressed by was a great color selection, since my shade is hard to find, either it's too dark for me or too light. My shade is number 300 sand.
My oppinion
I have to admit that I didn't like this foundation at all at first. It seemed too cakey and I felt like I had a tone of foundation on my face, and I used a beauty sponge, which soakes in extra product that is too much and distribute the product beautifully on the skin. Then I tried with a regular kabuki brush and it was okay, but still not perfect. My last try was with an oval brush and that was my winning combination. This brush puts the product so nicely on the skin and it looks gorgeous. But since I live for beauty sponges, I tried one more time and I came to conclusion that the problem wasn't the foundation, it was my skin. Apparently my skin wasn't into makeup that day. Do you ever have those days when your makeup just won't look and apply as it should?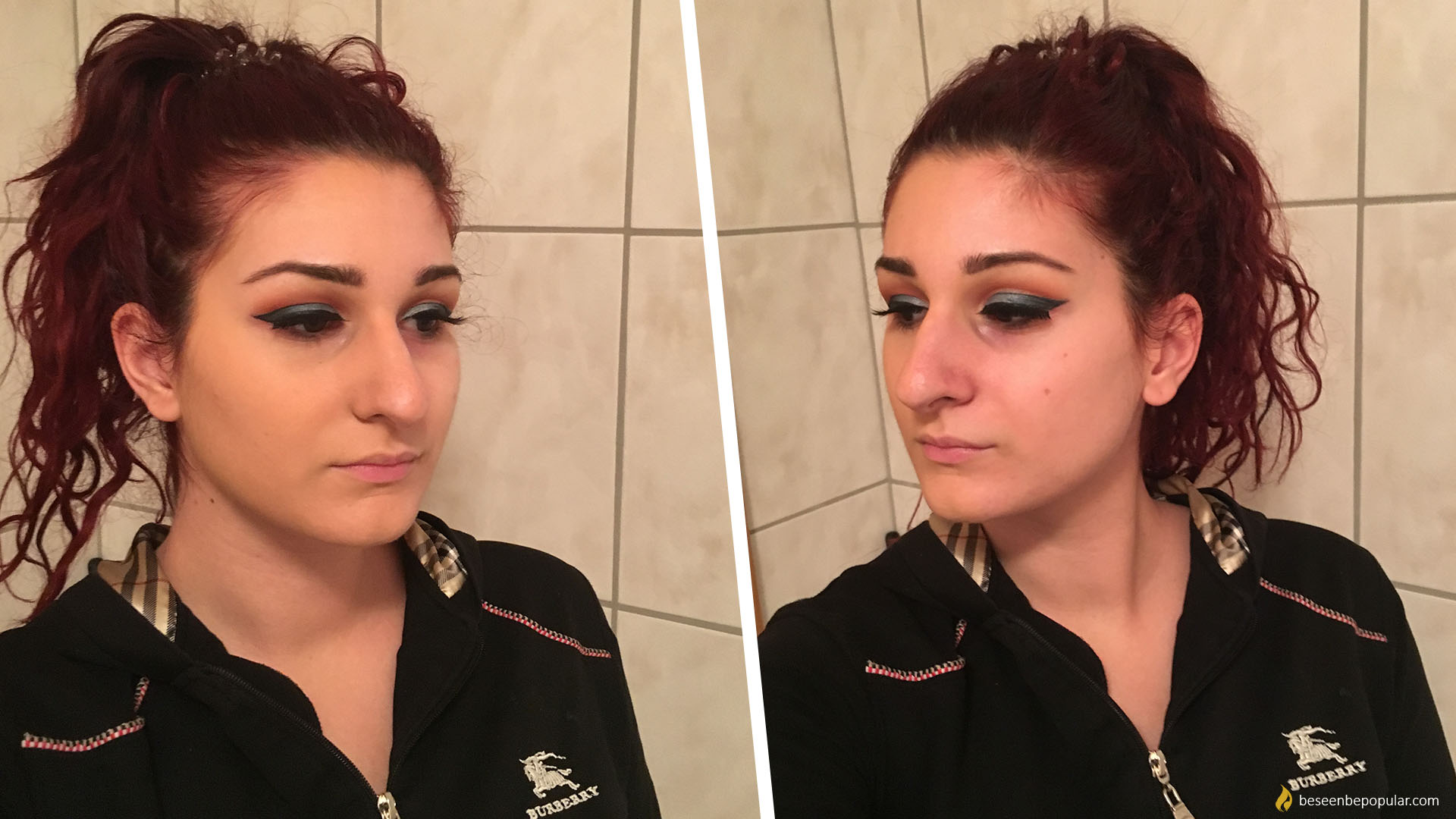 So, I have worn it for a quite long time so far and I have to say that I like it very much. I usually don't have problems with full coverage foundations even thought they feel a bit heavy on the skin, and if you are usually not a fan of those kind of foundation, you probablly won't like this one. It covers up the skin nicely and it makes it look natural and not cakey, it's actually pretty  light on the skin. Price is about 10-11 $. It can get a bit sticky on the skin so I would recomment to set it in the end. All in all, very nice foundation, I recommend it to everyone who are looking for a full coverage foundation.
I would like to hear your thoughts about this foundation if you tried it or if you are using it at the moment, also comment below if you think you will try it out. For more similar topics click here.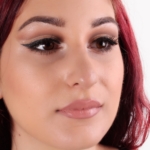 autor: Maja Mutavdžija, Makeup artistry by Maja, BSBP