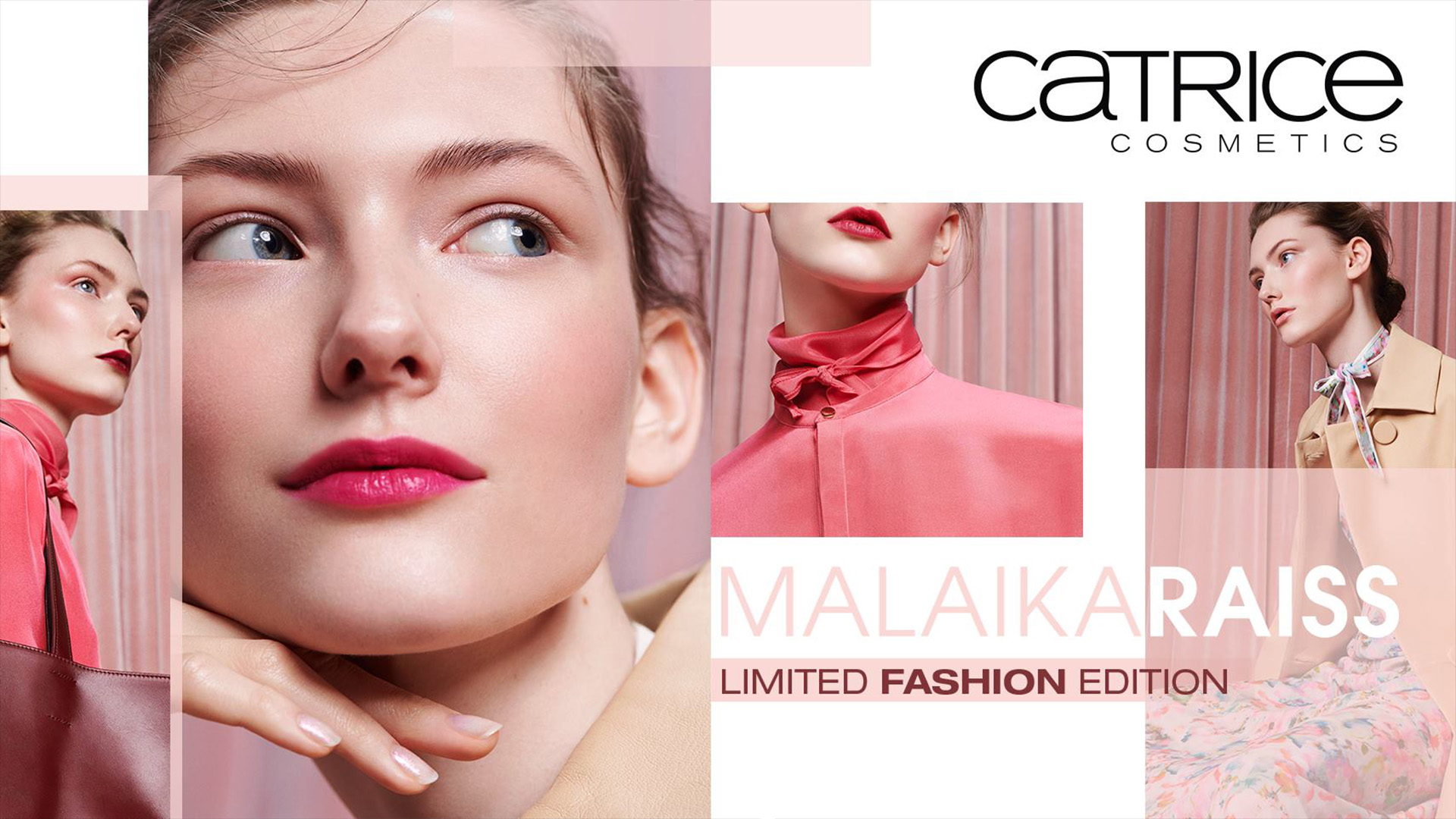 New Catrice Cosmetics limited edition "Malaikaraiss" collection
This month in the drugstore you can find a wonderful limited collection of Catrice Cosmetics in collaboration with fashion designer Malaika Raiss. This collection unites the mutual philosophy of "positive vibration" of both brands. The product portfolio with selective design offers exclusive beauty must-have products that provide shiny, fresh colors for impeccable appearance. Gentle, pastel and cheerful shades excel the full joy of life, while the berry, pink and tones offer added depth and set remarkable accents. What awaits you in this new Catrice Limited Collection, read below.
Malaika Raiss
Since her brand was established in 2010, the world-renowned fashion designer consciously combines the apparent contradictions of a strong, gentle and minimalist with playful spirit in keeping with the spirit of time. Catrice's limited collection "MALAIKARAISS" is the result of collaboration with a fashion designer and unites the mutual philosophy of "positive vibration" of both insects. Malaika Fashion is the perfect symbiosis of "casual" and "sophisticated" lifestyle, female design and playful minimalism.
About this collection
The collection offers you 9 different products. The first product is a makeup setting mist. Super light spray prepares skin, fixes and refreshes. A professional, fine nozzle ensures quick and easy application. Then highlighter with soft glittering shine. Innovative hybrid texture with intense pigmentation virtually mashes with skin, is easy to blend and has a surprisingly powdery finish. What else you can find in this collection is a multifunctional makeup brush. A quality brush with soft, closely-coupled synthetic hair in a practical travel size. Suitable for powdery and creamy textures.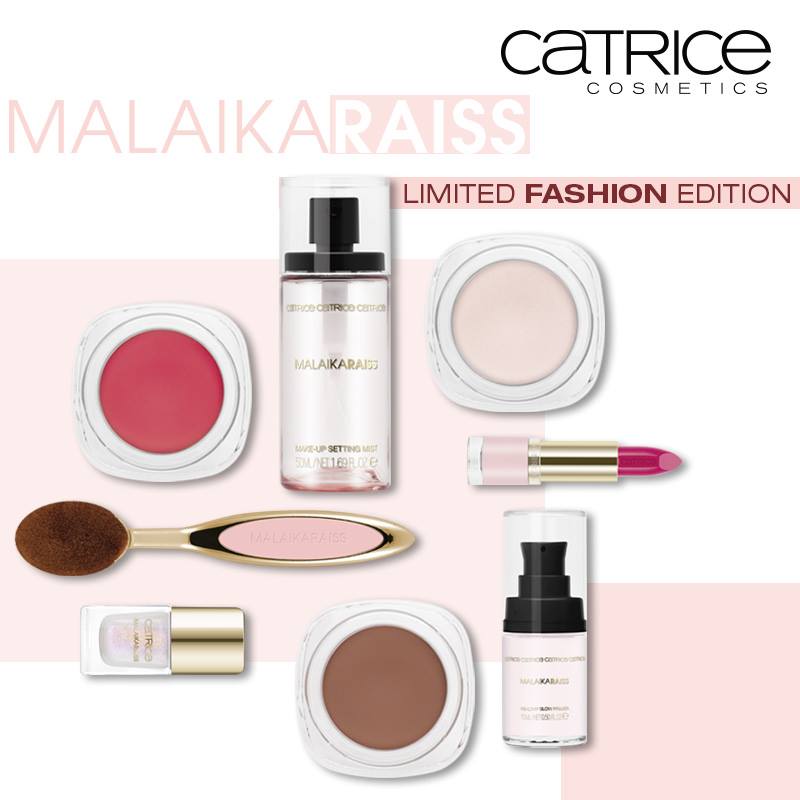 This collection can not pass without lipstick with intense pigmentation and silky mat finish. It feels comfortable on lips and will not dry them. Creamy lipstick with a special formula that allows perfect application and longevity. Given the creamy texture, it does not leave bruises. There is also a blush with a math effect. First gently and smoothly, then powdered, innovative hybrid texture that blends with skin. In addition to blush, there is also a primer for fresh and shiny skin, eyebrow pencil, nail polish and bronzer with innovative hybrid textures.
Prices of the products
Bronzer, blush and highlighter can be found at a price of 35,90 hrk. The primer is 39,90 hrk, while the eyebrow pencil is 19,90 hrk. You can find the two shades of lipstick at a price of 31,90 hrk, a setting spray and a multifunctional brush for 35,90 hrk, while a nail polish for 15,90 hrk.
For more similar topics, click here.