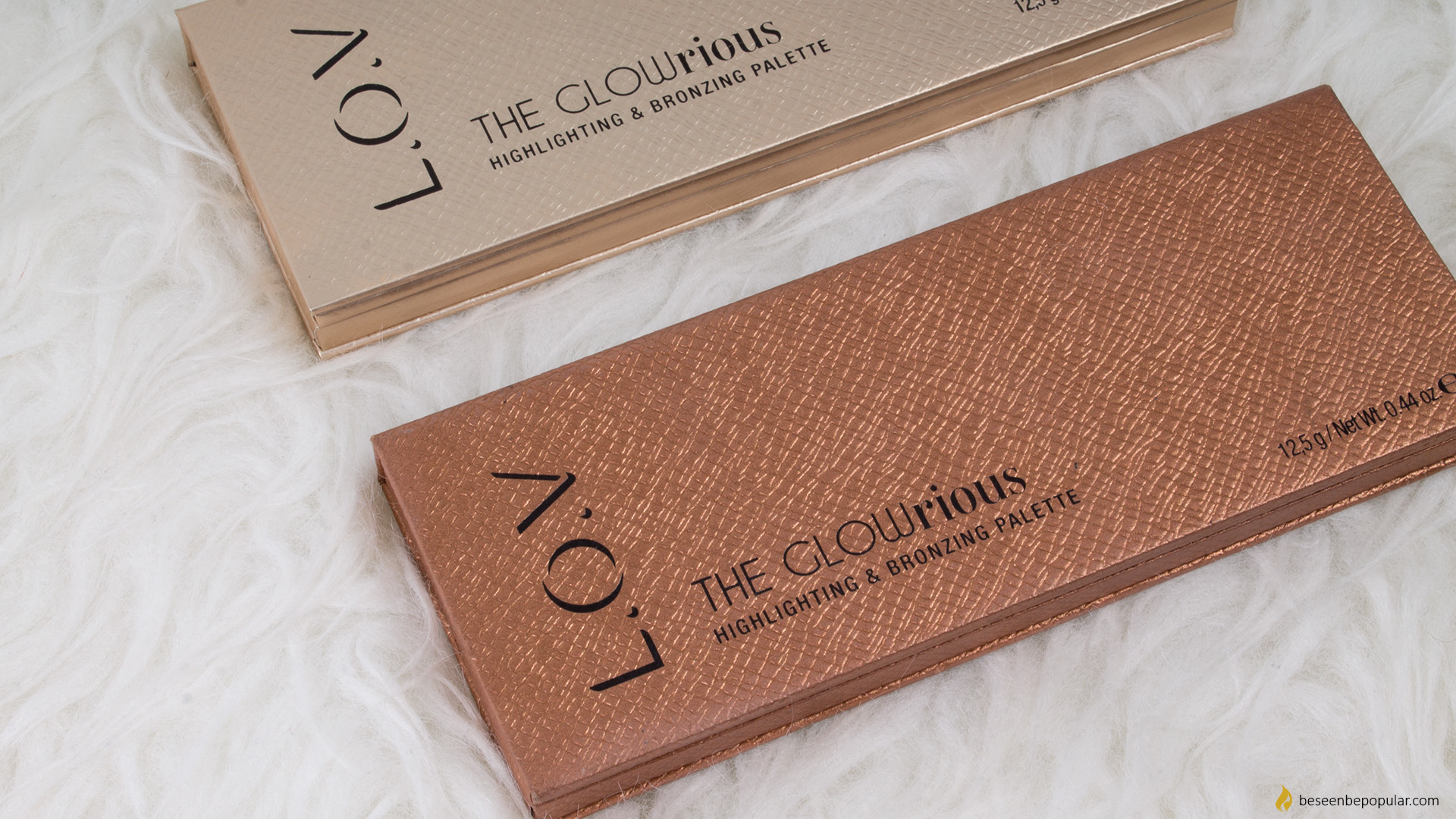 L.O.V the GLOWrious highlighting and bronzing palette
L.O.V. the GLOWrious highlighting and bronzing palette are something new in our cosmetic bag. L.O.V cosmetics, as the sister brand of Essence and Catrice, overwhelmed our drugstores, and as one of the most attractive aesthetics and one of the most requested products, it was certainly a palette about which we will write a lot of things today and bring our opinions.
About this product
The GLOWrious palette was the first thing that caught my eye when I saw the L.O.V cosmetics. The aesthetic is very appealing, has a beautiful leather packaging and a minimalist style. I was almost not interested about the product inside the packaging, because the packaging was already a win to me. There are currently two palettes available: 01- Rose Addiction and 02- Gold Attraction. I wanted to buy one of the palettes, but I just could not decide which one to choose, since they are both really beautiful. You can imagine my happiness when I got both of them.
Within each palette there are three components, called: soft illuminator, metallic highlighter and luminous bronzer, and they are exactly what their name says. The soft illuminator is a very gentle highlighter, ideal for people who do not like a strong highlight, but a subtle glow. Metallic highlight represents a very intense, long-lasting highlight and luminous bronzer is a delightful bronzer that fills with gentle shingles, perfect for summer days.
Swatches of the palettes can be seen below: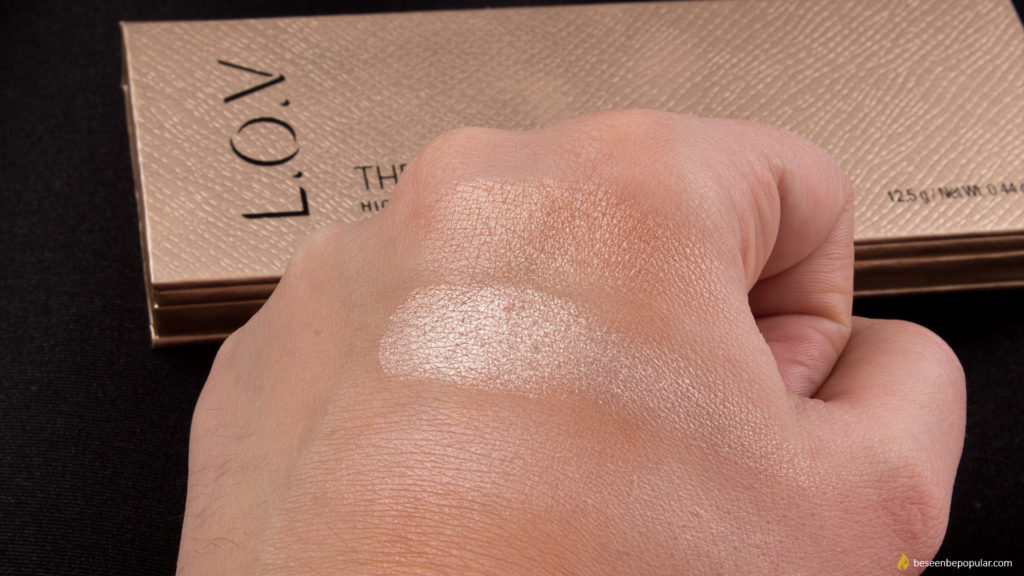 Price of L.O.V the GLOWrious highlighting and bronzing palette
The price of one palette is 111 hrk (18.20 US Dollar). Products within the palette are extraordinary. These are one of my favorite pallets and I use them almost daily. I use every shade of both palettes because they are so beautiful and can be used in different ways. My favorite product is a metallic highlighter, which looks amazing on the skin. I do not have enough words to praise for this product and I love it indescribably. So far I haven't tried a L.O.V product that disappointed me, and this palette is definitely a hit.
On the skin all the shades are extremely longlasting and there is no need for touch up-s throughout the day. On the photos it look really beautiful as well as in the daylight.
Is it worth buying this product? You do not have to guess my answer because it's YES and YES.
Have you already tried this product? If you are, share your experiences.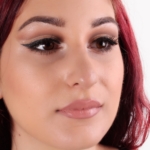 author: Maja Mutavdžija, Makeup artistry by Maja, BSBP