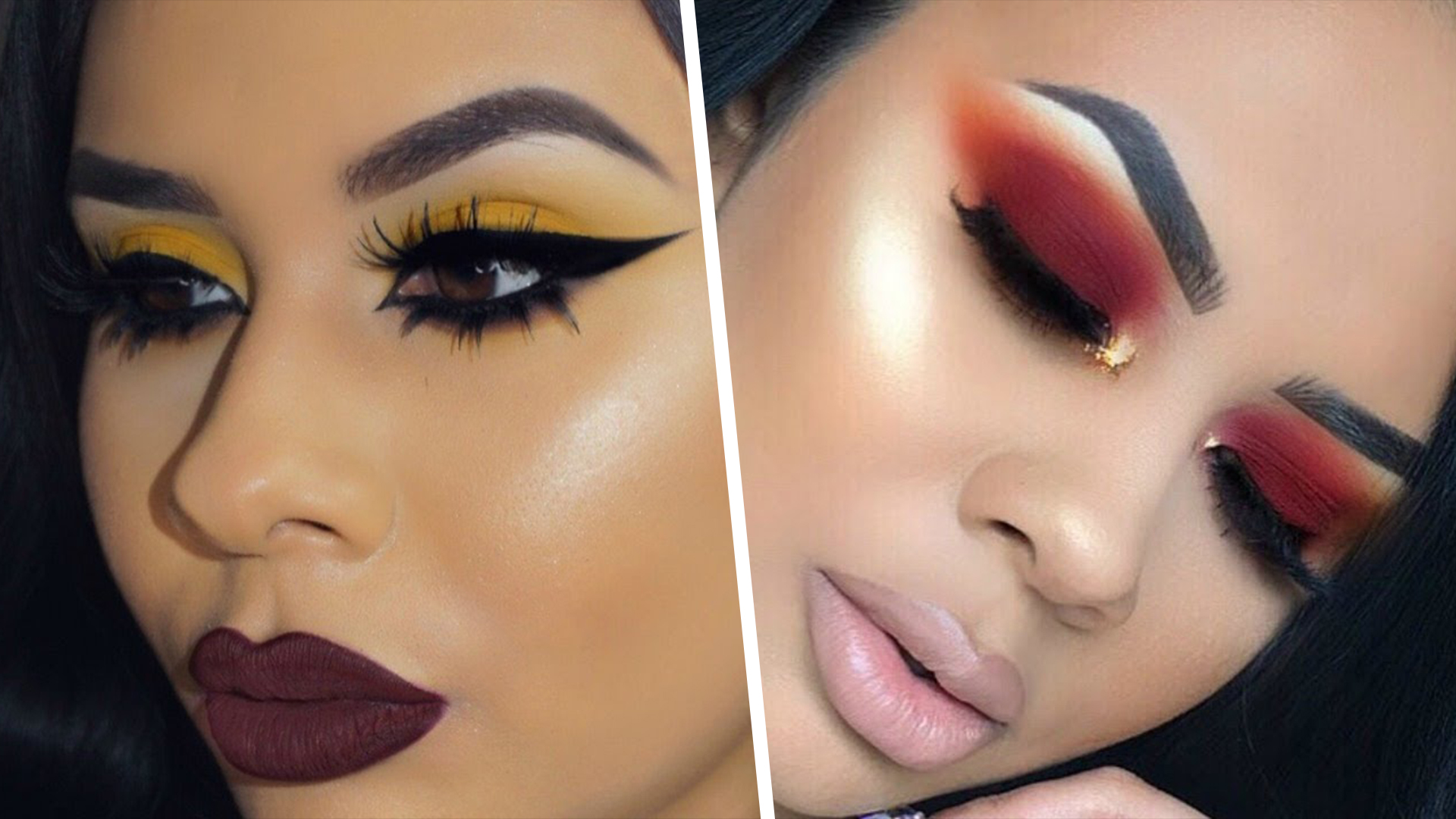 Colorful eyeshadows are the biggest 2019 trend
Colors are in trend! Colorful eyeshadows are the biggest 2019 trend. Social media is full with colorful makeup looks, and what are the top colors for this season, read below.
Colors are in..
Upcoming season is full with inspiring, colorful makeup looks. From yellow and green to red, monochromatic looks are beautiful on everybody. Most people think that colorful eyeshadows are not wearable on everyday basis, but for special occasions only. But, with nude lips, colorful eyeshadow can be worn everyday.
Find out what eyeshadows fits your eye color the best – here. 
Generally speaking, no matter what color you choose, you will be trendy, but regardless, there are few hit colors that won over the fashion scene.
Red
Red color is especially sensual and attractive, especially worn on the lips. We all love a good red lipstick, that is truly classic, but what about red on the eyes. Red eyeshadow or a brick shade shadow look perfect combined with earth tones. Warm earth tones will make the red pop a little bit less, which will be perfect for an everyday look.
Yellow
Yellow is not often chosen when it comes to makeup. Yellow is ideal for crease line when you want to freshen up your makeup and combined with earthly tones on the eyes, it is possible to wear it even on the daytime. If you want a bolder look, choose yellow as a dominant color on the eyes and paired up with a bold lipstick it will sure catch everyone's eyes.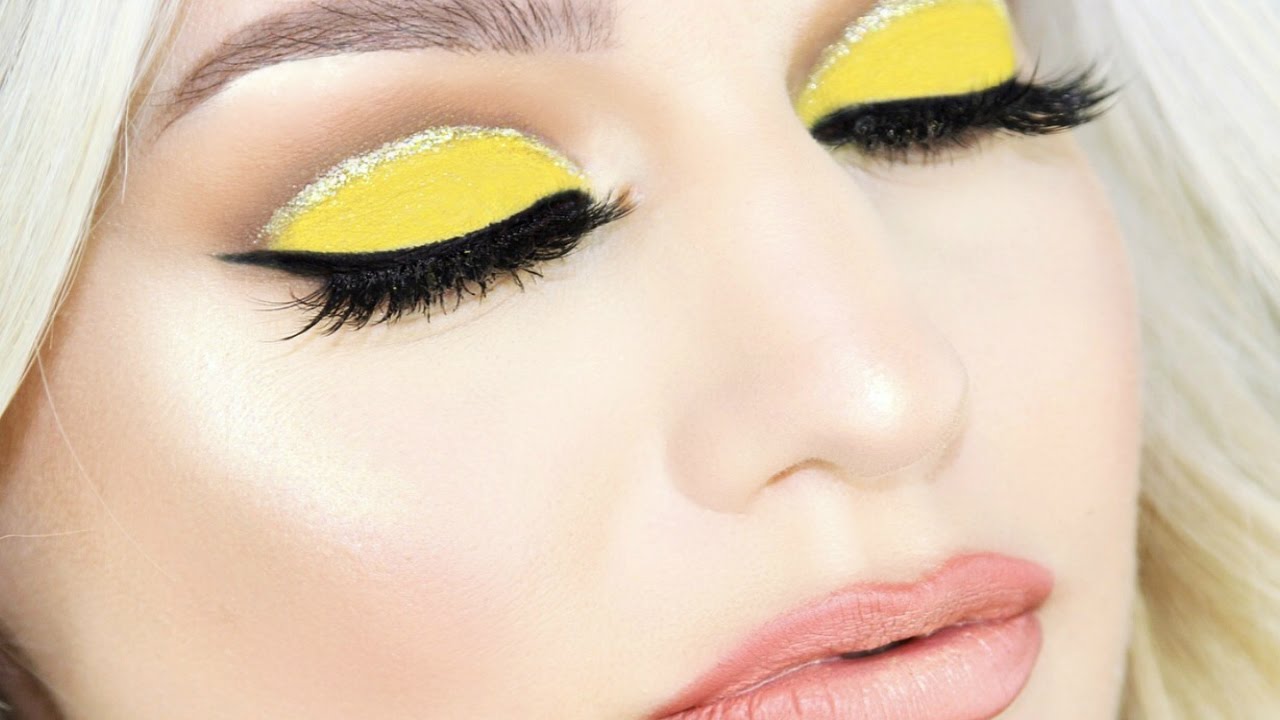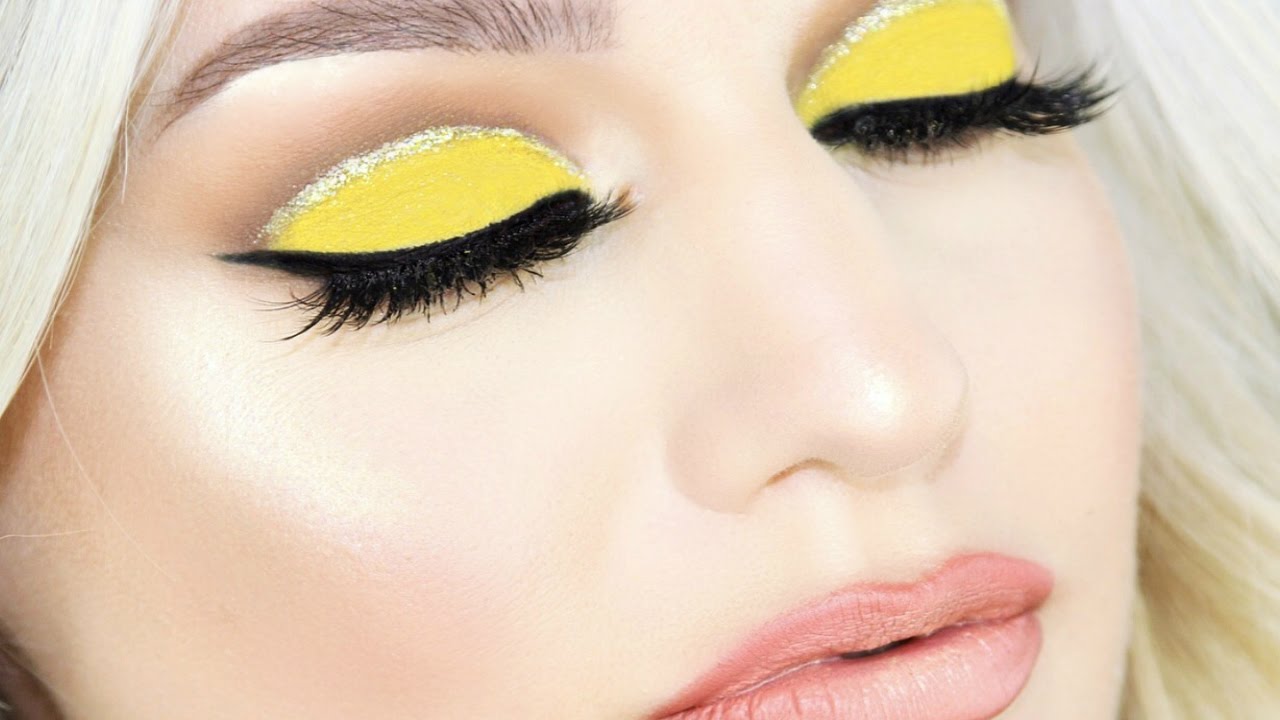 Green
Green is a color often chosen by red haired girls, because those two colors complement each other very well. This color is very wearable, especially in the shimmer version. Metallic green is perfect for everyone that wants a bolder look, and it goes perfect with nude lips.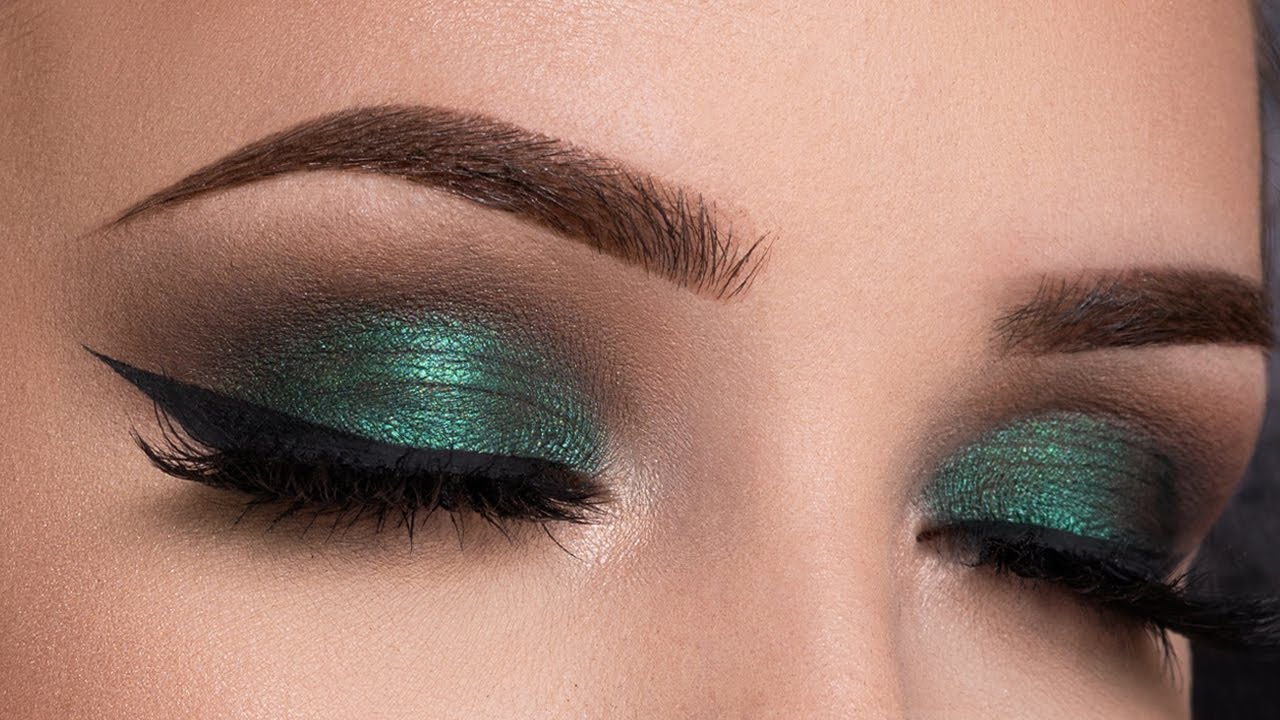 Blue
Blue color is perfect for brown eyes and this color is very trendy this season. Combined with black eyeliner it is a perfect smokey eyes version. It fits amazing with nude warm tones lips.