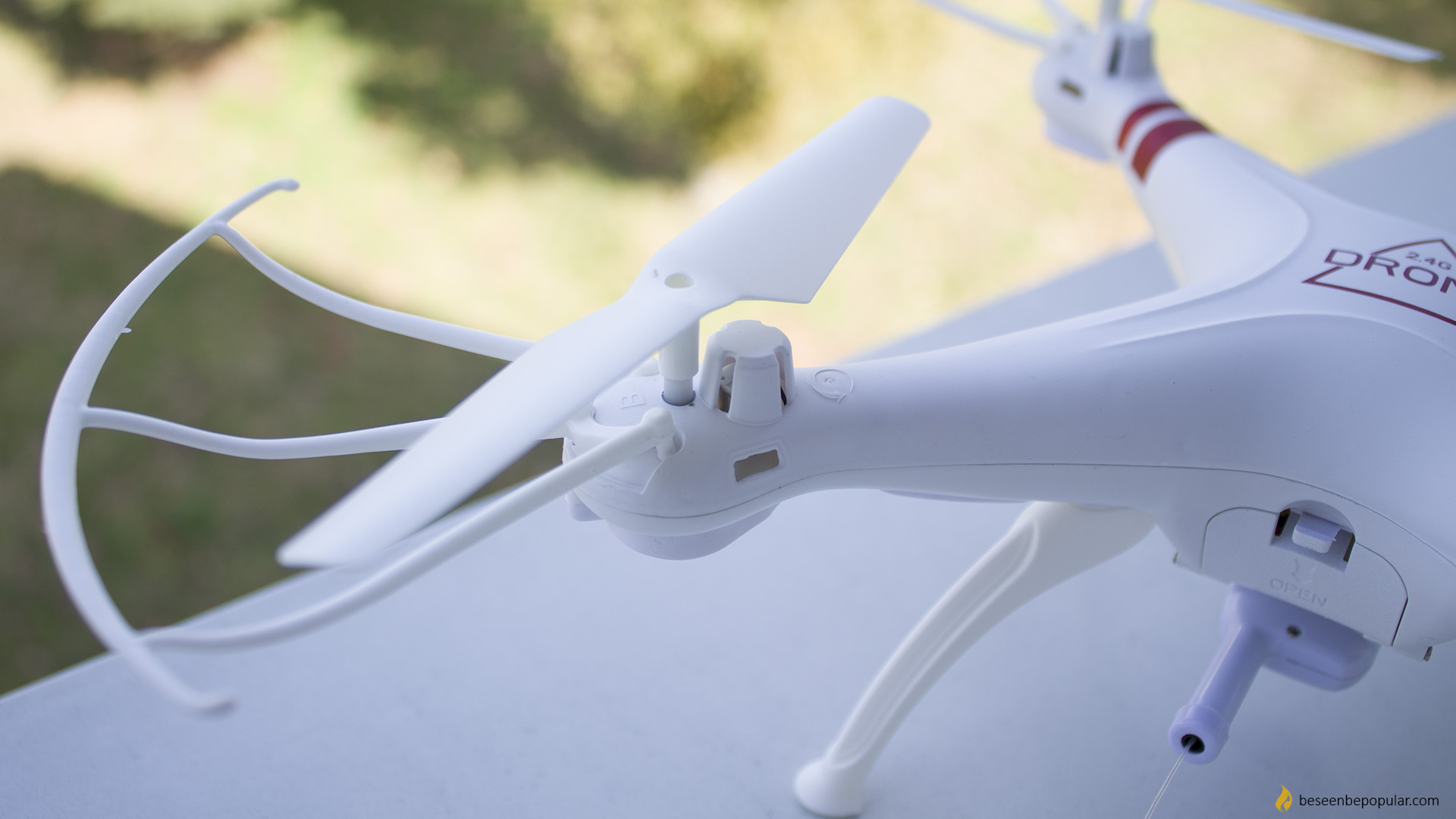 Blogger beginner drone
Blogger beginner drone? Yes please! As you could have noticed so far, we often dedicate a blog post to a piece of our equipment with which we work on a blog. So this time we decided to dedicate this post to this small wonder with which we capture frames from the bird's perspective, or at least we are trying harder to start.

If you've been studying drones and have a great desire to get yours then you are reading  the right post. We have two drones, one is ultra-expensive and professional, and we use it for the company we work for, and another one, that can be a great substitute and doesn't cost much is  in this pictures.
Same as every average person, we also have our budget to handle and that budget is not very big, and we do have so many desires. One of the wishes we always had, was our drone that will be just ours and we will use it for blogging,  We have come across one phenomenal drone on Rosegal.com. Just while you are reading this post, this dron is on sale from $ 103 to $ 60, so when you finish reading this post go catch this discount.
Characteristics of this blogger beginner drone:
X53 RC Drone RTF or as we call it – Dronko our blogger beginner drone, comes in two colors, black and white. The camera is solid with just 720P HD. Within the drone, there is a sensor that brings you home when your battery comes to an end or when you just do not know where you are flying. This drone is a beginner level drone, which means it's great for your first one because there are no overcomplicated functions. As far as the material goes it's plastic, and also has metal and electronic components, therefore this drone is very lightweight. Given that this is a startling drone, it can reach 100 meters.
How to manage it?
With the drone you get the control panel, but my recommendation is to update and download the app on your mobile, and manage the drone through your cell phone. The application is called FYD-FPV, and before switching it on connect the drone to Wi-Fi. Flying the drone with this app is super easy (as you see in the photo), the arrow up represent the drone startup, and the two circles on which the thumbs are located serve to go left, right, and straight.
If you liked the review for this blogger beginner drone and if this helped you in your decision, grab the discount and get your drone HERE. Our conclusion is that for this money you get an excellent beginner drone.