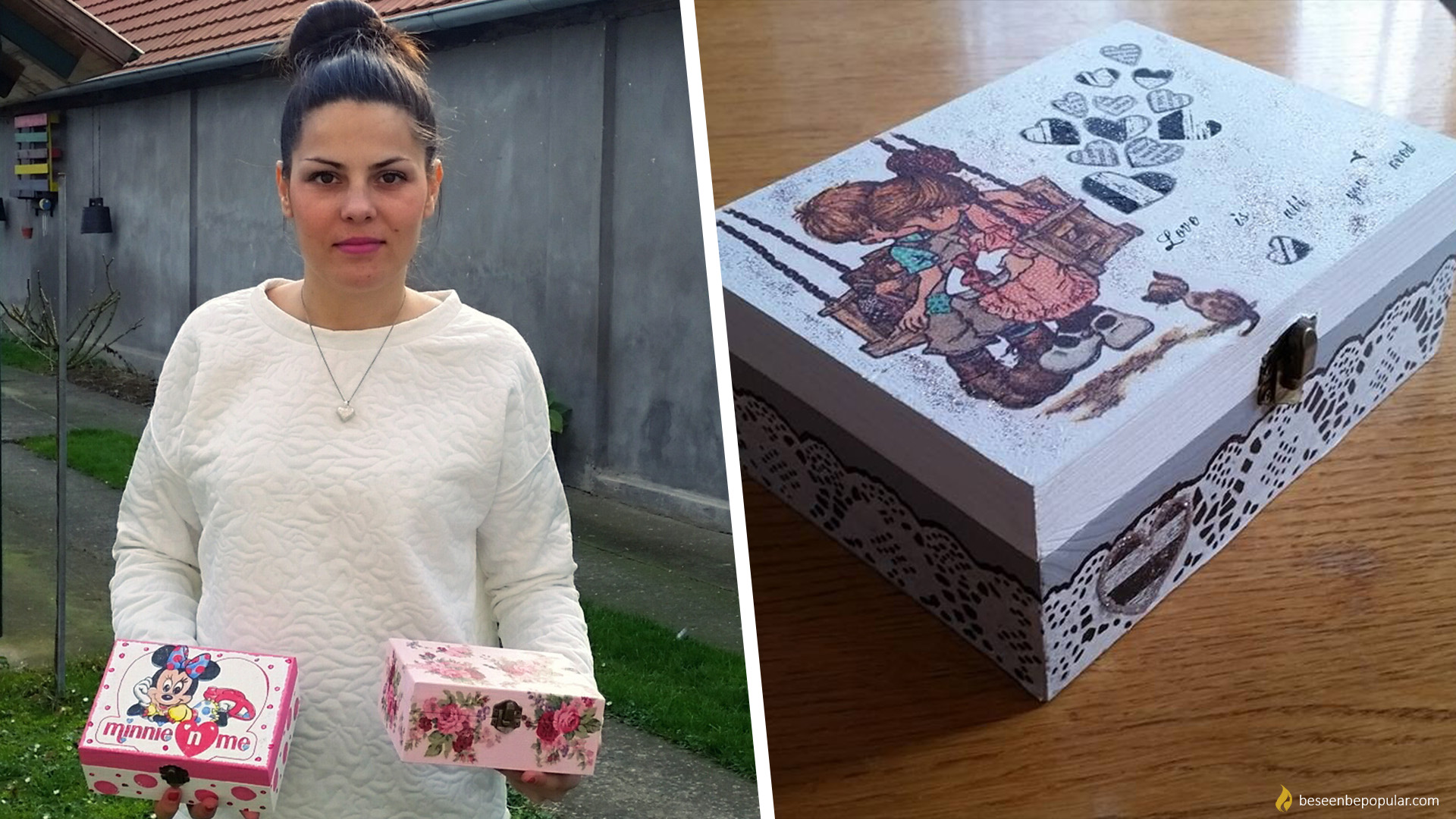 Decoupage by Ivona Jovanovac
Decoupage is the art of decorating an object by gluing colored paper cutouts onto it in combination with special paint effects, gold leaf and other decorative elements. We met this young lady who is expert in doing decoupage on boxes for jewelry.

Ivona is 24 and comes from small village called Bošnjaci, near Županja city in Croatia. Ivona is a Master of Electrical Engineering. In her free time she makes jewellery boxes. The idea of making jewellery boxes arrived to her at her final year of studies when she received a jewellery box as a gift. In order to learn making them, Ivona gathered the necessary materials and started creating boxes. In the beginning, like any other work, it was not easy but she was persistent and persevering and so learned the entire procedure.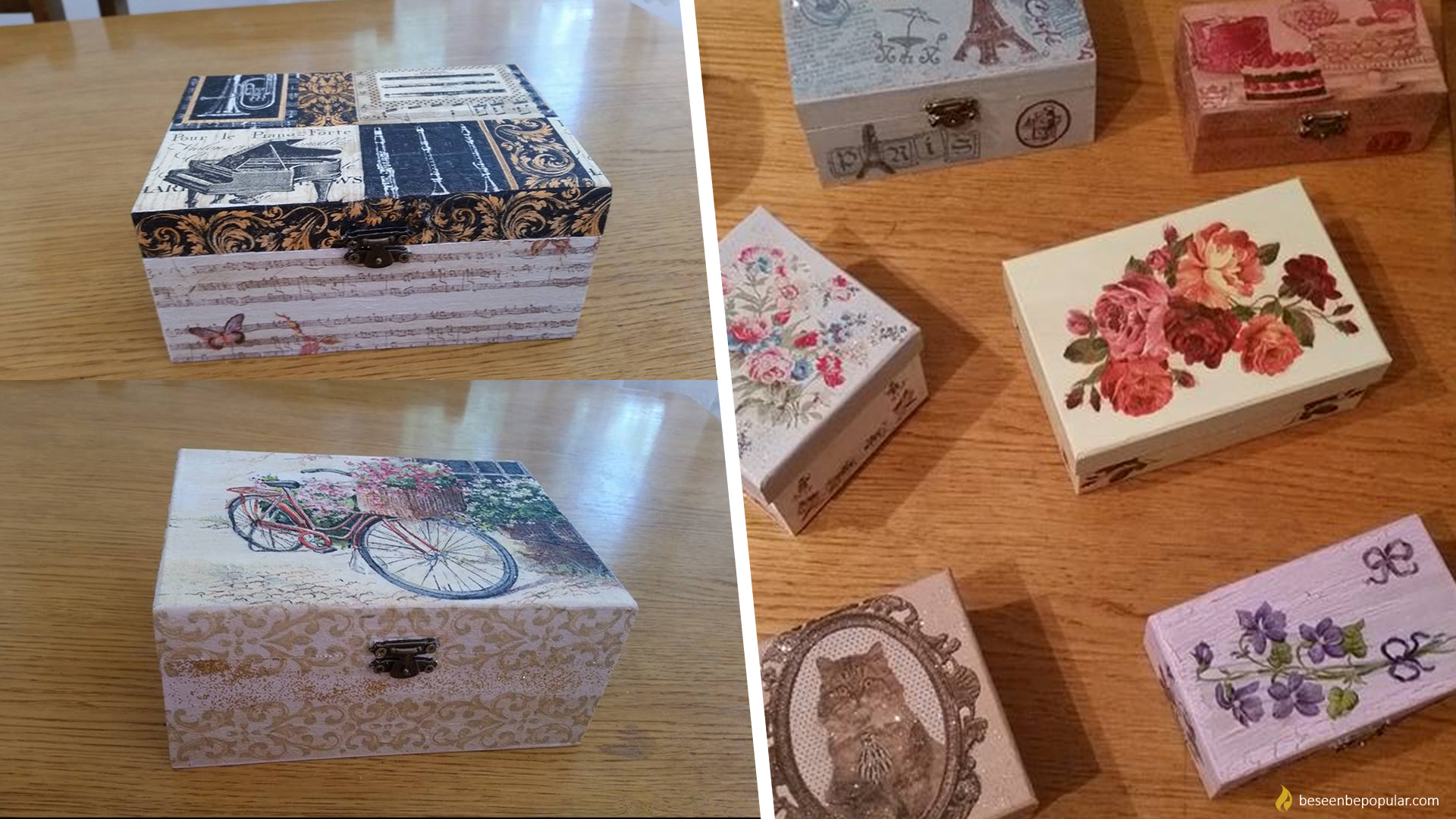 Now Ivona makes boxes on a daily basis, she is full of inspiration and she takes customers wishes into consideration because they are her biggest motivation. You can look at Ivona's work on her facebook profile under the name Ivona Jovanovac. And we wish her good luck with her work.
Read similar story about young jewelry designer – READ IT.
FACEBOOK: Ivona Jovanovac