Bikini fitness competition makeup – how to do it?
Bikini fitness competitors are known for their gorgeous figure, but also for their beautiful looks and performance. While competing, the judges are looking for harmony, symmetry,great presentation and perfect posing. To get amazing results on the stage, one have to look perfect from head to toe, and what makes a look perfect is having a perfect makeup. In this post, I will tell you, step by step, how to get the perfect stage makeup, and my model is Ema Brajdić. This year was Ema's year and she won gold in junior bikiny and silver in senior bikini fitness category.
Prepping the skin
To begin with, before applying heavy makeup, it's very important to prep and hydrate the skin. Ideally would be to exfoliate the face and then apply your favorite moisturizer. While the moisturizer is soaking into the skin, my recommendation is to start with your eye makeup. When it comes to stage makeup, where a person is going to be in front of the lights, it's important to accentuate the eyes with darker colors. Those kind of shadows tend to have a lot of fall down, due to their pigment, which can ruin your foundation and that is why I recommend to start your makeup with doing your eyes first.
Eye makeup
Before doing your eye makeup, you should add a primer to your lids. Those kind of primers can be found in many brands, but a concealer with a setting powder at the top can work great as well. With that, you have a great base on which you can work easily with other shadows. After applying the primer on the eyes, you can use any kind of color or look that you want. I would recommend using darker shades or glitter. In this case, I did a little bit of both. On Ema I made a half cut crease with black and white colors. In the crease of the eye I used warm brown shades starting with the lightest one and building it up towards the darkest one. I used a little bit of black in the outer part of the eye and a little bit in the crease using a light hand. With a concealer I created a half cut crease in the inner part of the eye and I set it with white shadow and little bit glitter at the top. I also applied black eyeliner and false lashes. I recommend using false lashes, because your eyes have to be dark and bold to be seen under all of the lights and on photos.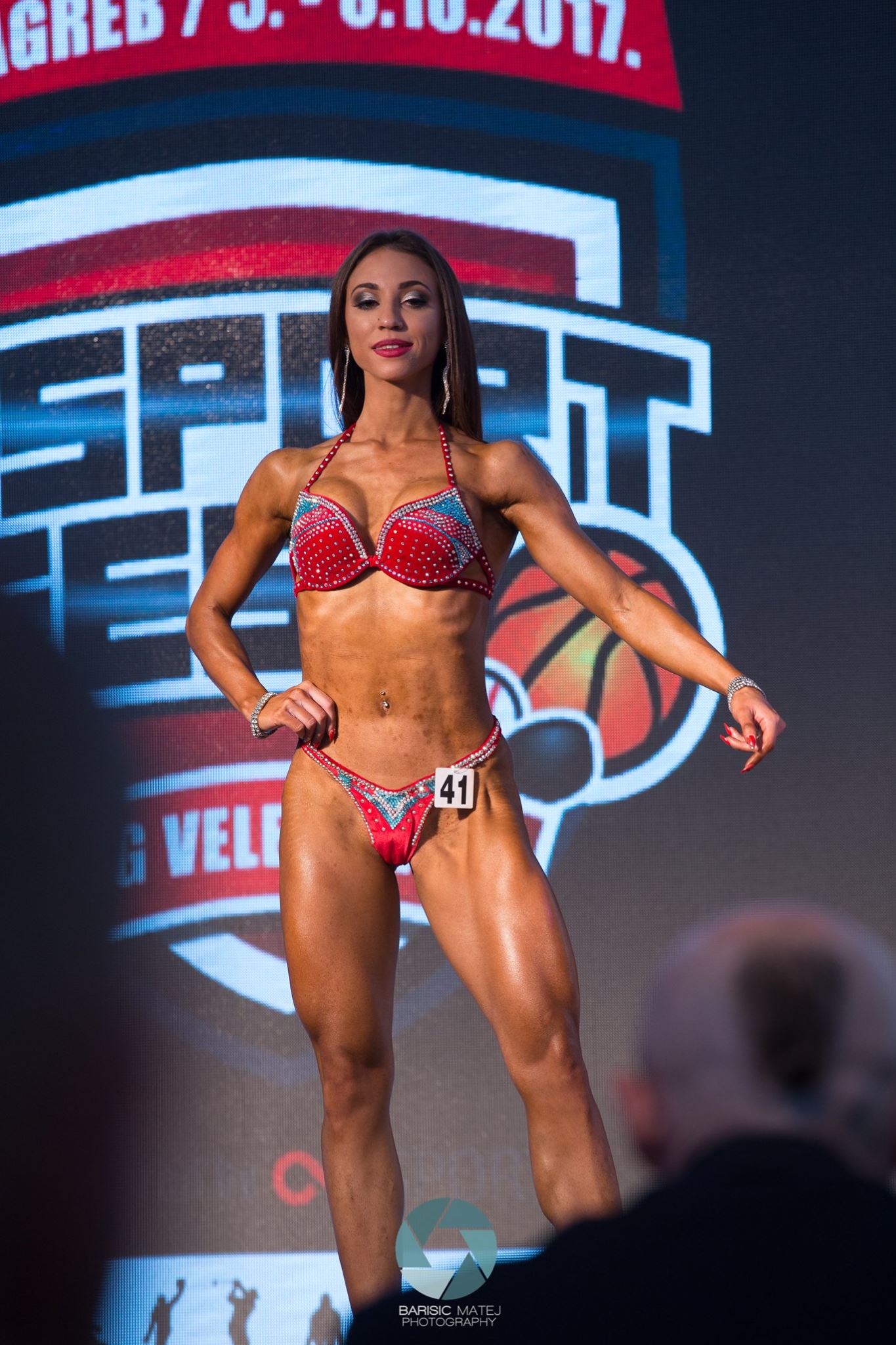 Face makeup
After finishing the eyes, we go straight on to the face. Skin has to be flawless. Firstly, I applied primer, that matches Ema's skin type. After the primer, I used liquid foundation. Foundation has to be two to three shades darker than your regular foundation, because of the skin color after using those dark creams. If you can't find the right shade or your foundation is still too light, you can always use foundation darkener, they can be found in any drugstore. Another recommendation is doing contouring. After foundation, do cream contouring that will slim down your face. On T zone I used a concealer a shade lighter that a liquid foundation. That concealer will highlight your face. After using all cream and liquid products, set them by using powders. On top of the contour shades use a bronzer, and other parts of your face you can set with a regular powder.
To add a little bit of color to your face use a blush, but make sure that the blush color goes well with the eye look and that is not to heavy. Then add a bit of highlighter. It will look amazing under the lights. Fill in your brows with any brow product in the shape you want to and add a brow gel to keep them in place.
Lips
For lips use a longlasting lipliner and lipstick. I would recommend using darker shades in order for it to be seen under the lights and on the camera. Be careful with matching the lip color with the eye look.
Finishing touches
For the finishing touch use a setting spray. Setting spray is the most important product that will make your makeup stand still under the lights. Apply the spray and dry them down with some sort of a palette by waving it in your face. That way your makeup is going to stay still.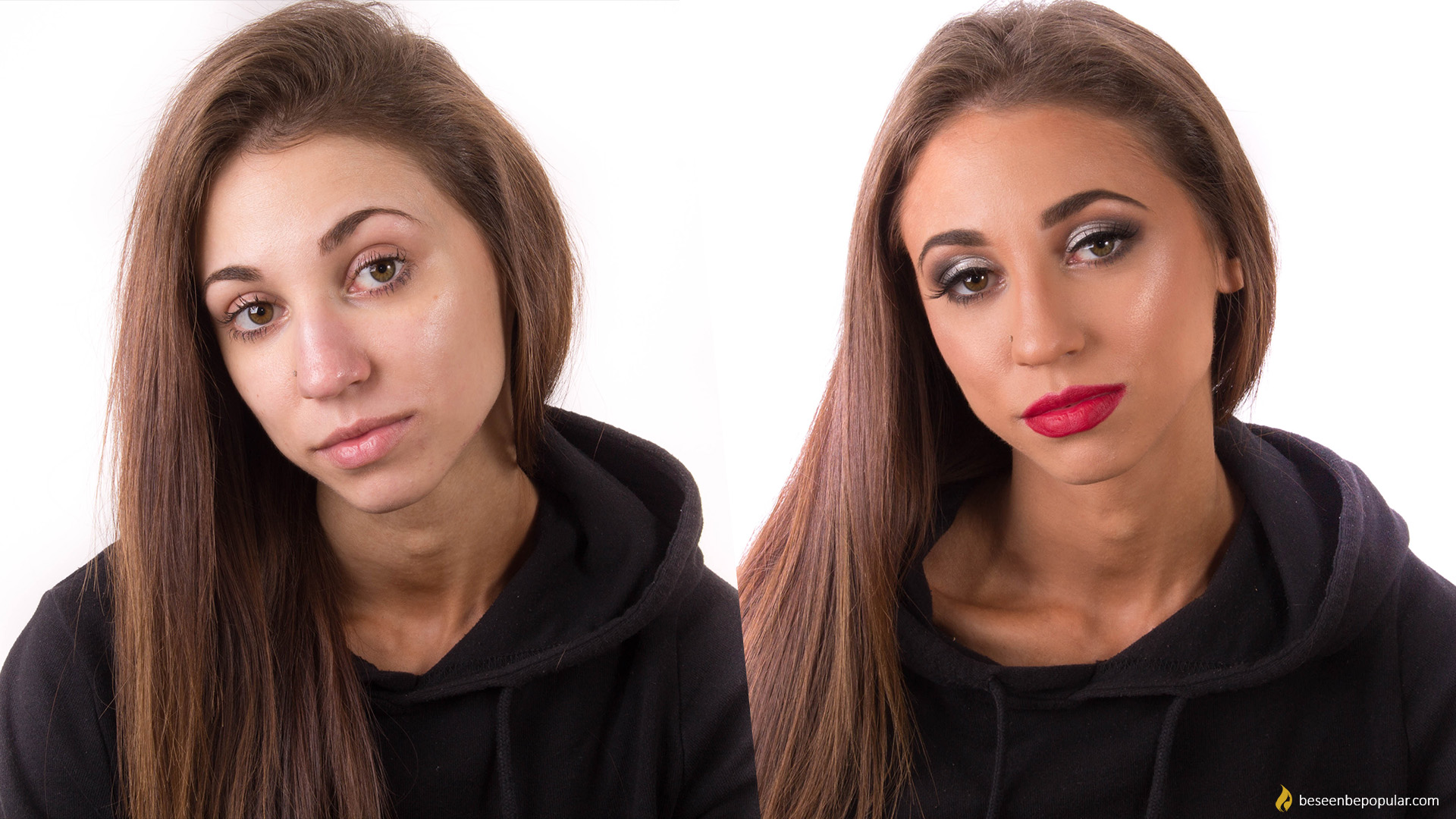 And that is it, you have the perfect makeup that will show your beauty and that will make you shine on the stage. I hope this was helpful.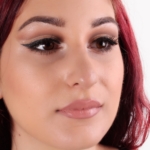 author: Maja Mutavdžija, Makeup artistry by Maja, BSBP