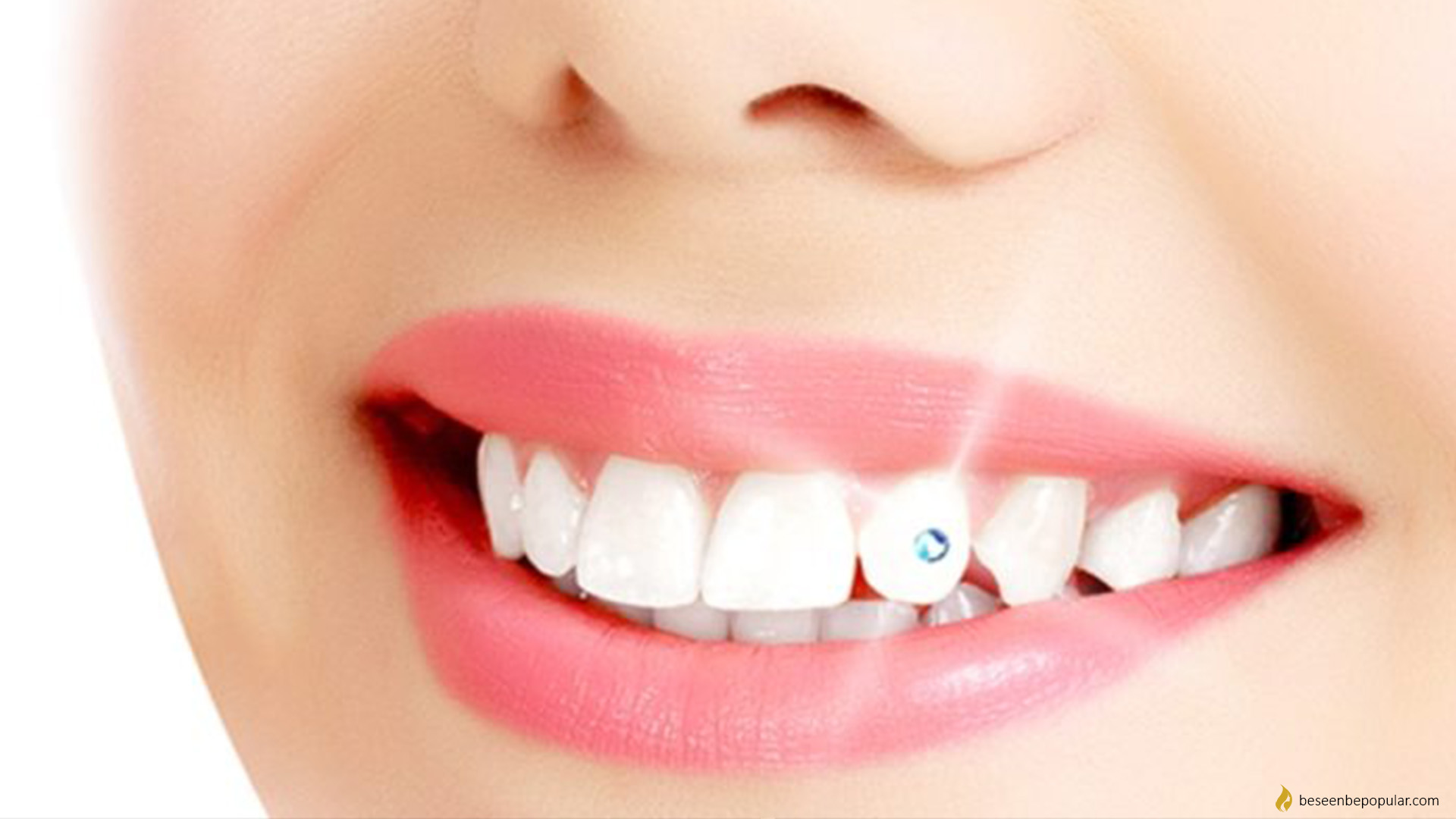 Aesthetic Dentistry: Dental Jewelery
Today, rarely anyone has not encountered the topic of "dental jewelery", so I can say without delay that they are about to return to fashion – zircons.
Personally, I have a zircon on my tooth for a number of years, and I remember when I put it to my doctor who is my good friend, saying through laughter, "Well, no one carries it anymore!" I did not discouraged so I put it. Soon, friends around me noticed it (which was not difficult since I had them in several colors – yellow, white, blue, pink …) and the interest just began to reis.
HERE read more about teeth whitening.
What is dental jewelery and how to placed it?
Dental jewelry is usually a zirconium mineral with good stone properties. There are different colors and shapes and they are specially made for use in the mouth. Also, it is possible, if a person has a desire, to put a real gemstone on the tooth.
Dental jewelry can be placed on any tooth you want, discreetly or strikingly, on you decision. When using dental jewelery, materials that are used is one that is used in dental practice. The procedure itself is invasive, the tooth is not removed and there is no damage to the dental enamel.
How to maintain OH after dental jewelry and what if I want to remove it?
As for oral hygiene after setting the dental jewelry there is not much to say, everything remains the same. The teeth should be properly monitored, using a dental floss and an interdental brush without any fear.
If you want to remove dental jewelry, you must go to the dentist to remove it. Dental jewelery, with fixing material, binds to the tooth tooth with chemical bonds and is removed by your dentist by light grinding. The removal procedure is very simple and painless and does not damage the dental enamel. After removing dental jewelery, the tooth is peeled and overwrapped with a protective instrumentality.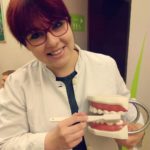 Author: Iva Tomić, Dental hygienist view