Washable cotton rounds for makeup removal
In order to replace the one-time face pads used by the whole house to remove makeup, facial cleansing, nail polish removal, etc., a well-known brand with organic cosmetics, has created organic cotton rounds/pads.
Sounds interesting? You will be more excited when we tell you it's fair trade workshops where pads are made by the deaf people. In addition, the blaze is completely ecologically acceptable.
Washable cotton rounds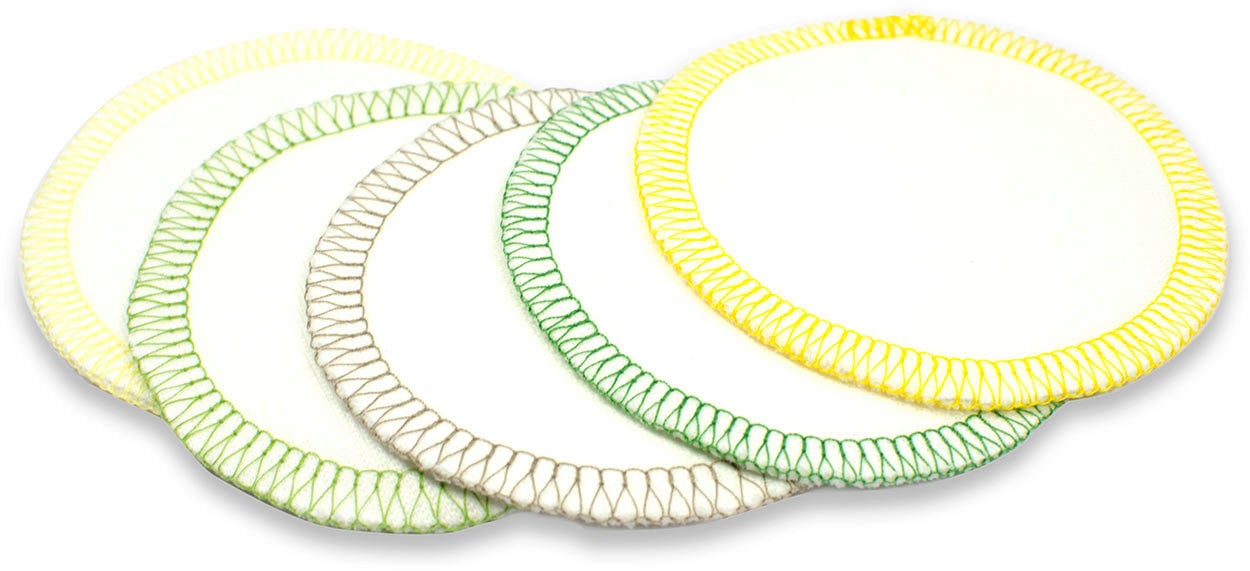 Organic cotton rounds are an optimal, sustainable alternative to the usual face pads. They can be used to clean the face, used for light scrubbing, lotion removal and much more.
They are washable at 40-90 ° C and are suitable for drying in a dryer. They can serve, for a short time, as breast milk pads or to wipe the buttocks when dressing babies.
The price is about 100 kn / 15$.
Although there are to little written information's about multipurpose products such as vaginal blanket, glove for makeup removing or washable face pad, you should still consider their use. The advantage of such products is to save money on a long-term plan, environmental protection and to produce less waste.