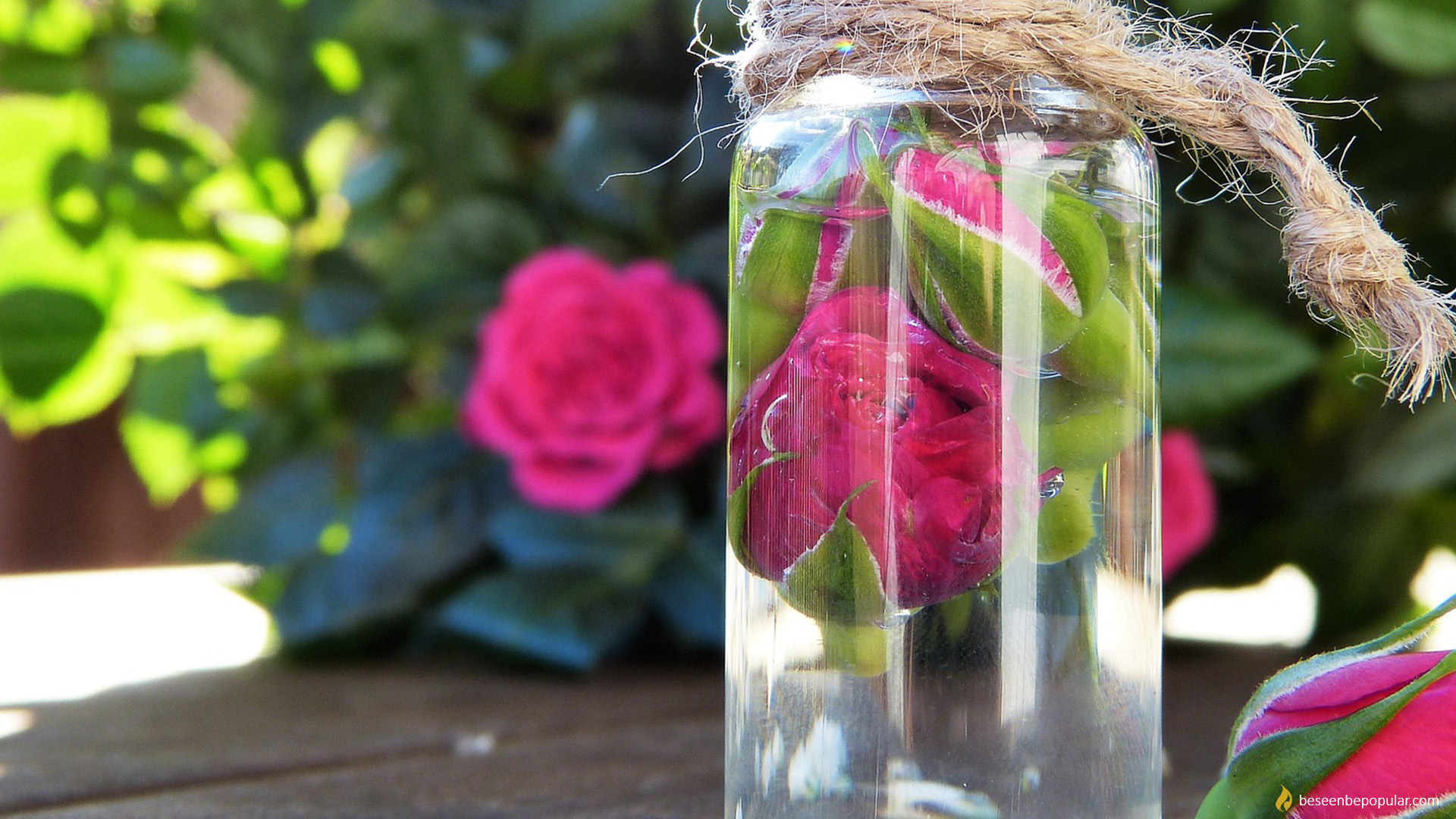 The secret of Cleopatra's beauty is in your hands
Cleopatra loved the scent of roses so much that she drank the sail of her ship into a rosewater, so that when it was blown in the wind, the wind-blossom signaled her arrival to the her lover. Egyptian Queen Cleopatra was widely known for the beauty of her skin, and she nursed her with rosewater.
Although most commonly used as a cosmetic beauty enhancer, rosewater are a very healing drug that cares for skin and hair cells health.
Benefits of rosewater
It helps skin to maintain a natural PH balance.
It helps in the treatment of acne, dermatitis and eczema.
It hydrates the skin deeply, revitalizes it and softens it.
It melts and tones the skin.
Pure skin (thanks to its antibacterial action).
Antioxidant properties of rose-colored vodka help skin cells in regeneration.
Regular use reduces signs of skin aging.
How to make a rosewater?
For a rosewater preparation, the best is to choose damask sort of roses and do not mix more different types of rose because you may not get the desired smell.
Choose petals and wash them to eliminate insects, pesticides … Place the desired amount of pet in an enameled bowl, evenly spread them and then pour them into distilled water.
Cover the bowl and put it on a very light fire. Do not allow the water to boil. After about 20 minutes, the petals will become lighter and the water will get the color of the petals.
Drain the liquid, pour it in a jar and save it in the refrigerator. Use within 6-7 days.