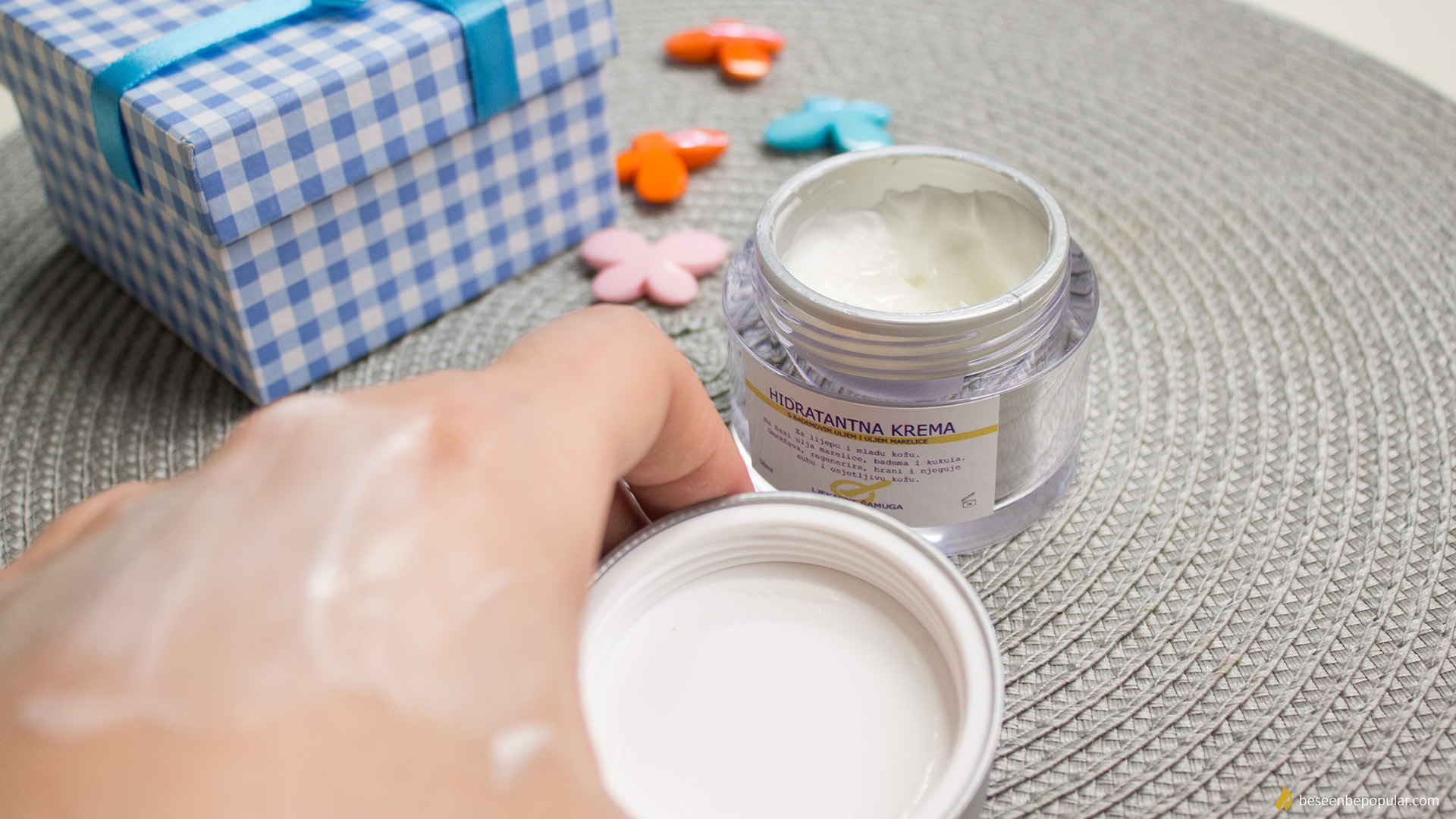 The key to good looks – moisturizing cream
The key to good looks, especially makeup, is to have a good base. A good base is not a primer or a foundation, but what comes first. Facial and skin care is the foundation for a good look. No matter what type of skin you have, you need a hydrating cream. On the market there are a number of moisturizing creams, but not all of top quality. That is why today we bring you a cream for which we are sure you will be delighted with as much as we are.
The key to good looks – moisturizing cream?
Moisturizing creams nourish the skin and prepare it for applying makeup. The most important role of creams is skin hydration, which allows skin softness, youthfulness and prevents signs of aging. There is a certain formula for each skin type. People with dry skin are better suited for a greasy formula, while for people with oily or combination skin a lighter formula.
Moisturizing cream by Ljekarne Šamuga
This cream is enriched with almond oil and apricot oil. It softens, regenerates and nourishes dry and delicate skin. It contains 50 ml of product and its price is 40 kn. This cream is a completely natural product. More about this cream and other products can be found on the FACEBOOK page of the pharmacy.
The packaging
Packaging is very easy and beautiful. The box is a glass with a plastic cap and contains all the necessary information about the product and the ingredients.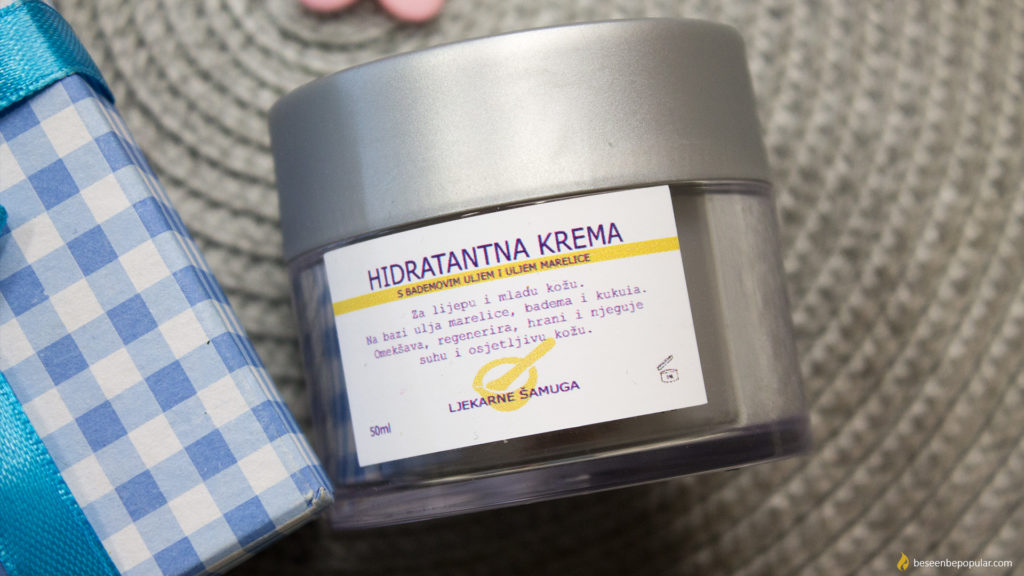 Texture
The cream is very thick and firm in texture. It smears easily on the skin and absorbs very quickly, leaving a soft and refreshing trace on the skin. It is more greasy, but it gives a very light feeling on the skin.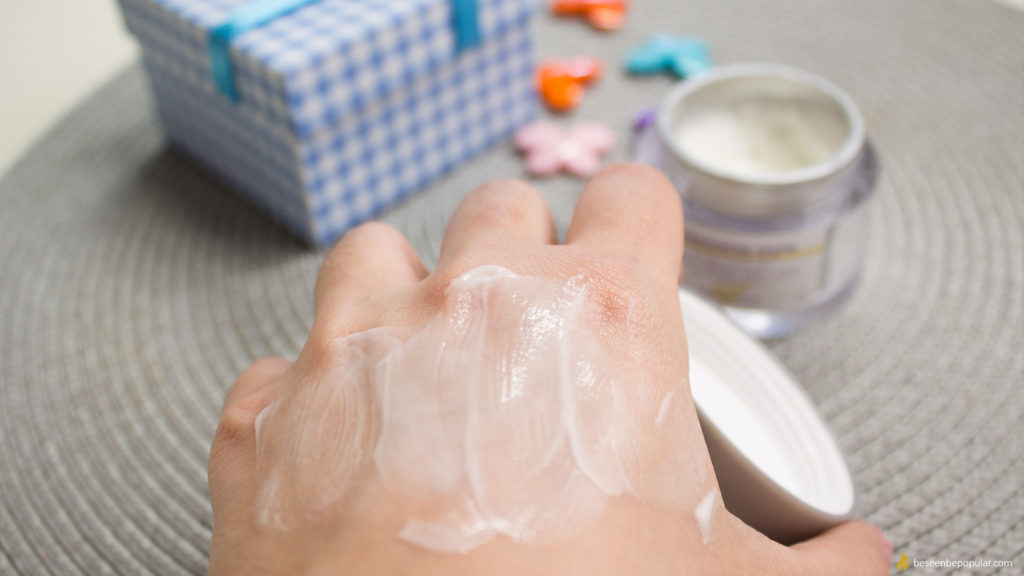 My opinion about this product
I've tried a lot of moisturizing creams and I personally prefer greasy creams, with a natural base. So far my favorite cream was Himalaya herbals cream, which you had the opportunity to read about in old favorites. I can safely say that this natural cream from Ljekarne Šamuga has become my new favorite. This cream does not have a strong scent, it has a beautiful texture and it is very easy to apply to the skin. A small amount is enough to cover the entire face. After application it gives a refreshing feeling on the face, and the face becomes soft. After a few weeks of applying this cream I noticed that the skin on my face became much softer and my pimples decreased. My skin is nourished, silky and hydrated. I am delighted with the performance of this cream moisturizer and give my recommendation to all of you.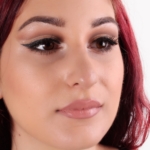 author: Maja Mutavdžija, Makeup artistry by Maja, BSBP