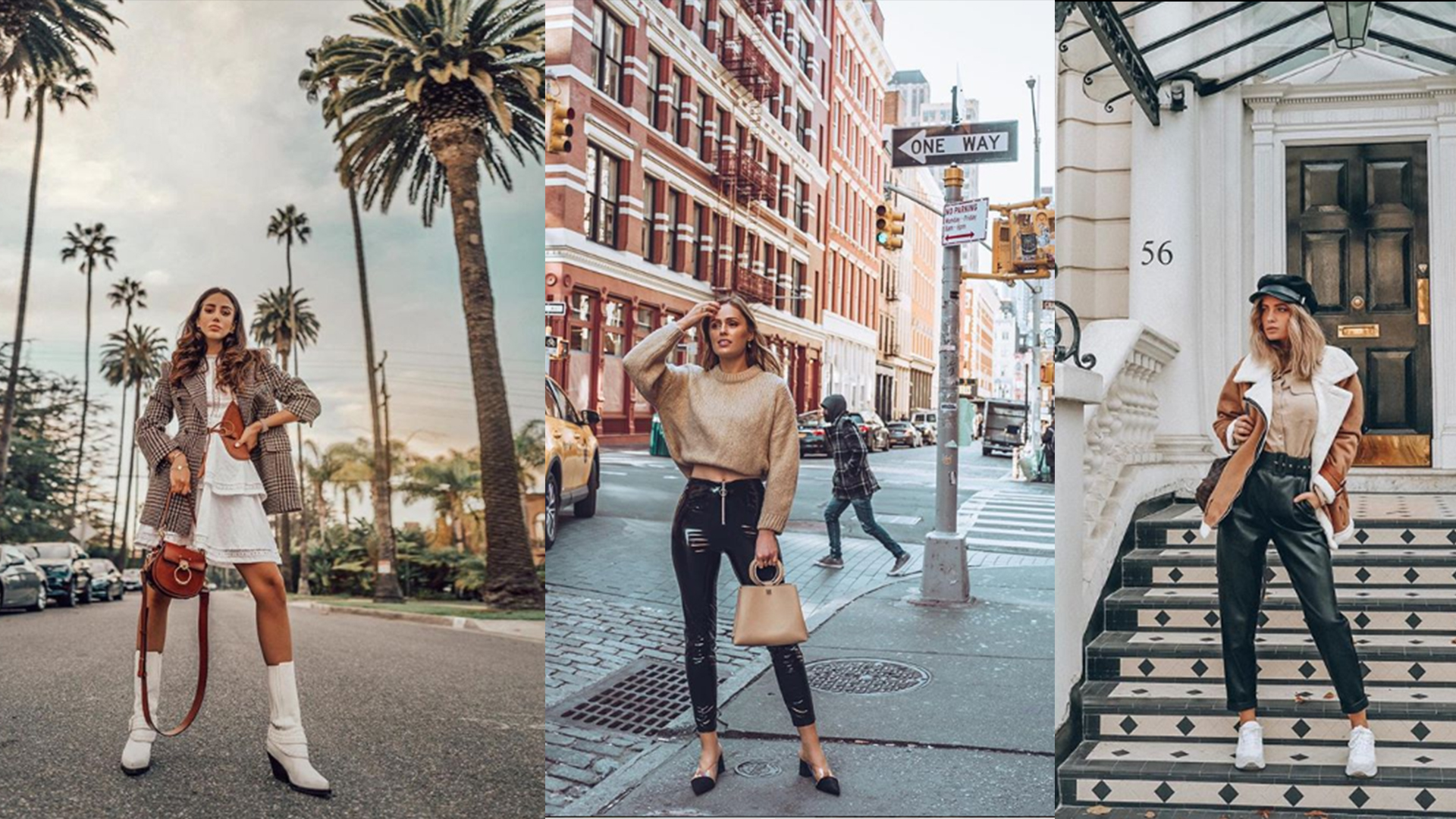 PHOTO: What are influencers wearing
Fall / Winter 2018 has brought in a number of new trends that we simply adore. Fashion inspiration is often found on the popular social network Instagram, where well known influencers are dominating the fashion world. What are influencers wearing this fall and winter, read below.
What are influencers wearing
The combination of summer and winter garments is very popular this season. Skirts or shorts, combined with high boots, are absolute gains. That is why we were amazed with @majamalnar outfit. Black Sergio Rossi boots are perfectly paired with shorts, and Louis Vuitton purse is an ideal accessory to this look.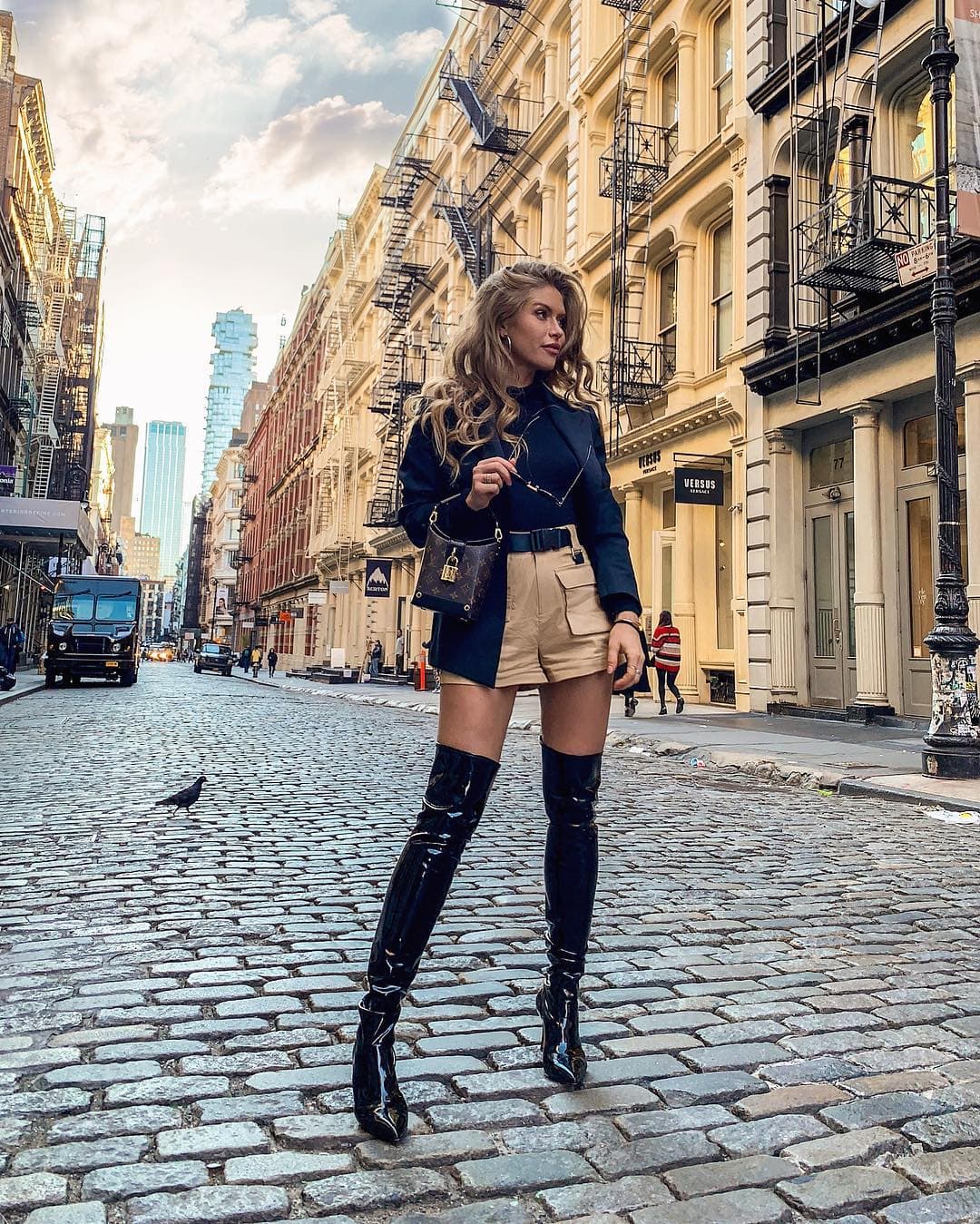 Teddy coats are a must-have this season, and @tamara did a perfect job combining hers with a mini, denim skirt and printed t-shirt. This outfit goes so well with this black Calzedonia socks, that take this look to a completely new level.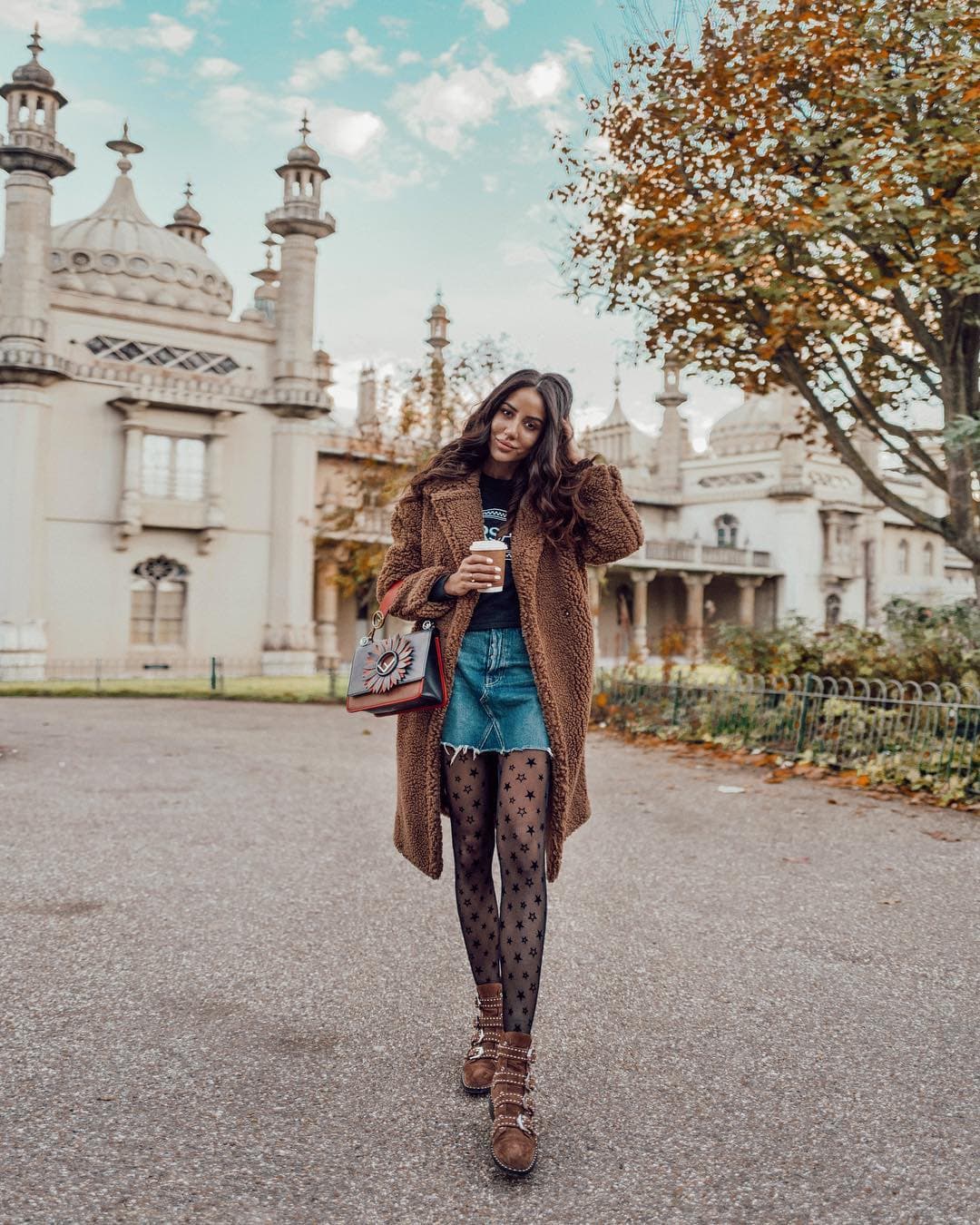 Combining sneakers with plaid pants was perfectly done by  @laurenevasheriff. Lauren paired Zara high waisted pants with a simple black shirt and white sneakers. This is an ideal everyday outfit.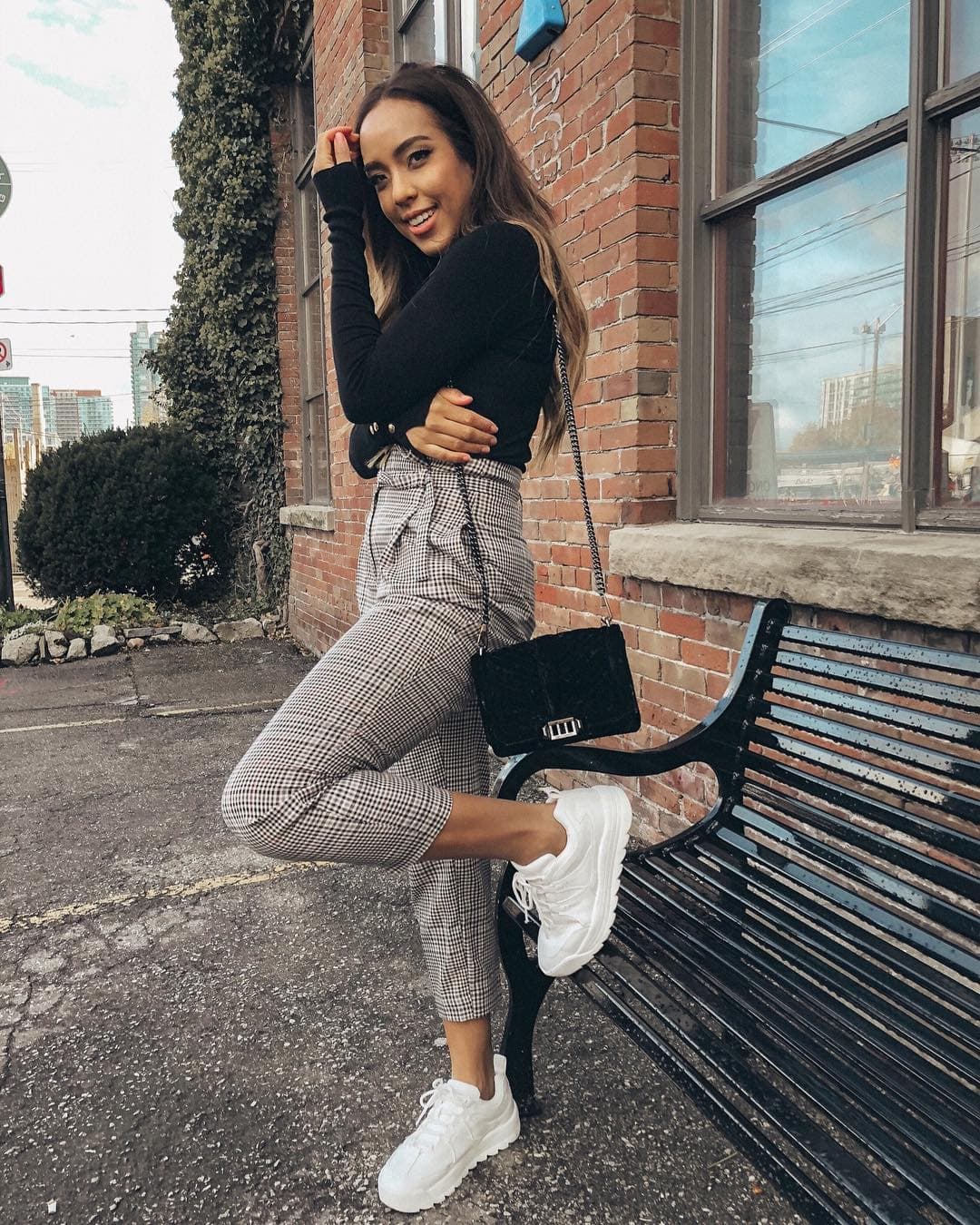 Corduroy pieces are back in style! Corduroy pants and skirts are an absolute hit among influencers, and one of them is @cristinaastyles. Cristina paired two big trends this season into one outfit, and those two trends are corduroy skirt and snake print boots. This white oversized sweater goes perfect with this Primark skirt and Zara bag.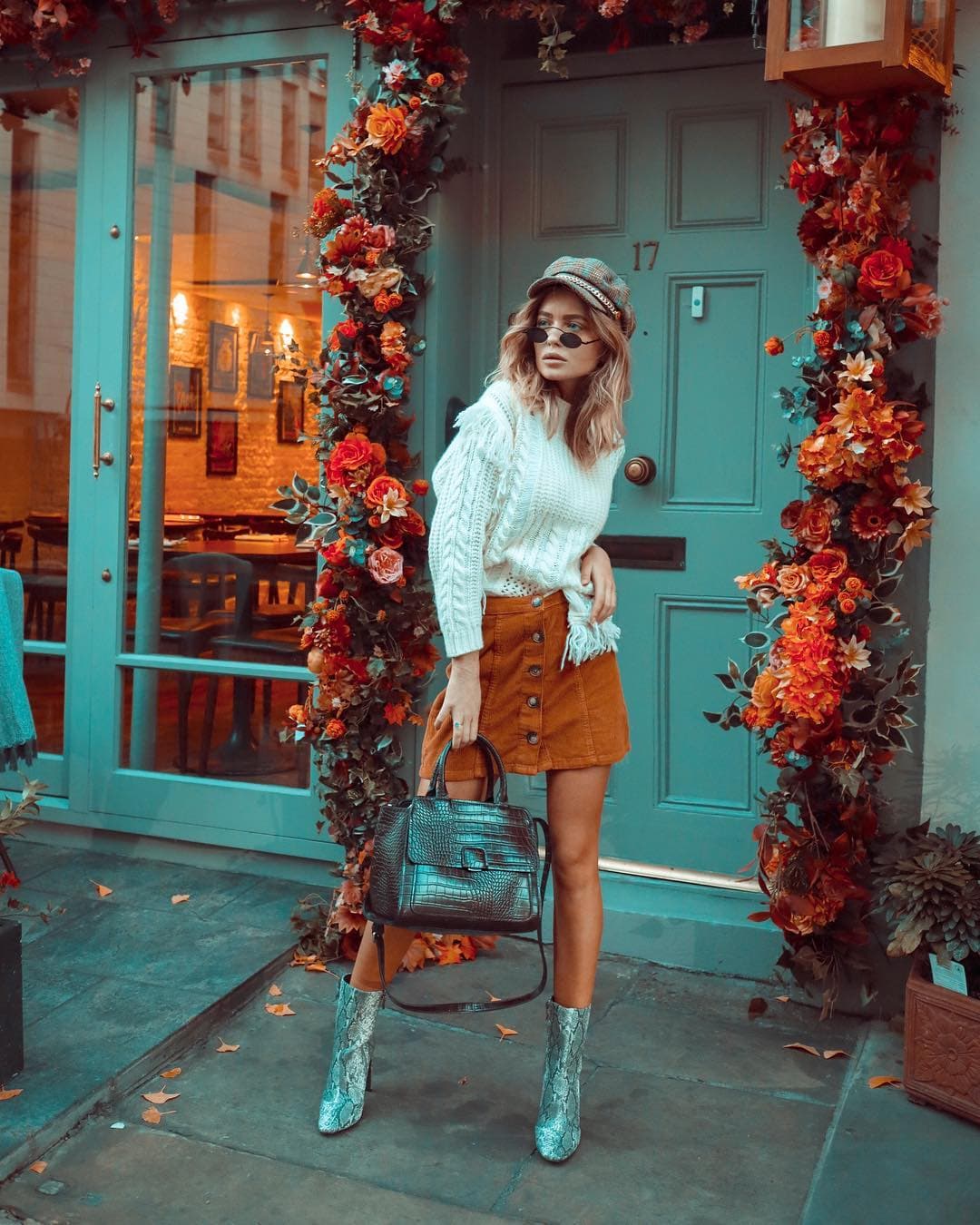 @charlottebridgeman is our casual inspiration. She combined a pretty simple outfit with a hat and Sorel boots. This combination seems very comfortable but it is also very chic, and she looks beautiful.