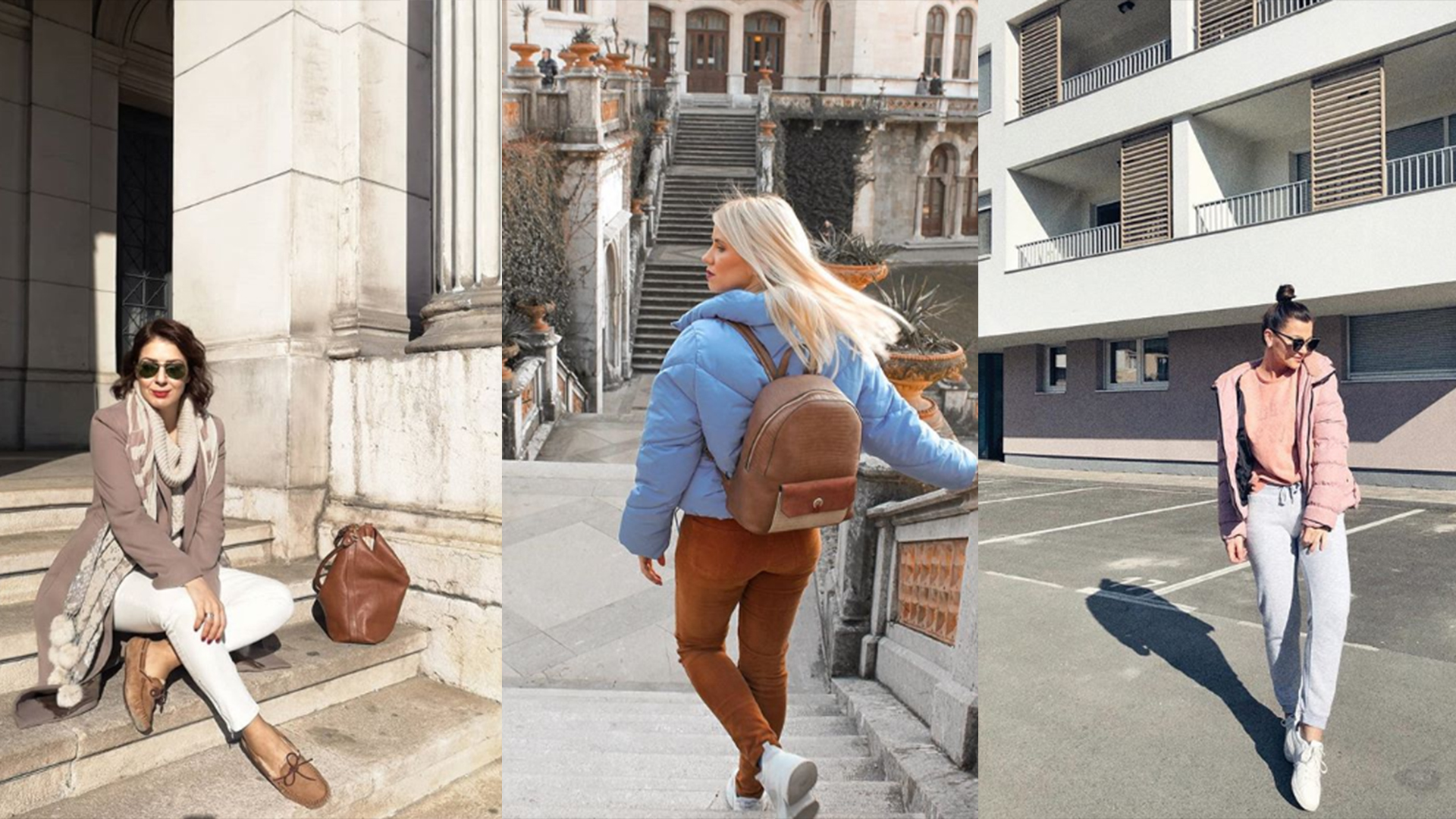 PHOTO: The 3 Best Instagram Combinations this Week
Cold days are slowly behind us, and the sun is imaginative and creative when it comes to clothing combinations. As always, inspiration comes from Instagram and we bring you the 3 best Instagram combinations this week.
Best Instagram combinations
Although the sun has come out, cold temperatures are retained these days, so jackets and coats still make an indispensable part of Instagram fashion choices. The combination of coats and sneakers is perfect for transitional time and looks extremely trendy. Neutral monochromatic colors are stil a huge hit among the influencers and also one of the trends for spring/summer 2019.
The first combination is from @maajitaa. Maja from Novi Sad knows trends very well and she showed us that with this beautiful combination. She paired neutral, brown pants with a printed shirt and she spiced up this whole look with white sneakers and baby blue oversized jacket. This casual chic combination she completed with brown beret and a simple hairstyle with some accessories.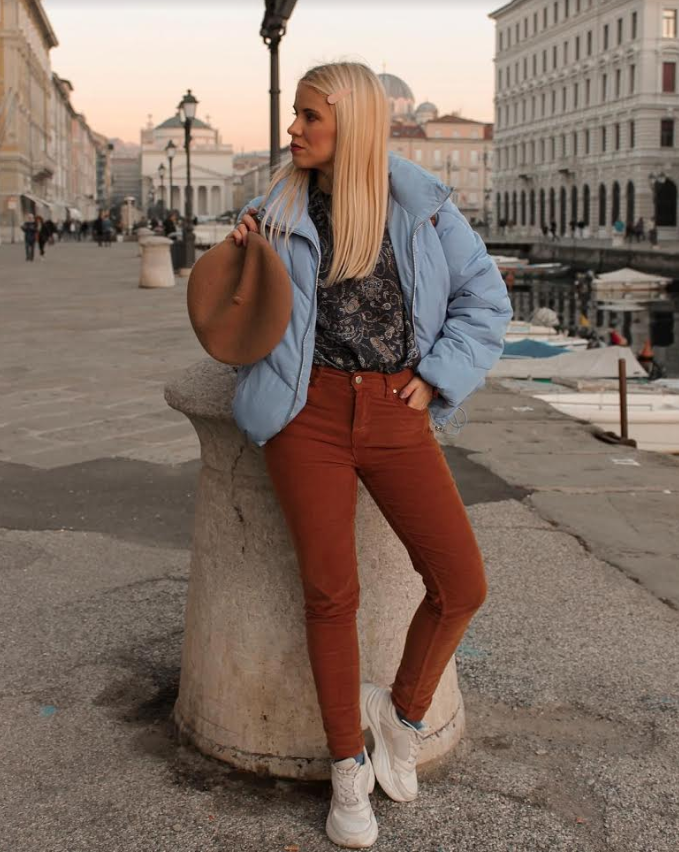 Adela from the Instagram @adalletaa showed us the right way to combine a teddy coat. Long, brown coat goes so well with grey caro pants and white sneakers. This casual combination is complemented by a neutral bag that goes very well with other outfit details. Neutral makeup and loose hair are ideal with this whole look.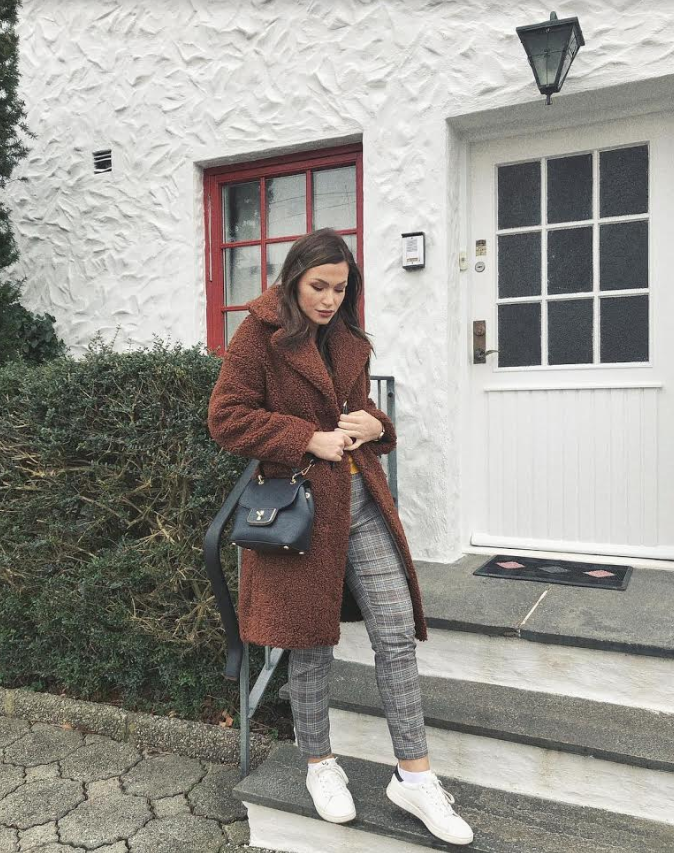 Mia from Sarajevo or better known as @shmeezla showed us a different combination. Semi-long skirt is well paired with a grey sweater and this whole monochromatic look is well connected with black details. Black boots goes perfectly with the rest of the combination, as well as with the accessories – black bag and sunglasses.