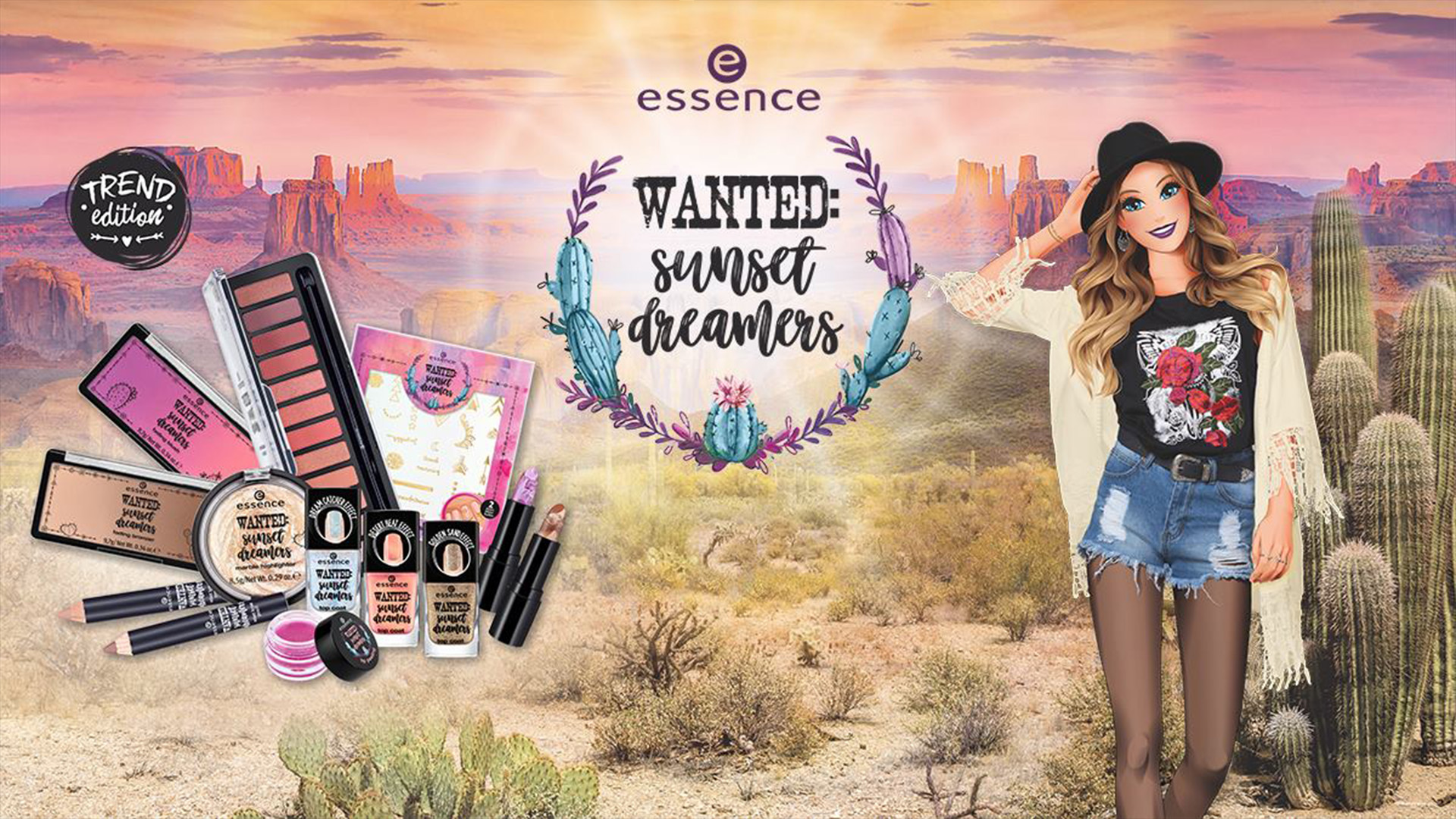 New Essence collection  "wanted: sunset dreamers"
During the September Essence, the trendy collection "wanted: sunset dreamers" leads to a desert wilderness where the freedom of government and the fiery air glow in the heat. Smooth sandy shades and the range of sunset colors are reflected in the shades of the product. Earth tones and golden effects are the perfect couple for going out during the evening. What awaits you in the new Essence collection, read below.
About this collection
Eyeshadow palette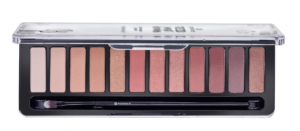 Twelve beautiful shades with an intriguing color intensity. The sleek shades ranging from brown to bronze will create a wonderful make-up on the eyes. The packaging includes a shadow applicator. The price of the palette is 64,90 hrk.
Velvet eyebrows pencil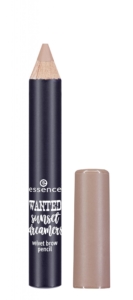 The eyebrow pencil with a delicate texture and a powdered matte finish  emphasizing the eyebrows on the next tour through the desert. The price of the pen is 19,90 hrk.
Lip peeling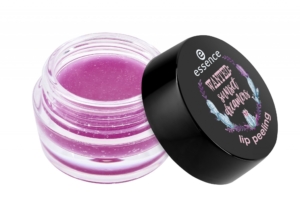 Lip peeling gently removes dead cells on your lips and makes them gentle. Just tap into your lips with your fingers. The price is 16,90 hrk.
Marble lipstick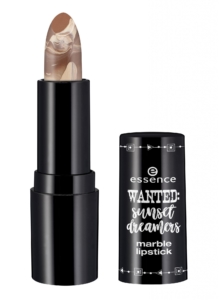 A marble lipstick with lightweight cover and nude or pinky color gives your lips a wonderful glow. The price of the lipstick is 21,90 hrk.
Top coat
Three modern top coat shades give every nail bit a special finish. You can find it at a price of 16,90 hrk.
Nail tattoo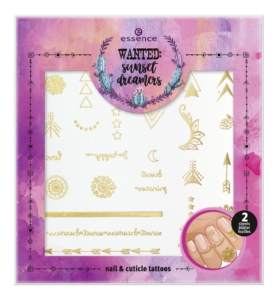 Modern, golden nail tattoos allow you to create your own nail design and Boho look. The price is 16,90 hrk.
Fading blush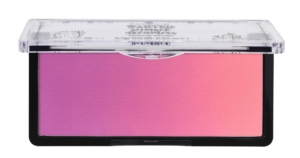 The gentle gradation of colors from light to coral to modern combos gives you endless possibilities to touch the color on your cheeks. The price is 29,90 hrk.
Marble highlighter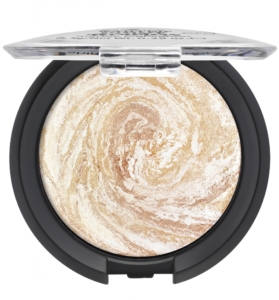 Highly pigmented highlighter texture with marble relief places multi-dimensional accents on the face and body. The price is 29,90 hrk.
Fading bronzer
Lightweight bronzer creates a sunny tan with metallic finish. The price of bronze is 29,90 hrk.
For more similar topics, click here.