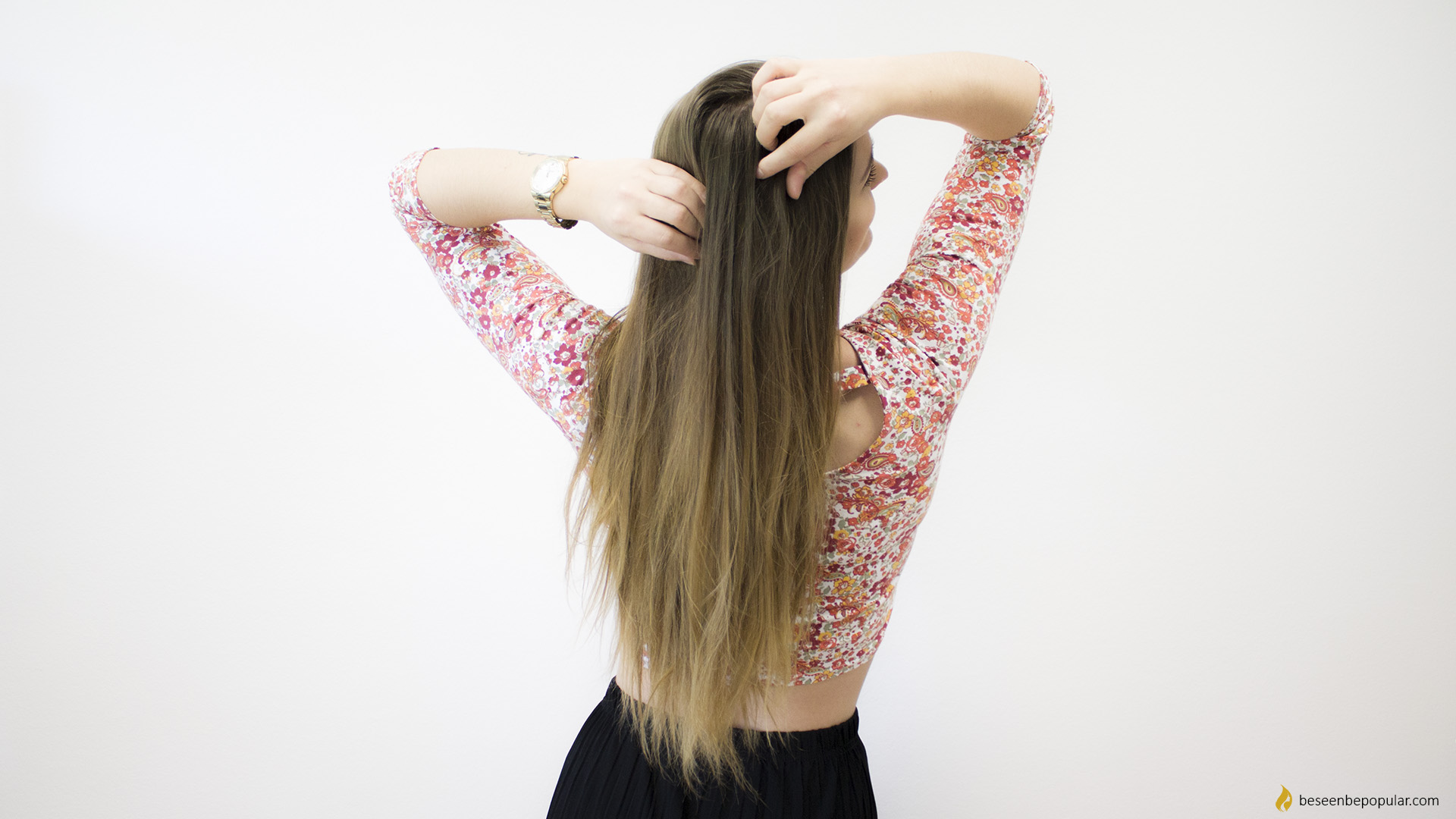 How to speed up hair growth
Long hair is more and more imperative for girls. Although there are courageous women wearing a short hair, however, a large percentage of girls are loyal to long hair. Wavy or straight, it is irrelevant as long as it is healthy and nourished. What happens when our hair does not listen and when it grows slowly? Below, we bring you some first-hand tips to speed up hair growth.

#1 STOP WITH HAIR COLORING
We all love changes, and the best change is new hair color. As long as it is easy and nice to change color from time to time it has damaging affect on our hair and makes difficult for it to grow. Try to stop coloring your hair for a few months, you will be surprised how quickly your hair will grow.
#2 USE NATURAL OIL FOR YOUR HAIR TIPS
Although most agree that oils are a marketing trick, it is sometimes good to provide a natural dose to your hair tips. Of course, you will not cure the peaks magically, but you will certainly have fresh cut ends to extend the shelf life until the next cut.
#3 HAIR MASK IS YOUR FRIEND
Once a month, provide your hair a slimy dose of vitamin, the best example for this is coconut oil. Coconut oil is rich in fatty acids such as laurine and linolenic acid, which can provide great benefits for your hair. Antioxidant, antifungal, antibacterial and antiviral properties found in coconut oil make it perfect for hair and scalp health. It is also effective for ears as it kills it's eggs and adult ears that attack hair and scalp. Coconut oil can serve as a treatment for dehydration.
#4 DO NOT BRUSH WET HAIR
By wiping wet hair, she breaks up. After washing, drain the hair very shortly after washing and then just brush it. If you are not a supporter of the hairdryer, wrap your hair in a towel, while it is already pretty dry then brusht it.
#5 BE FAITHFUL TO ONE SHAMPOO
There are so many brands and different shampoos, it's really hard to pick that special one. When you succeed in finding the perfect formula for yourself, stay true to this shampoo. Any change in the shampoo, is shock for your hair. Re-adjusting and different shampoo compositions may have a negative effect on your hair.
#6 WHILE WASHING YOUR HAIR, HOLD HAIR BALM FOR FEW SECONDS
Golden rule. Hair balm softens your hair and helps it to not break down. The next time you wash your hair, leave the hair balm up to five minutes, you will be satisfied with the result.
Sleeping with a split hair is pretty uncomfortable. Often the hair is known to bump into buttons of pillows. Also, if you have long hair, we believe that you are familiar with folding and pulling hair. It is easiest to tie your hair to a gentle braid or a loose pouch on the top of the head.
#8 DO NOT WASH YOUR HAIR TO OFTEN
Two to three times is the optimal number of hair washing. Never be overworked with maintenance. Imagine doing all of the above as you do daily, except to take a lot of time, blot your hair and lose your defensive attitude to external influences and impurities. So do not overdo it.
These tips may be different for some other persons. This our tips from ypur admins experience. If you have your own tips and experiences, write to us in the comments section.
My progress: