How To Dress For Success In Business
You are at work or you go to a job interview, maybe your boss sent you to a very important meeting, at least once you ask yourself what to wear for this occasions? The quote: Clothing makes a man is not strange to us and we have often been convinced that it is true. These few items may not seem to matter to you, but they are very important when we talk about a workplace.
At the workplace, we all have to respect the dress code, whether it's uniformed jobs or jobs where you have the freedom to wear what you want. You may be the best worker in your field, but they are not experiencing you seriously? There is a possibility that you send wrong message with your clothes.
How To Dress For Success In Business
Pinterest has inspired us with business dress combinations and ideas for every day. See which business combinations we recommend to anyone who wants to look good.
Break the monotony with a colorful piece of clothing. It's best to combine a blouse with a floral or similar pattern and one-color pants. High heel is indispensable when it comes to business footwear, and if you don't feel comfortable in the heels you can always wear a pair of flat shoes of Oxford style. See an example of a good combination of clothing in a photo.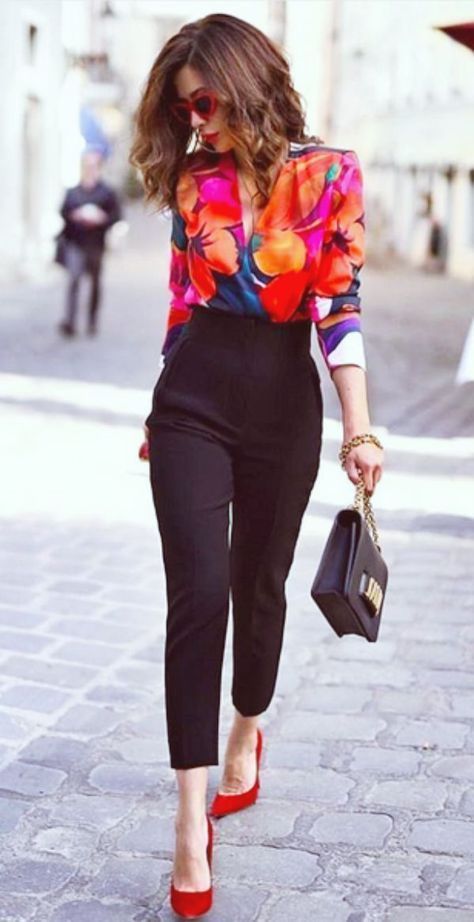 Do you like white color and feel that a business combination is not business if the white shirt is not included? The classic solution is a white shirt in combination with lightweight trousers on the vertical lines. Vertical lines will lengthen your legs and give you a visually slim line. A good bag and a shoe on the heel are just the cream at the end. For this combination, inspiration is the photo below.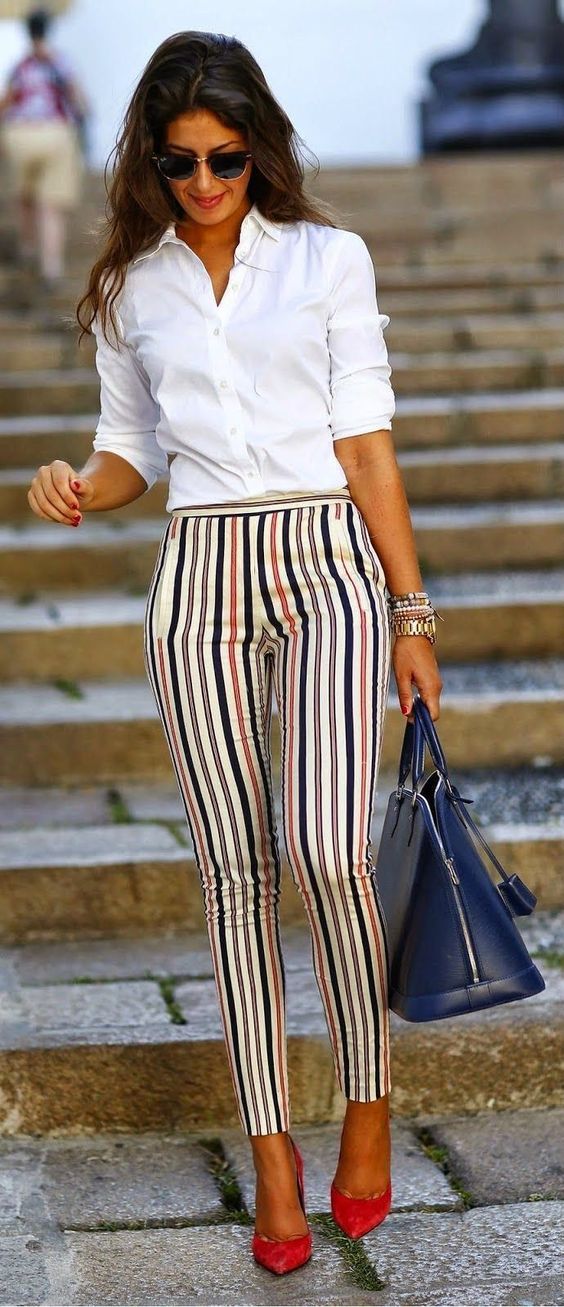 The feminine figure is best expressed in narrow dresses. Keep in mind that the dresses and skirts you wear at work must be under the knees. Round the dress with a belt that will emphasize your waist and don't forget heels. There is no one who will resist you in this combination. For inspiration, take the picture below.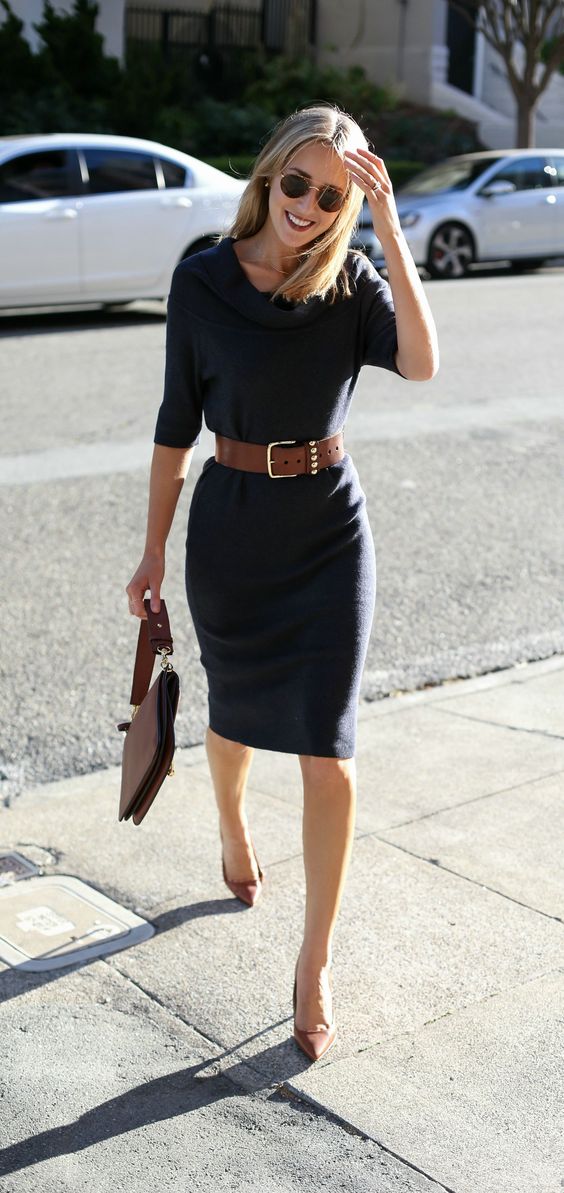 If you love the classic and are faithful to the suits, the whole black combination will show your determination and seriousness. Do you want to be a lady in black? Decide on a stylish suit, and instead of blouse, wear a cotton shirt. The black color are going amazing with all the other colors in the palette so you can wear a  heels of any color. A great combination of black business looks in the photo below.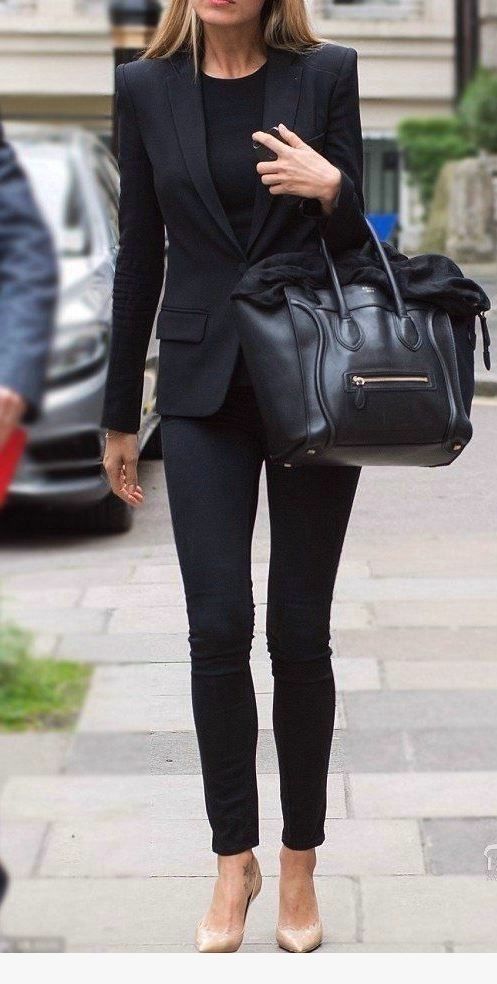 If you are a person who likes to experiment, trick are accessorize. The hat and the suspenders do not cost a lot, but the combination is raised to another level. With these add-ons, you will surely be reminded of your courage on your workplace. For the inspiration see the outfit on the picture.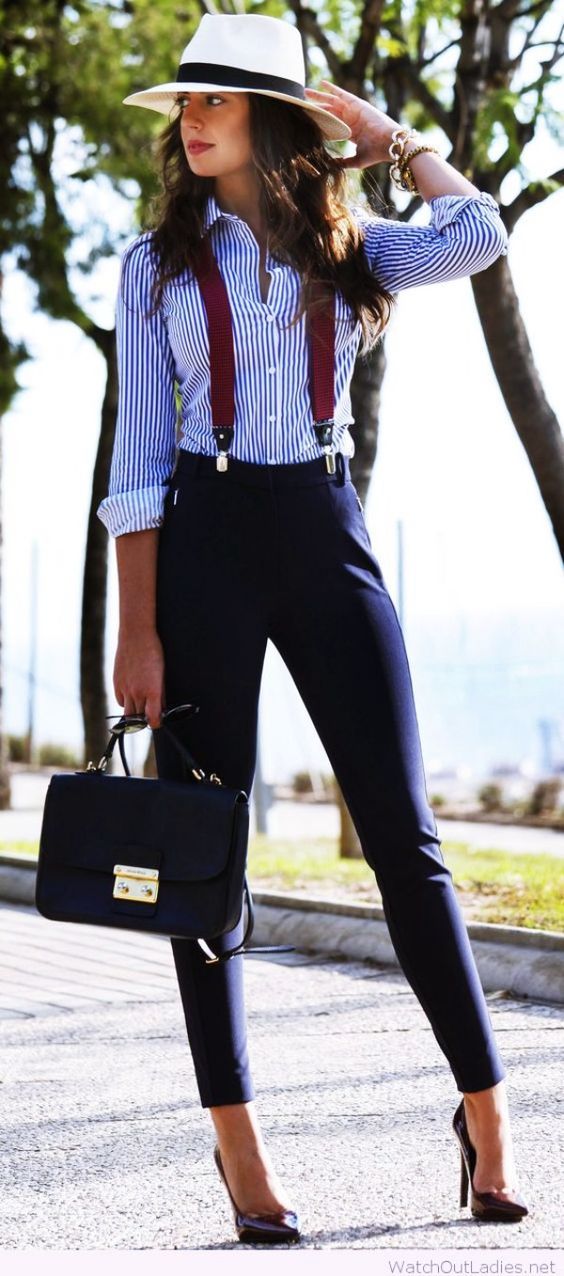 To repeat, the key elements for a good business look are: Heels, a suit, or one of the suit peace and well-fitted fashion accessories.
Take advantage of some of the tips and find out the results at your workplace. Have you noticed that people in the work start take you seriously? Good luck in your business success.
Do you wanna know how to dress when it is +30 outside? Read HERE.