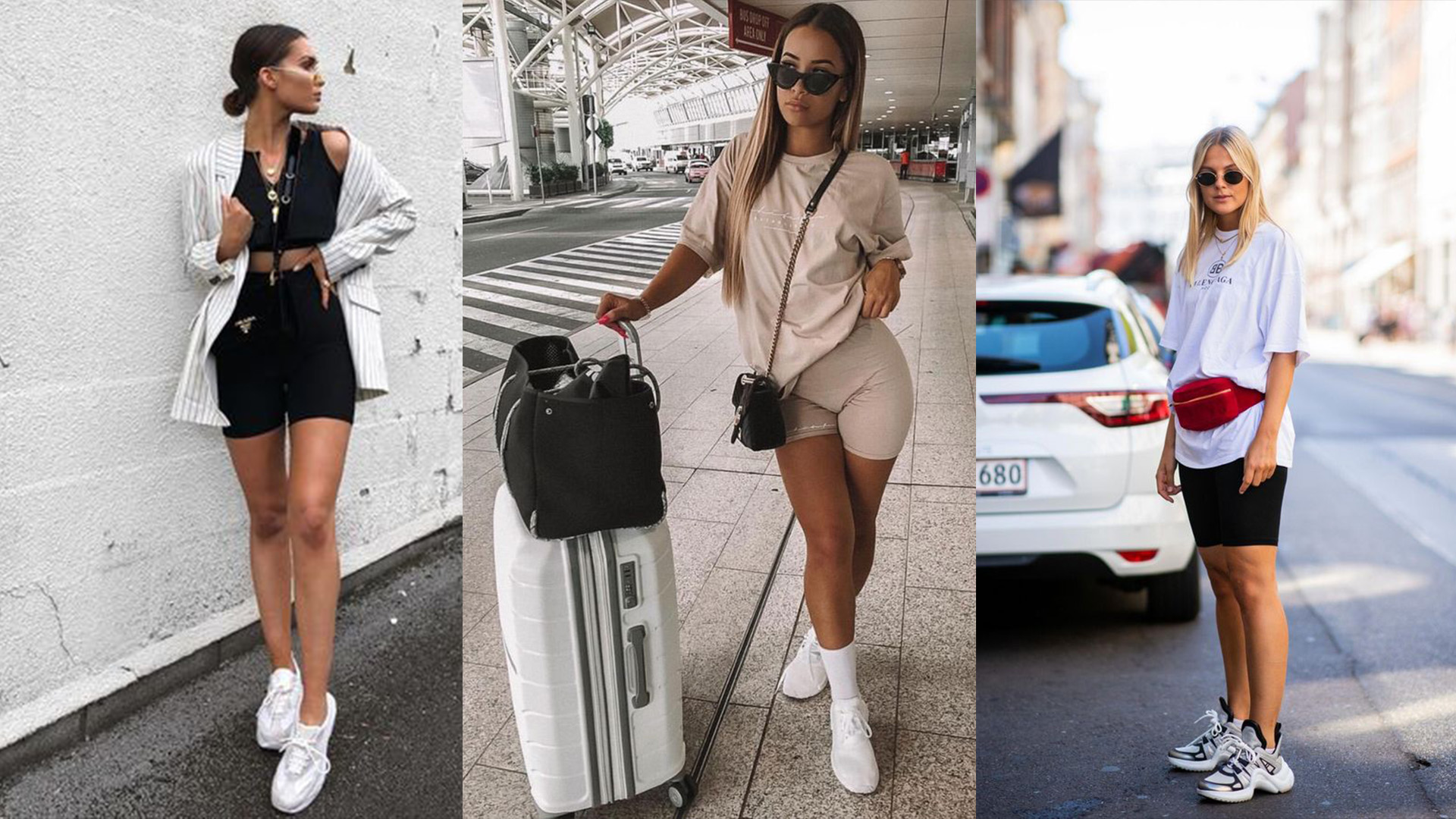 We used to wear them for running, and now they are a total fashion hit
When we were in school, we never thought that our mandatory p.e. uniform, black shorts also known as bike shorts, are going to be such a huge fashion hit.
Black bike shorts and white t-shirts are known to everybody, but how did the bike shorts won over the fashion scene? Well, the first person we could all see in them is Kim Kardashian and the rest is history. Kim showed us how to combine this simple clothing piece and how to adjust it to every occasion.
Why are bike shorts so popular?
There are many reasons why bike shorts became a huge fashion hit. One of those reasons is that they are so comfortable. Although, there are bike shorts made of many different materials, because of their cut, they are very comfortable. Bike shorts are perfect for warm days, and especially to those who like to wear shorts. Shorts are not very appropriate for every occasion because they can reveal too much skin, so bike shorts are ideal for those kind of occasions. Besides being comfortable, they can be differently combined and they cover, for many, undesirable part of the body for showing.
How to wear them?
Bike shorts can be combines in many different ways, and we found our inspiration on Pinterest. Some of our favorite combinations see below.