Tel Aviv – City of Youth
This year I was given a chance I could not deny, paid trip to Tel Aviv with the man I love. Eight days in the city I've only see on the Internet.
We got the information about a trip just a week before we were supposed to start packing, but we are young and what is it for us. We did shopping and packed the suitcases. Since we traveled by plane, the luggage bag was limited so I packed it modestly. I packed dresses and bikini's, as Tel Aviv had already jumped to +40 degrees at the beginning of the sixth month.
Airport and trip preparation
The road to Tel Aviv lasted three hours since we sat on the plane. If you are traveling by plane it is obligatory to arrive at the airport 2 hours before. My boyfriend and I came about three o'clock earlier that it was a good decision because they were keeping us in the exam for a good hour. By the way, if you are traveling to Israel, it is obligatory to talk about your intentions and the activities you plan to do there. Line for Tel Aviv was quite long, but we got it very quickly. The first question that a young lady has asked us is our connection. Since we were not married we had to answer the questions separately. A nice young lady was interviewed me, and my partner was interview by a Belgian guy. The questions were initially simple and related to our relationship, housing issue, business and profession. The question that surprised me was the color of our sofa in the apartment. Since I was traveling for the first time with a plane, I was surprised by the choice of questions asked by a young lady. The questions were a lot, and at the end they became more difficult because they were looking for details about my boyfriend's business partners, which was not so familiar to me.
After an hour of talking and shouting from my side, we are sent for bag checking. They taken out from our bags the slightest detail, after which you are asked to put everything back. Nothing interesting! Only after these checks can you pick up your ticket and hand over the suitcases.
After all we did, we still had some 40 minutes left to eat. After that, you will head towards your loading terminal and you will still have passport, hand luggage and card check in the way.
Arrival in Tel Aviv
We arrived in Tel Aviv at night and even though it was a night the city was already delighted. Beautiful buildings and hotels brightened the city and it seemed to be special, gentle breeze and warm climate reminded us of the Adriatic.
After disembarking from the plane, the passport control followed. Again we did not get out of the question, this time the questions seemed to have been pulled out of a TV show – when your partner was born, your grandfather's name, your interest, etc. We survived that too.
Finally, we left the airport and stayed in a 200 m long colony to wait for the taxi. Though the order was huge, we quickly sat in the taxi because there were always new taxis on the way.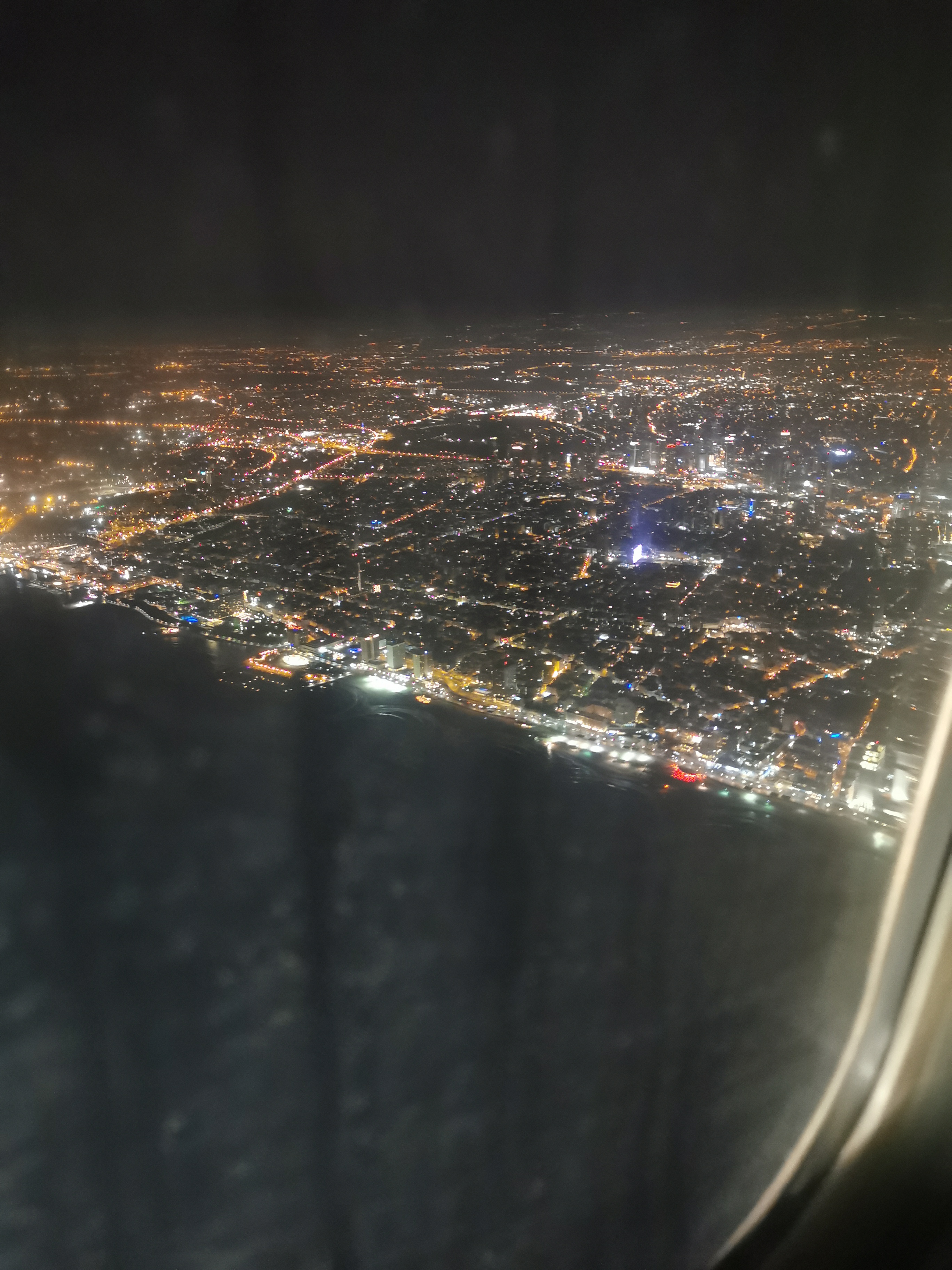 Hotel
Finally at the hotel! We stayed at Hotel Berdichevsky. This is a smaller hotel with very good reviews and very friendly staff. Our room was superb, we had everything we needed – air conditioning, TV with English programs, coffee maker and huge bed. We did not have a meal at the hotel but we did this in a different way.
Since in Tel Aviv works company that is a business partner with my boyfriend, they have allowed us to eat on their business cards, which are accepted by almost all restaurants. Otherwise, Tel Aviv is very expensive, so if you want to eat out, prepare to spend for two people at least 200 to 300 ILS (Israeli New Shekel), which is about $ 55 and more.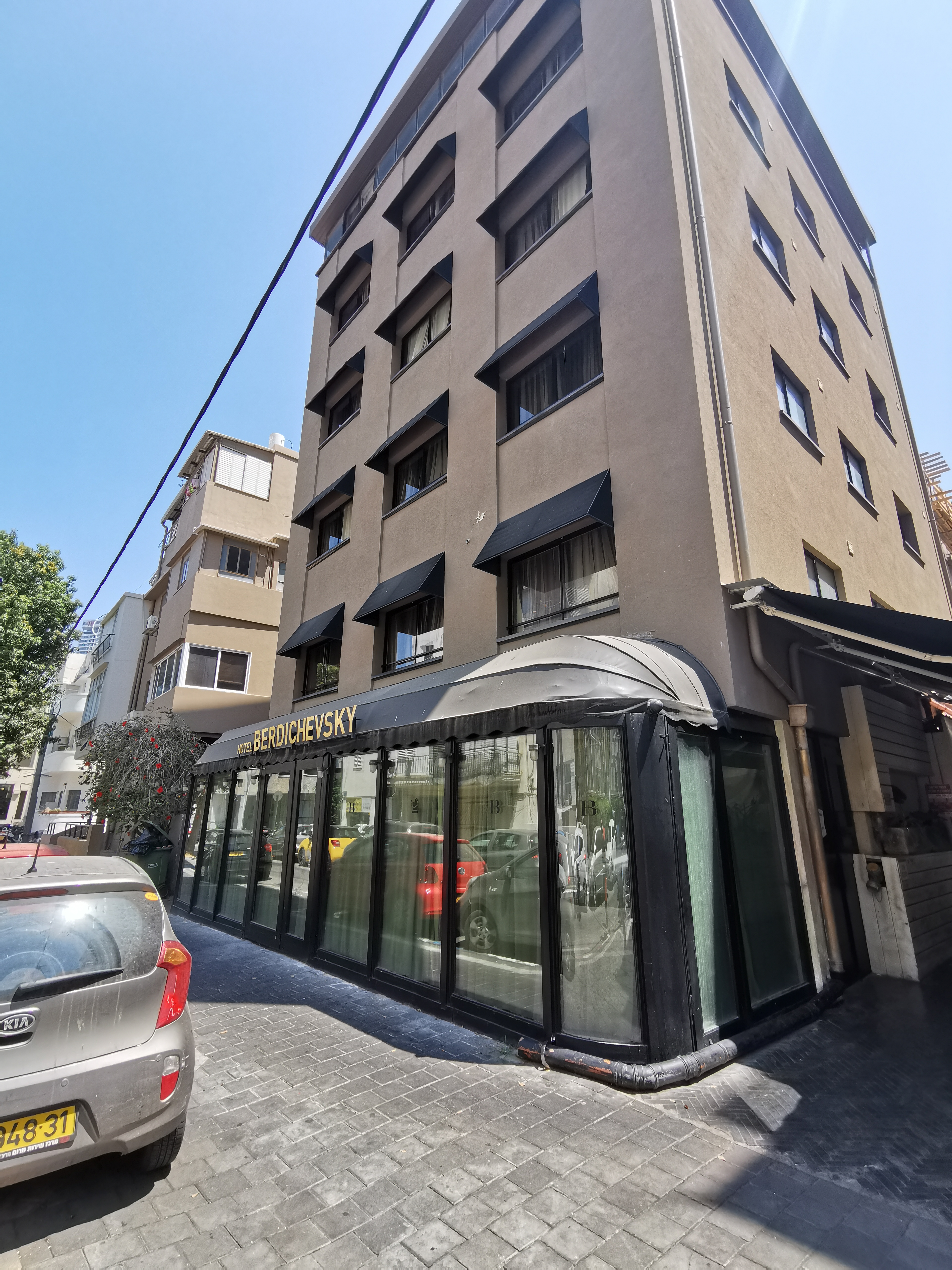 Tel Aviv
The city is full of people, especially young people who are enjoying in city parks, reading books, doing their things on laptops or just driving scooters. Although the city is beautiful, compared to some of the Croatian cities it is more dirtier. Often we could see the roaches around the town. The shops are about to work around 10 am, and then there is a crowd on the roads. The sound of car trunks is something you will get used to because you can hear it constantly. It looks like the Israelis are nervous drivers.
In Tel Aviv, we visited two shopping malls – the TLV Fashion Mall, located near our hotel and consisted mostly of branding shops and a five-floor Dizengoff Center offering a bunch of interesting stores. The prices in stores are very high, under 100 ILS has no clothes and footwear.
20 minutes from the hotel is beach. Tel Aviv by beaches and buildings reminiscent of Miami. Beaches are sandy and stretch a mile to the shore. The water is warm and clean and very shallow. Considering that Tel Aviv is located in the Mediterranean Sea, prepare for the waves. The beach offers various facilities such as volleyball courts, cafes, deck chairs, loungers etc. Sun in Tel Aviv feels much stronger and even at a temperature of 27 degrees, it feels like it is 35 so be careful. The most beautiful is on the beach after 17 o'clock.
In the morning hours, I recommend that you go to the Sarona Market, it offering local spices, fruits, vegetables and a good food. The space is closed so sun will not burn you.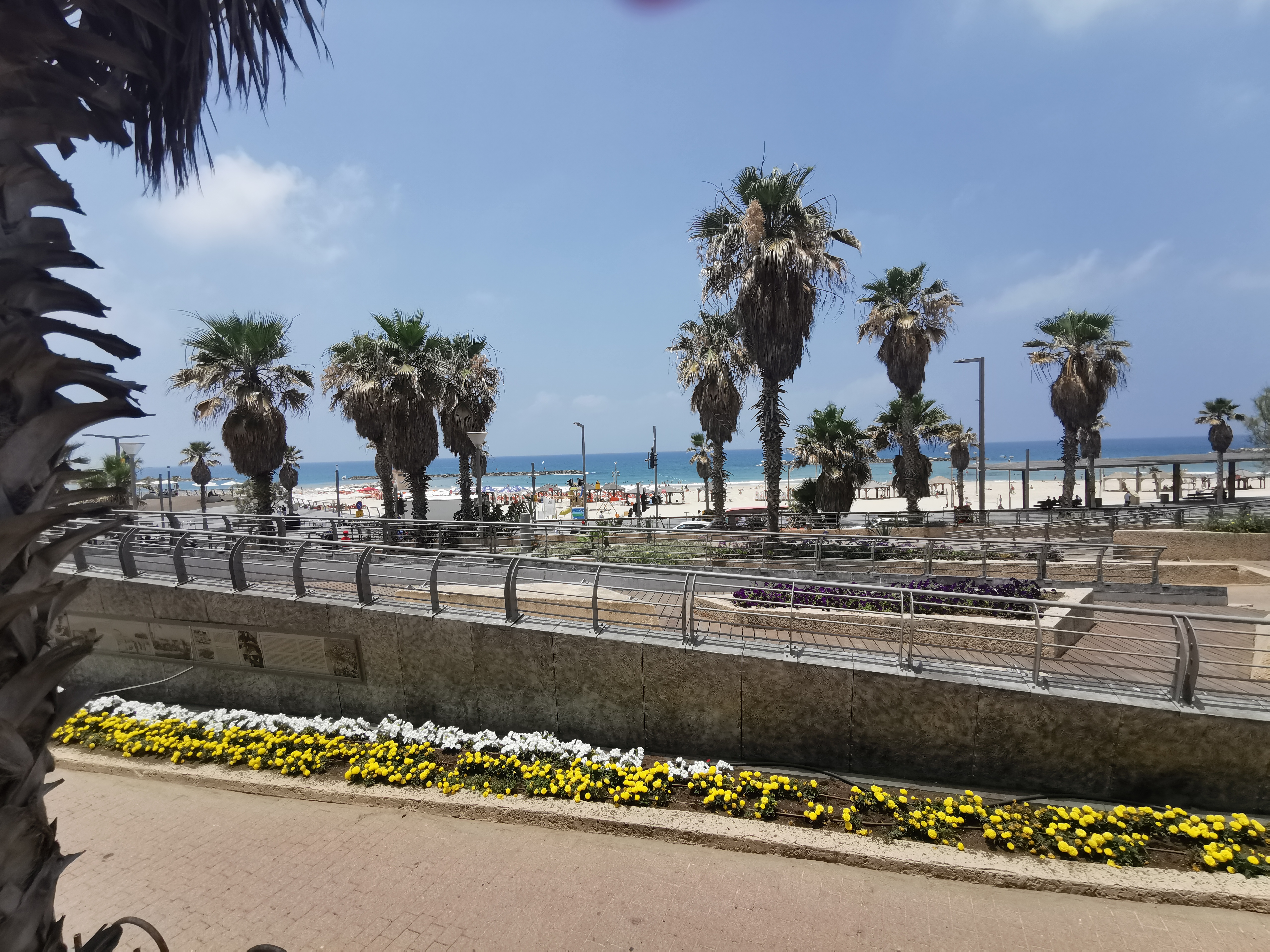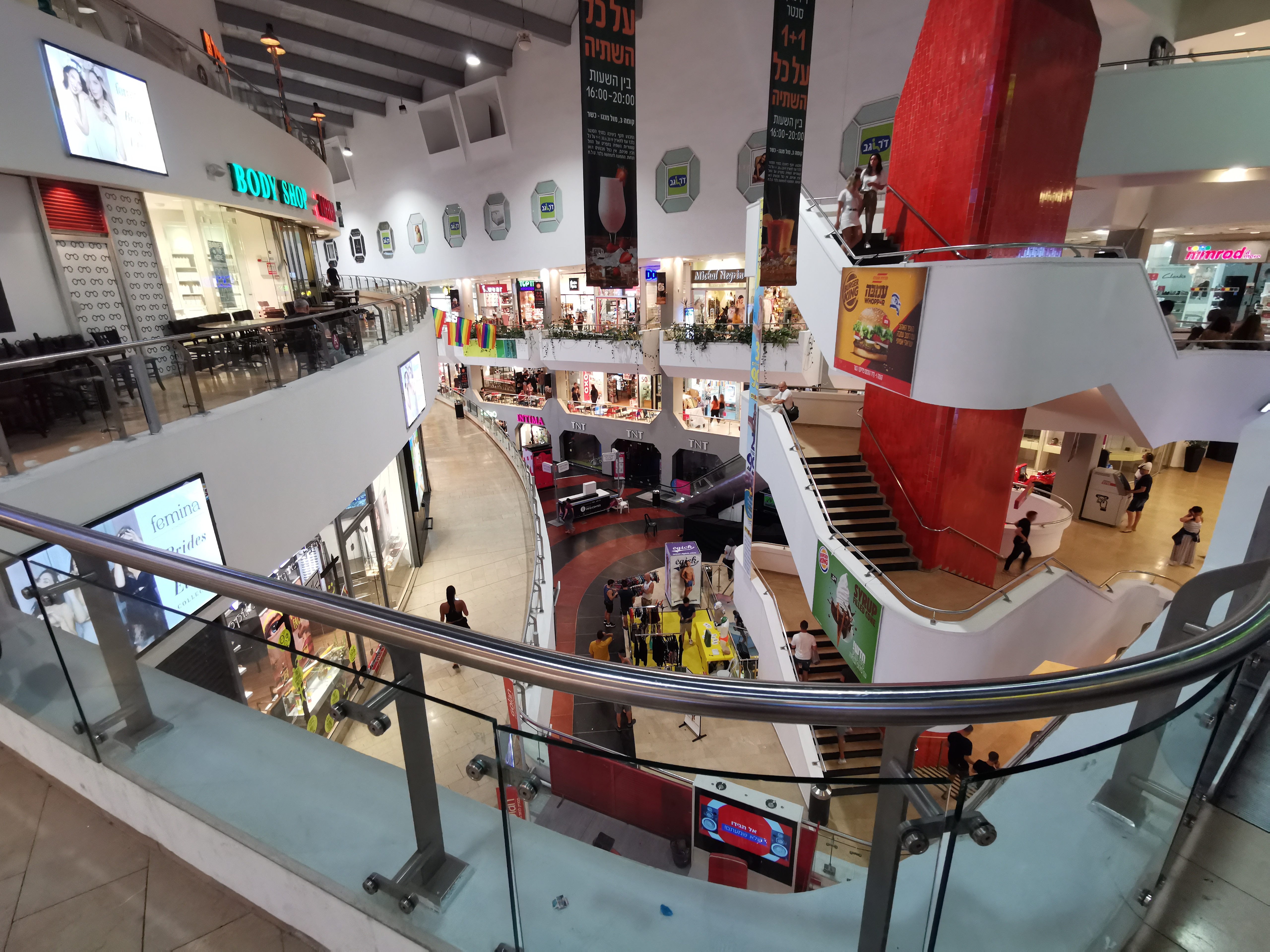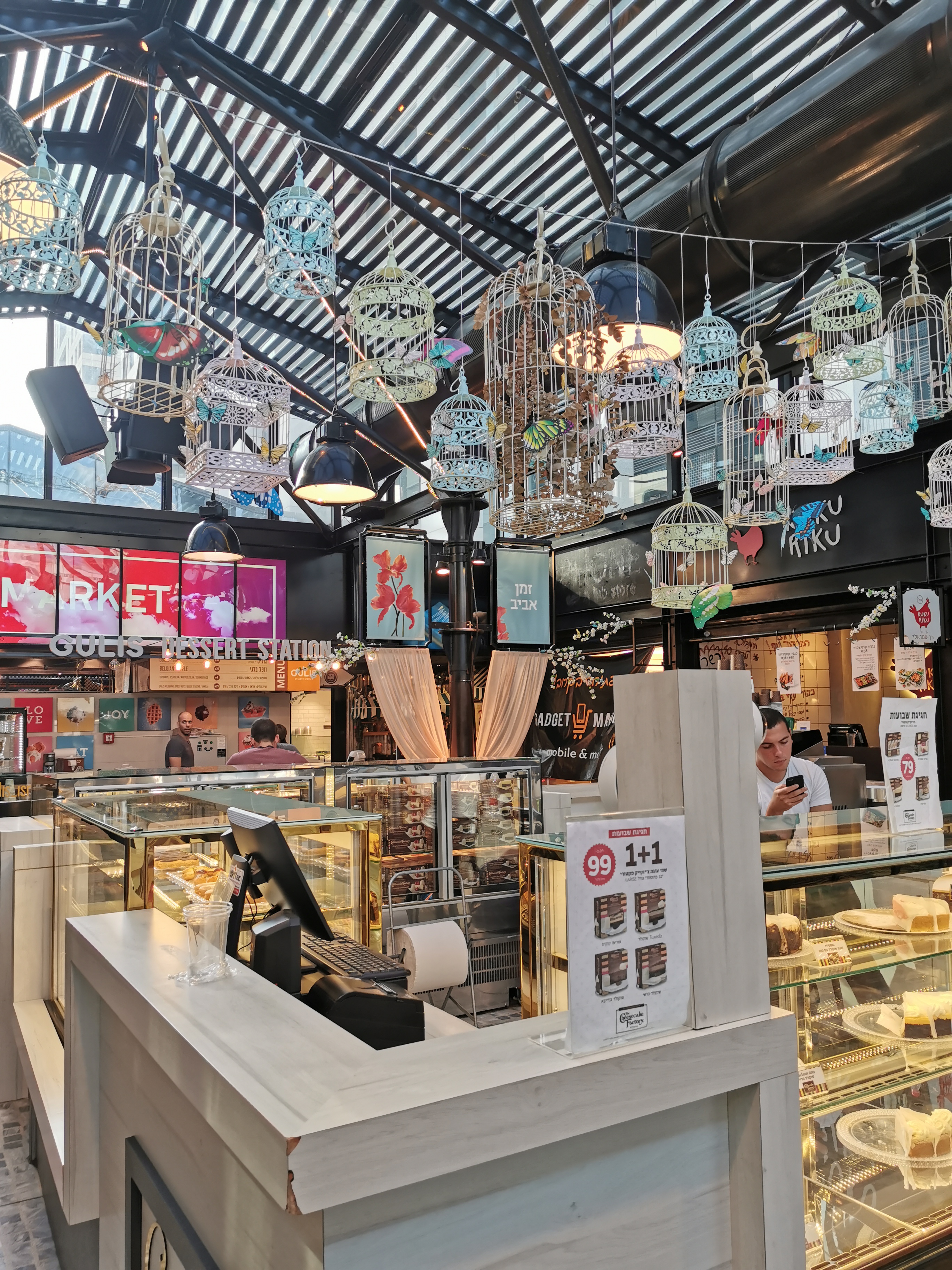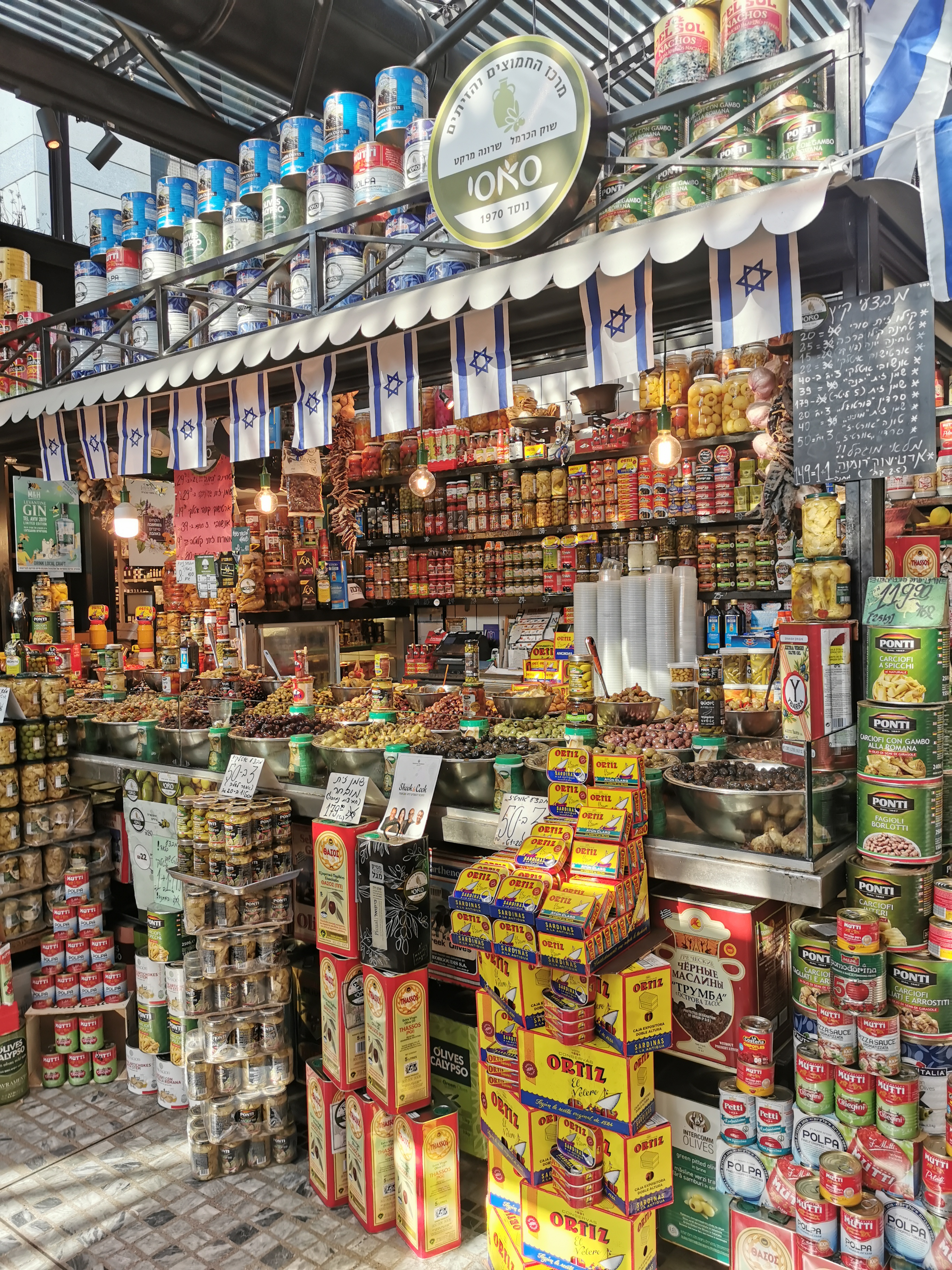 Food
Specifically for Israeli food is that they eat a lot of humus, which is far worse than the humus we eat in Croatia. Also the food is richly flavored with menthol and lemon. Almost in all dishes they put it, it did not suit me personally. We had a chance to eat in a local restaurant that everyone recommend – restaurant Ha'achim.
For appetizer we chose what waiter recommend us. We were not sure what we ordered, and it turned out to be humus, a mixture of mulberry vegetables and menthol, cheese and nuts, which turned out to be our favorite. For the main meal we ate some local grilled fish and lamb. We loved main course and at that meal we spent 220 ILS (around $55).
If you likes Smoothies and roasted fruit then definitely try one because the city offer it in every corner. I had a chance to refresh myself with orange juice on the way to the beach and only cost me 10 shekels (0.3 ml, $3).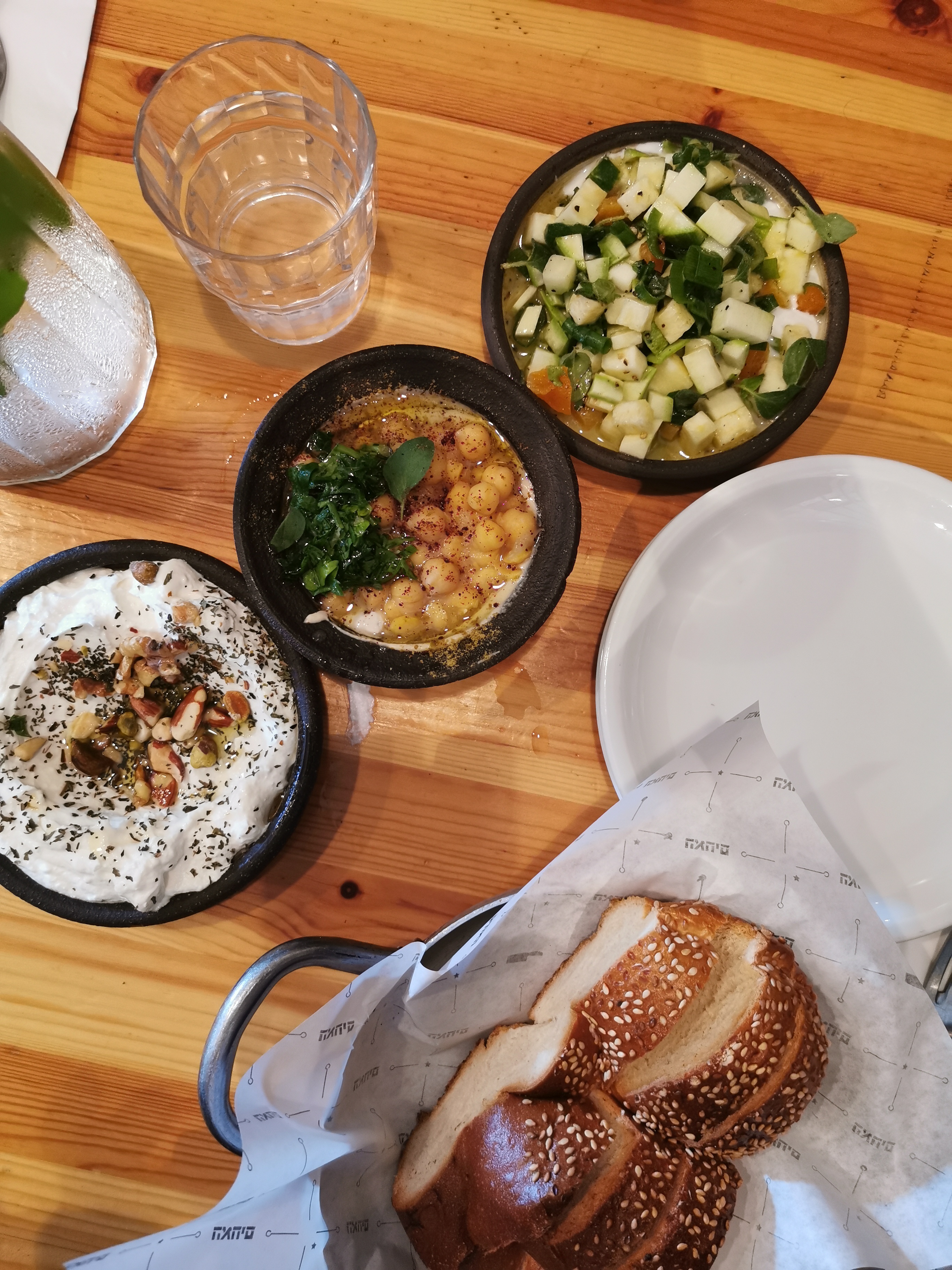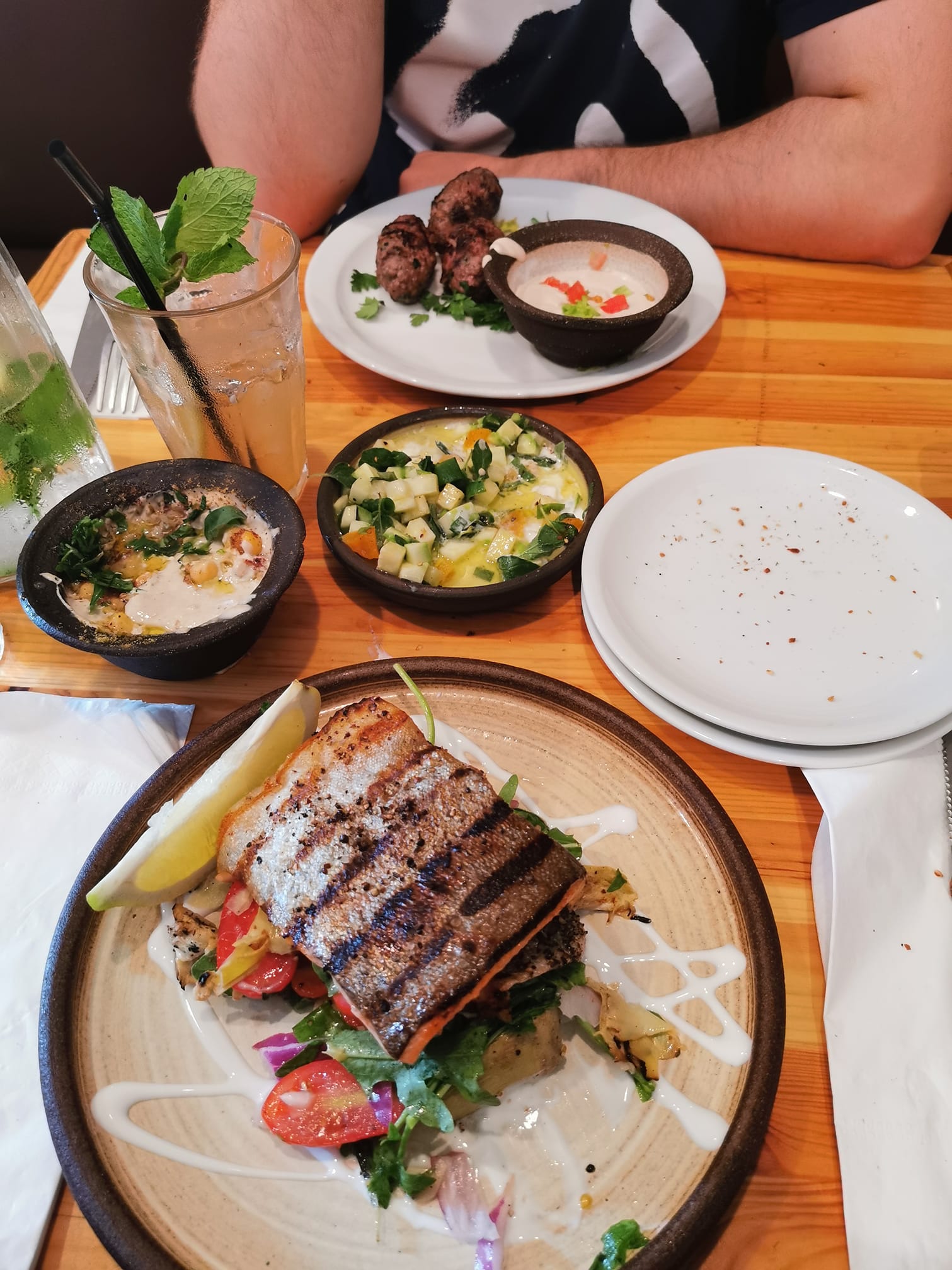 Scooters
if you want to go out of town you definitely need a car. Given the enormous crowds in traffic and the parking lots we did not hire car, but as most of the residents we did take electric scooters. They will translate you superbly from point A to B. So if you find yourself in Tel Aviv and you want a scooter here's how it works. You will notice that there are scenes of different brands, we have decided for Lime.  Download an application on a cell phone called Lime, type in the data, and connect it to your credit card (we use Visa). The minimum loan you have to put in for a ride is $ 8 (quite enough for a couple of days).
Driving works in the following way, scooters are widespread around the city and you can see them on the application. You come to the nearest scooter, start the application and scan the QR code on the scooter, which starts your drive. To unlock the scooter of the application, you automatically give 5 ILS, and for each kilometer you drive is another 0.50 ILS. When you finish driving, leave the scooter (you can literally leave it anywhere in the city), take a photo of it and click finish the ride.
For the end…
If you have a chance to travel to Tel Aviv, I recommend that you take advantage of this opportunity. The city is beautiful and full of young people. The population is 90% of the Jews, and you will occasionally notice some of the male and female soldiers in the city, as there is a mandatory military deadline for men and girls. The city is completely safe, often I  wander around the city at night by myself  and I did not feel endangered or scared. People are kind and if you need help about anything they will be happy to help you. The prevailing language is Hebrew, but with the tourists all speak English. Also, the city provides great support to members of the LGBTQ community. We had the opportunity to attend the parade that was very peaceful and people were full of support.
And finally, prepare yourself for a non-working Friday and Saturday. At this days everything in Tel Aviv opens later. Namely, this is their weekend and these days, mostly nothing works. In Tel Aviv, these days restaurants and shopping centers go to work later, while in the surrounding cities we have heard nothing is opened.
If you have a question about Tel Aviv  you are free to type in the comments.
You are interested in life in Germany, be sure to read this article.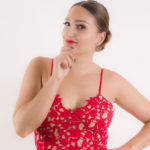 Author: Dunja Mutavdzija, BSBP