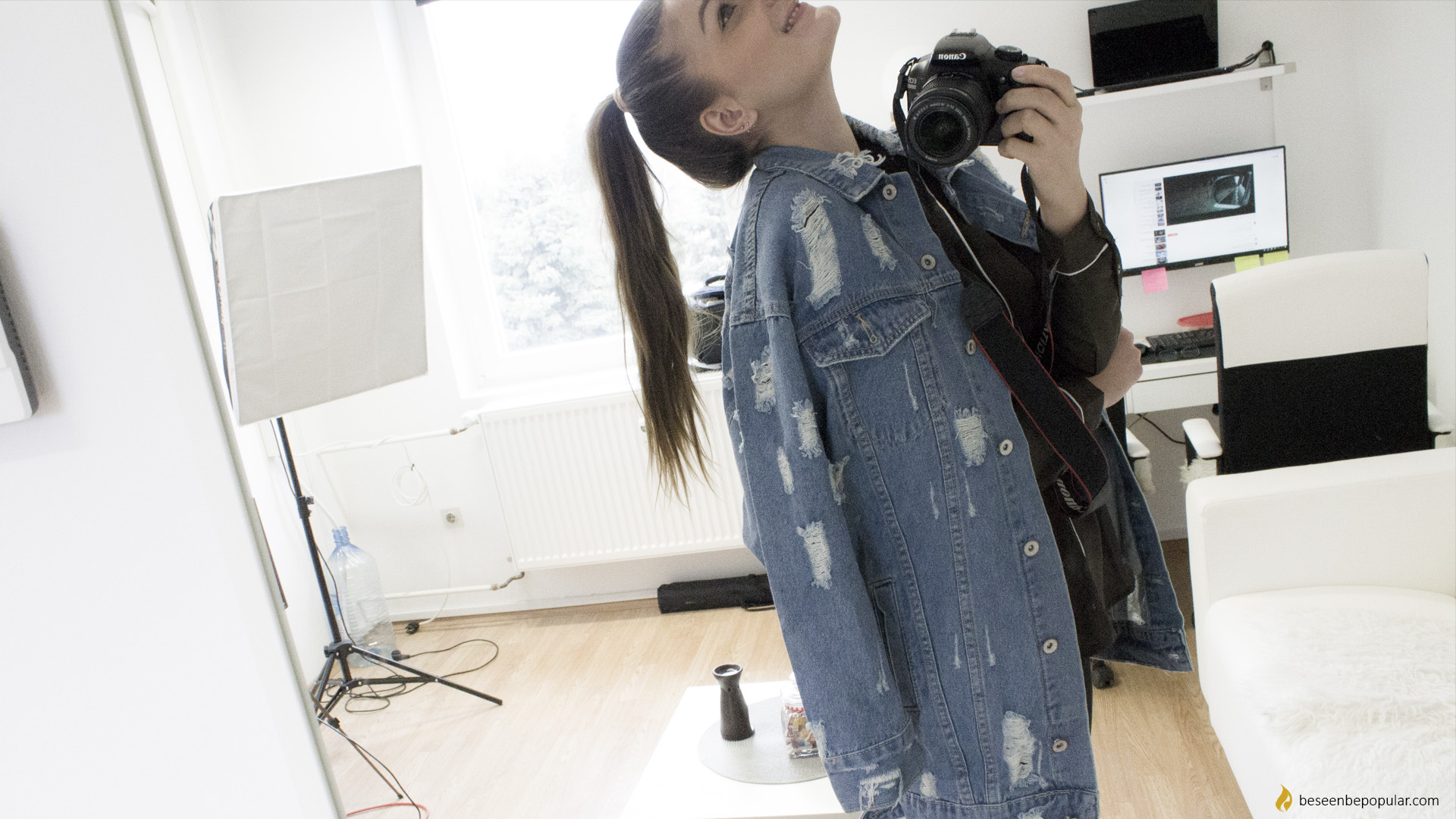 The story of Denim
Hello dear readers,
this beautiful jacket is new in my closet. I have long wanted to take a boyfriend jacket and I found this on Zaful's page. What I wanted to share with you in this post is the history of denim. Have you ever wondered what is origin of Denim, such a powerful material that has been worn for years ? I am, and I will tell you a short story about it. 🙂

Denim, a strong and durable cotton fabric, came from Nimes (Nimesa de Nimes- denim), a town in France.  Denim past a long way, from some of the work clothes that were worn by Italian sailors from Genoa to casual clothing and the luxury high street variants characteristic of the new jeans. The word jeans is angling the French name of the Italian city of Genoa (genes). It was this turnaround that began with the sale and distribution of the first quantities of these, today's most popular pants in the world.
In 1872, Levi, then a merchant, and a denim dealer, received a letter from one of his customer Jacoba Davis, a Knight of Nevada, describing the inventive way he wore denim pants to his customers, using rivets on the back pockets and at the bottom of the heel. In this way, the length of pants lasted, which was particularly important for the population of miners and farmers who needed durable and solid clothes. Since he had no money to patent his invention, he proposed to Strauss to fund patenting. Strauss recognized the value of this simple and brilliant idea, and on May 20, 1873, he was granted a patent for "tight-knit work-worn trousers."
Since 1873, jeans have gone a long way but they have never come out of fashion. In fact, their models were also marked by fashion epochs. From trapeze from 70's to 80's or wide hip hop models from the late 90's. Although jeans were always associated with music tracks, so they became the symbol of the rock and roll generation of the '50s that promoted the greatest stars of that time, revelers for no reason (Marlon Brando and James Dean), jeans have long since become a serious fashion and even the business world.
Denim become material of all the clothing items, from the jacket, to the skirt, to the shirt and the other. Forecast for the future? Definitely the denim material will remain in our closets for many years. 🙂
With a fanciful denim and a jacket which you can see on image, I bring you a link to your order – similar is located HERE. Take advantage of our discount code: ZafulIns and we'll give you a coupon with the ZafulChen code.
Source of the story: Diva