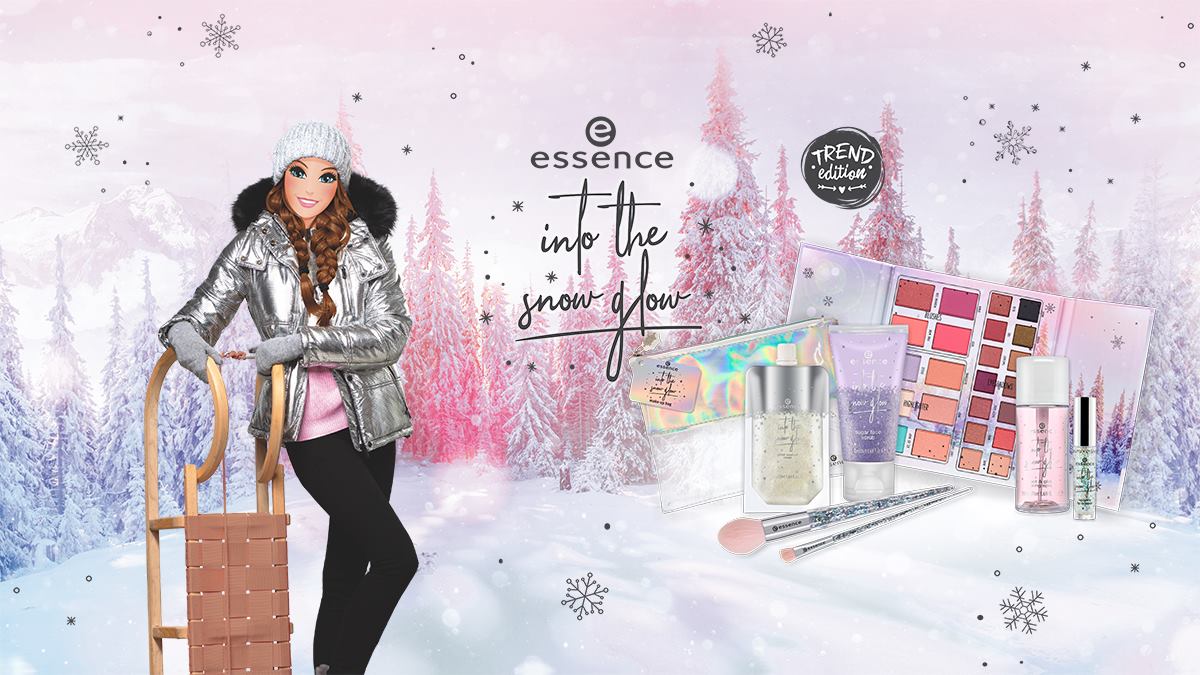 New Essence Into The Snow Glow collection
In February 2019, the essence trendy collection "into the snow glow" takes us to the incredible winter wonderland. If you want to know what is the new Essence Into the snow glow collection, look below.
Into the snow glow…
Snow-glowing mountains, shining snowflakes and glittering sun rays – images of fairytale winter landscapes come to mind when we think about the colder months of the year. But no matter what we find in the snowy mountains or far to the north,  shiny textures provide the look of the ice princesses. Below you can see what does new Essence Into the snow glow collection brings.
set & glow fixing spray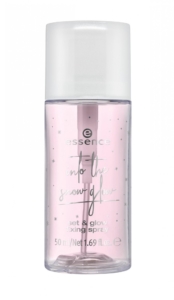 To make everything look perfect in the cold months, just spray this gentle scent spray on your winter make-up! Glossy particles provide shine and long-lasting make-up. The price of this spray is 25,90 hrk.
Eyes and face palette
The gorgeous winter design palette does not only looks enchanting – with 14 shades of color, four red hues and six highlighters, it covers everything you need. High color pigmentation allows you to create fantastic make-up looks, and thanks to its delicate texture, it's super easy to blend. The price is 79,90 hrk.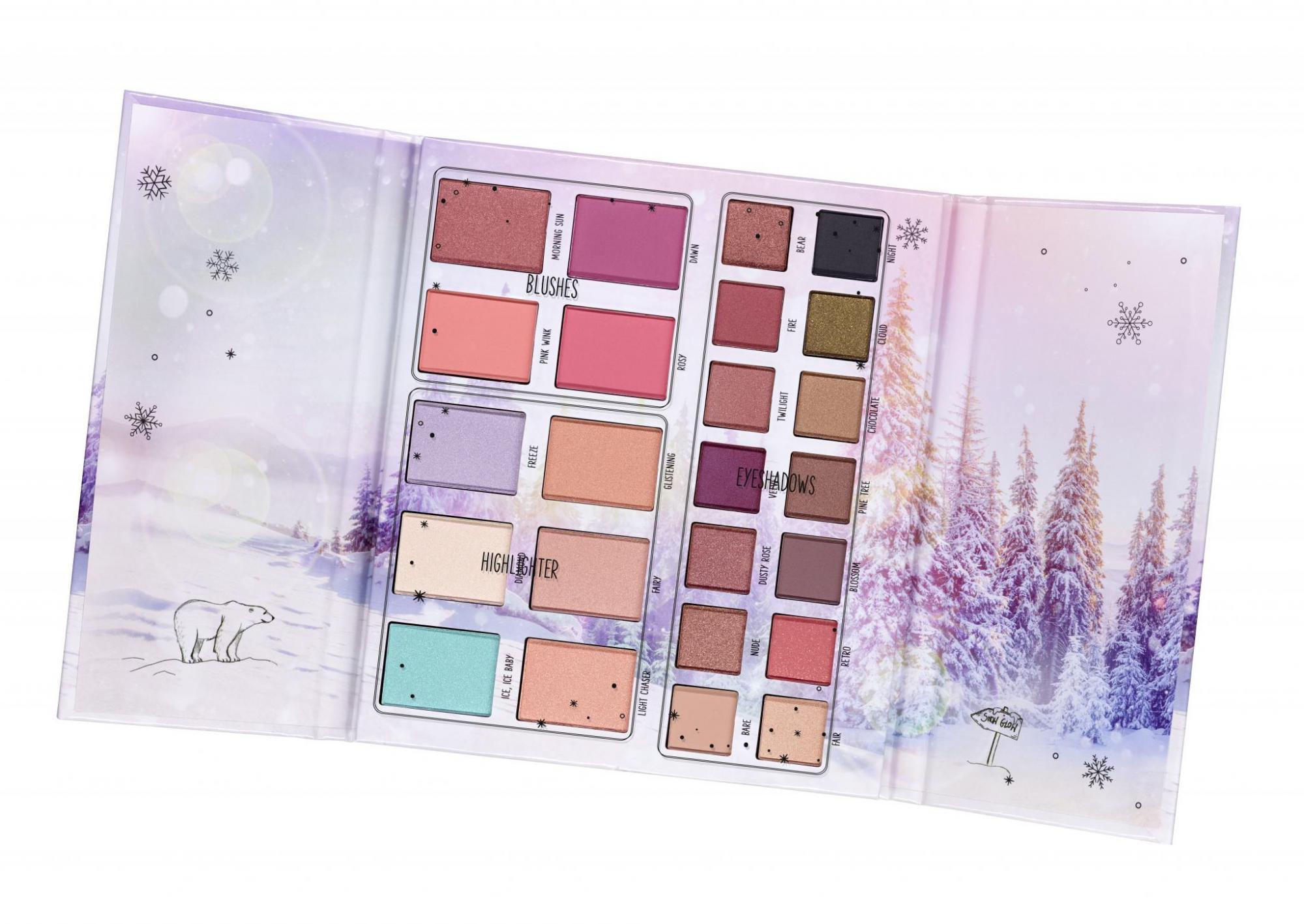 glitter peel-off face mask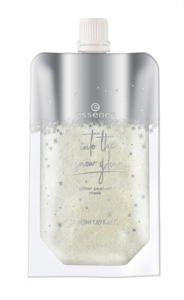 When it gets cold outside, have a nice evening and time for yourself! Glitter mask is the ideal companion for that time. Not only does the skin look perfectly soft and well-groomed, but attracts attention thanks to the silver shiny particles. Apply the mask, let it absorb and remove in one piece after it has dried. The price of this mask is 25,90 hrk.
Cosmetics bag
What to do with all these magical beauty products? If you finally want to store all your favorite products in one place in your purse, check out this cool holo-look cosmetic bag. The price is 25,90 hrk.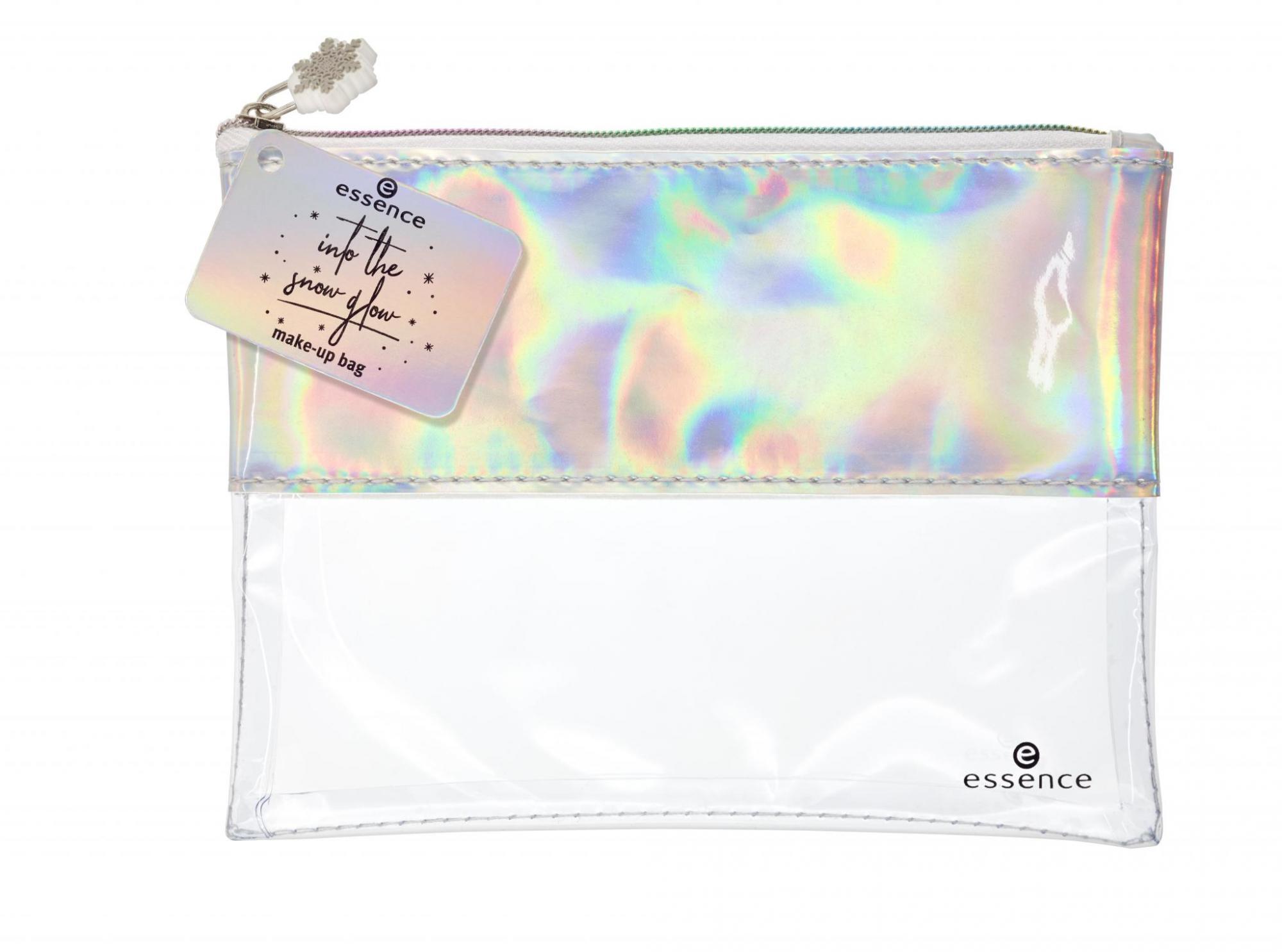 Sparkly lipgloss
Shine in the winter wonderland! Sparkly topper covers your lips with sparkling, colorful glitter particles and can be worn alone or at the top of the lipstick. Texture resembles shine and almost melts with your lips. The price was 19,90 hrk.
Sugar face scrub
Scrub that blurs and shines in purple tones provides gentle, supple and clean skin. In this way, your glow is guaranteed even at cold temperatures. This scrub you can find at a price of 25,90 hrk.
Blush and eyeshadow brush
2u1: Regardless of whether it is a blush or a highlighter, all powdery textures can be optimally applied with a fluffy brush made of synthetic blades. The brush reminds of the glowing ice crystals that will now glisten on your beauty desk. The price of the brush is 12,90 hrk.
Eyeshadow brush
A beautiful brush made of synthetic hair that blends shades with ease. And thanks to the glossy particles in the handle, the look is also completely trendy. The price is 25,90 hrk.
For more similar topics, click here.