Floral Bath Salt
The best way to relax at the end of a busy day is a soothing bath. For an even more relaxing experience, you can sprinkle in these Soothing Floral Bath Salts.
This recipe has three different types of salt. As an extra special touch, there are several types of flower petals in the bath salts that will make you feel like you're bathing in a mountain stream.
What You'll Need:
8 oz. Medium Grain Dead Sea Salt
6 oz. Fine Grained Dead Sea Salt
6 oz. Epsom Salt, Extra Fine
3 mL Lavender 40/42 Essential Oil
3 heaping Tbsp. Rose Petals
3 heaping Tbsp. Lavender – Grade 1
3 heaping Tbsp. Dried Calendula
3 Tall 8 oz. Plastic Bail Jars
Preparation
In a large bowl, add the medium grained Dead Sea salt, fine grained Dead Sea salt and Epsom salt. Stir together with your hands.
Add 6 mL of Lavender 40/42 Essential Oil. Using your hands, stir to fully incorporate the salts and fragrances.
Add 3 heaping Tbsp. of the lavender buds, rose petals and calendula.
Using your hands, stir in the flowers until they're completely incorporated.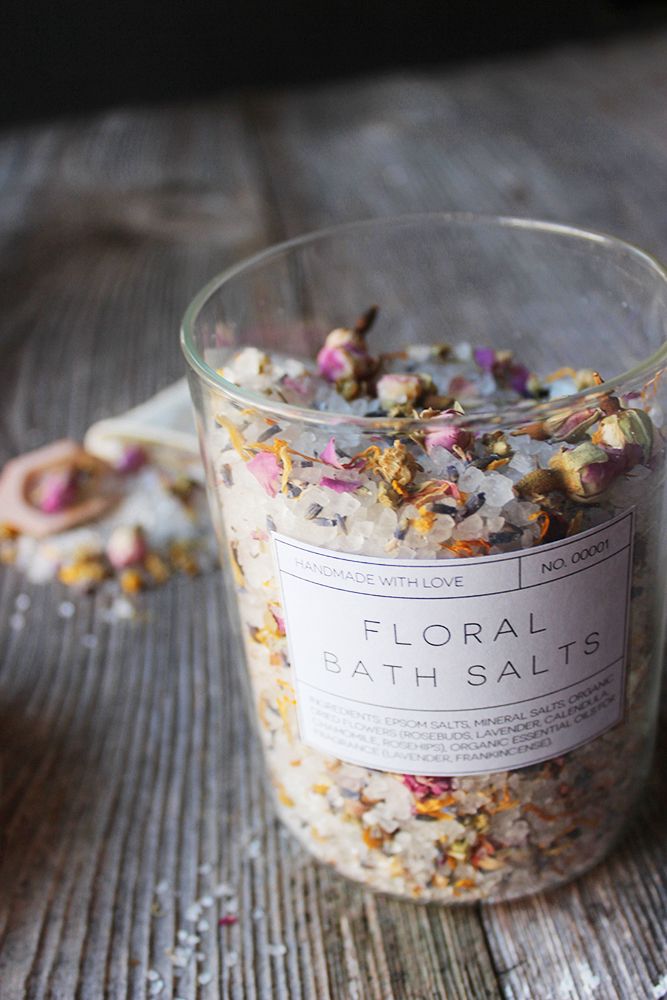 This product is great as a gift for upcoming holidays, but also for you to relax in the fragrant bath.