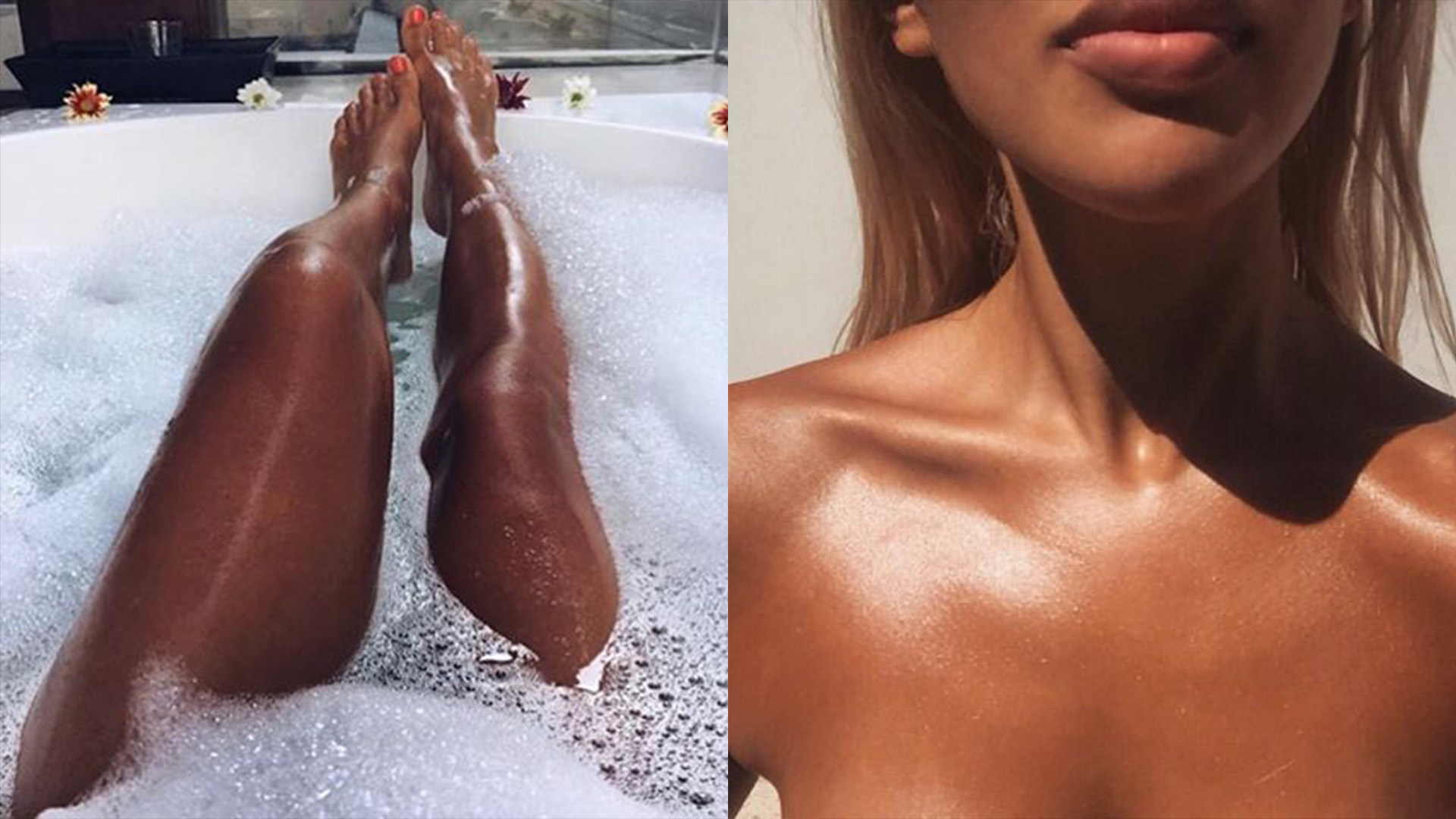 Do it yourself: Self Tanner
High temperatures came to us quickly, which means a quick transition from long sleeves to shorts. How to make your complexion radiant, tan and ready for summer – Do it yourself: Self Tanner.
Self Tanner
Creams and sprays for self tanning can be found everywhere in stores, but are often high-price and small quantities. Creams and sprays are a good choice because they do not have harmful ingredients and you do not have to expose your body to harmful radiation or strong sunlight for good color. Even better choices are natural variants, and you can now create them yourself.
You will need:
8 bags of organic black tea
around 500 ml  filtered water
1 tablespoon of vanilla extract
Spray bottle
Preparation:
Bring 500 ml of water and 1 tablespoon of vanilla extract to a boil
Pour boiling liquid over tea bags and let steep for at least 8 minutes
After 8 minutes, remove the tea bags and allow the mixture to cool well (which may take up to 30 minutes)
After the mixture is well cooled, transfer it to a spray bottle
How to use it and skin preparation
Before using this spray, it is necessary to prepare the skin. A good idea is to make a peeling and hydrate your skin using some kind of lotion. Once your skin is ready, simply take your preparation and spray it on the desired area. After that, rub the fluid with circular movements with your hands or gloves. After evenly applying the desired amount, let it dry. Once the spray on your skin is dried, you can add layers as you like, depending on the amount of color you want. For overall application it is necessary to set aside 15-20 minutes, depending on the area of the application.
Recipe by Emry Trantham.
TOP 5: The Most Beautiful Croatian Beaches