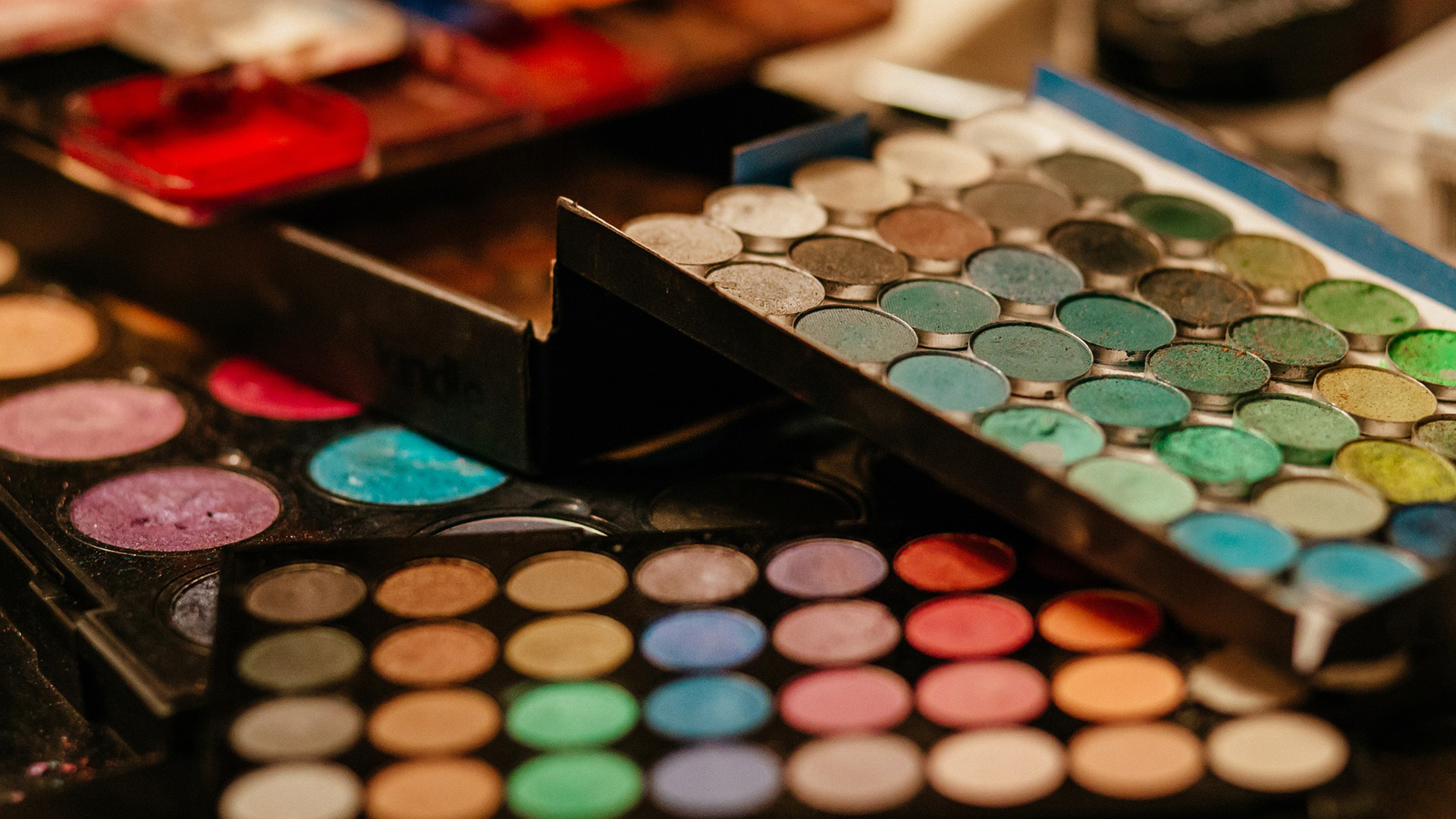 Dark truth behind your favorite cosmetic products
Makeup and other cosmetic products have become an inevitable part of our lives. Today, favorite cosmetic products, such as highlighters, are used daily and are widely used because of their beauty and shine. But what really happens in the background of such products? Read below.
Shimmer that destroy the world
Many shimmer contain PET or microplastics. They usually end up in the ocean, destroy the sea world and pollute the sea with unbreakable plastics. "Because there is almost no place on the earth where it does not appear, microplastics comes to the food chain as well." Small seabirds often mistakenly consider small pieces of plastic food and eat them. "Toxins that come into the animal are not excreted but accumulate in their fatty tissue , then larger animals eat such small animals, etc. So microplastics gradually come into nutritional products used in human nutrition, not only in fish, but microplastics are also discovered in milk, honey, beer and even drinking water." (Ecco Verde) 
What makes a product shiny?
The shine of cosmetic products comes from minerals called Mica. Natural mica itself is not a problem, but the ethical issues around it make this subject controversial. More about natural and synthetic mica and the problems associated with this mineral, says Lush Cosmetics.. Lush is a brand that aspire to full transparency of their supply chain and plead for spreading awareness of the problems and inactivity that are taking place in the industry, including the problem associated with this mineral.
Lush's co-founder and inventor of Lush make-up, Rowena Bird explains, "Just as light illuminates the prism creating a rainbow, when light shines with titanium dioxide, it reflects and creates a rainbow effect. Depending on the number of layers you put on your mica, you get different shades. You can create seven different colors, and then adding more layers, you can get a new shade each time. "
Natural and synthetic mica
Lush explains the difference between natural and synthetic mica and how to recognize whether the product contains the natural or synthetic one. A natural mica mineral can be found in nature.There are many types of mica and it can be found all over the world, but in recent years the cosmetic industry gives India's favor for good quality. It is used in various industries, in all colors of cars, inks, edible shrubs, as well as in cosmetics.
On the other hand, synthetic fluorflogopit, better known as synthetic mica, mimics the effect of a natural mica, but is created in a laboratory. Such as natural, synthetic alternative provides a touch of shimmer in make-up. Despite the fact that this substance was made by man, the synthetic mica is a safe alternative to plastic shimmer. A member of the Lush Shopping Team, Gabby Loedolff says, "Although synthesized in the lab, it is made of natural minerals so it does not contribute to the microplasty that ends up in the environment, mostly in the oceans and sources of potable water." Gabbi also lists several other reasons why synthetic mica is a better option than natural. "Synthetic mica is characterized by a much lighter color, and since it is synthesized in the laboratory, it is high in purity and is not contaminated with heavy metals such as natural mica."
To find out if mica is natural or synthetic in your product, look for the following information. The natural mica will be among the ingredients named 'Mica', 'Potassium Aluminum Silicate' or 'Cl 77019', while the synthetic mica will be nimble as 'Syntetic Mica' or 'Syntetic Fluorphlogopite'.
Why is mica bad?
Natural mica itself is not a problem, but the ethical issues surrounding it are related to mineral gain. As already stated, the cosmetic industry preferred Indian mica because of the quality. The problem arises in obtaining minerals in India, where exploitation of children is present. Children and young people are forced to mine in difficult conditions to feed their family, and in such conditions often suffer from various types of injury, respiratory tract, disease, and often death.
What's the real situation, it's best seen in the video below.
Lush as an example to others
Due to problems with human rights, and especially child labor, which is associated with collecting natural mica, Lush has pledged to remove natural mica from all its products by January 2018. In their business, Lush still persists in finding ingredients that will not adversely affect on the environment, which means that all the shimmer and glitter that can be found in their products prone environment of sequins which the base is plastic.
Rowena Bird explains: "The positive side of the use of synthetic mica can be seen in creating a very shiny eyeshadow. The natural mica has a pointed edge, while the synthetic has very soft edges, which means that you can use larger particles of synthetic mica to get exceptional glow. If you would use natural sized particles of the same size, they would create discomfort in the eye area. "
Lush's Experience
Lush began buying ingredients that contained the natural mice in 2012. They further explain:
We have selected suppliers based on the guarantee that the children will not work in production and we have also received audit reports that can confirm this. Our supplier cooperated with the local non-governmental organization BBA (Save the Childhood Foundation), which works with the whole villages to ensure that these villages were 'children friendly'. Unfortunately, part of a company that has worked with pigments, was sold to another company.
A member of Lush's Shopping Team, Gabriel Loedolff explains: "We were told that the company could no longer provide audit reports that should be carried out by an independent company. New suppliers have continued to firmly assert that the work of children is not present, but we could no longer have a factual report on it, which caused our concern. Then we've decided to replace all the ingredients that contain natural mice with synthetic ones."
The elimination of the natural mica from production was not an easy process because it required stronger control and of course we did not want to destroy the stocks we had until then. In 2016, natural mica was discovered in several different pigments, which was said to be synthetic. Gabbi explains: "This discovery was a great shock and it stressed the need for even more serious controls. We are not only using ethical preferences for not using a natural mica, our suppliers should fully dedicate it and confirm that they will not use natural mica in ingredients they deliver."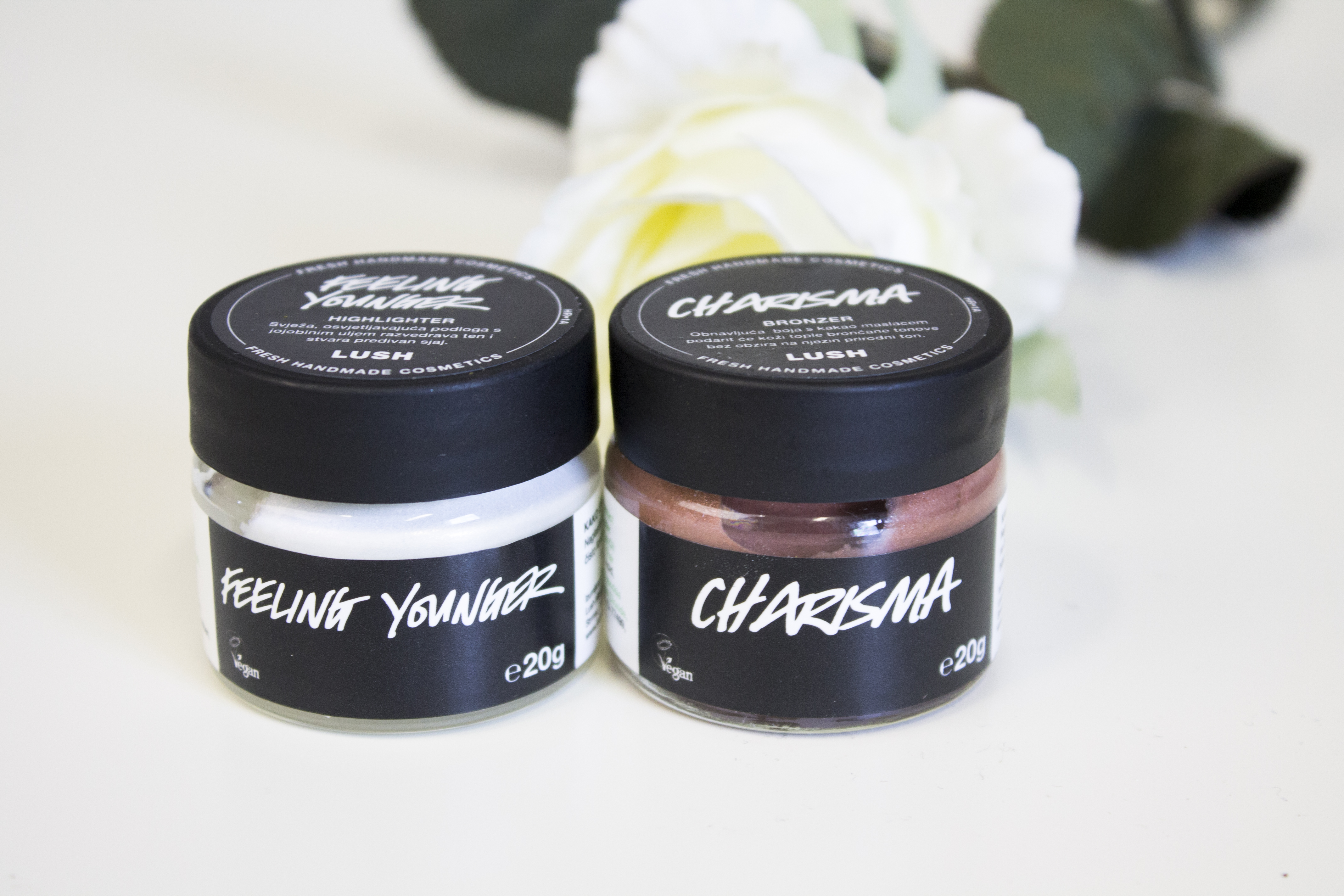 The decision to completely stop using the natural mica was not easy and Lush found itself in a moral dilemma. Rowena explains: "We only use small amounts of pigment in our line of make-up, and you can only buy pigments in large quantities, so we have a lot of stock. The decision was made to use the stock before we proclaim that we no longer use a natural mica to avoid throwing. Now, when we have the exact time to use pigments, we will share the rest with art studios. We must pay tribute to this material and people who dug it as an ointment. "
Gabbi adds: "Fortunately, we have now come to the stage when we can set a deadline, which is the beginning of 2018. Now that we have become aware of the possible problems, it is time to further research and learn about these things. In Lush, we like to visit our suppliers and work with them to solve the potential challenges we face. Unfortunately, at this point, the magnitude of this problem, combined with our relatively small purchasing power and with the advice not to visit without armed escorts, has resulted in feeling that we have no impact on improving the situation. That is why a decision was made to stop buying natural mica and switch to a synthetic alternative."