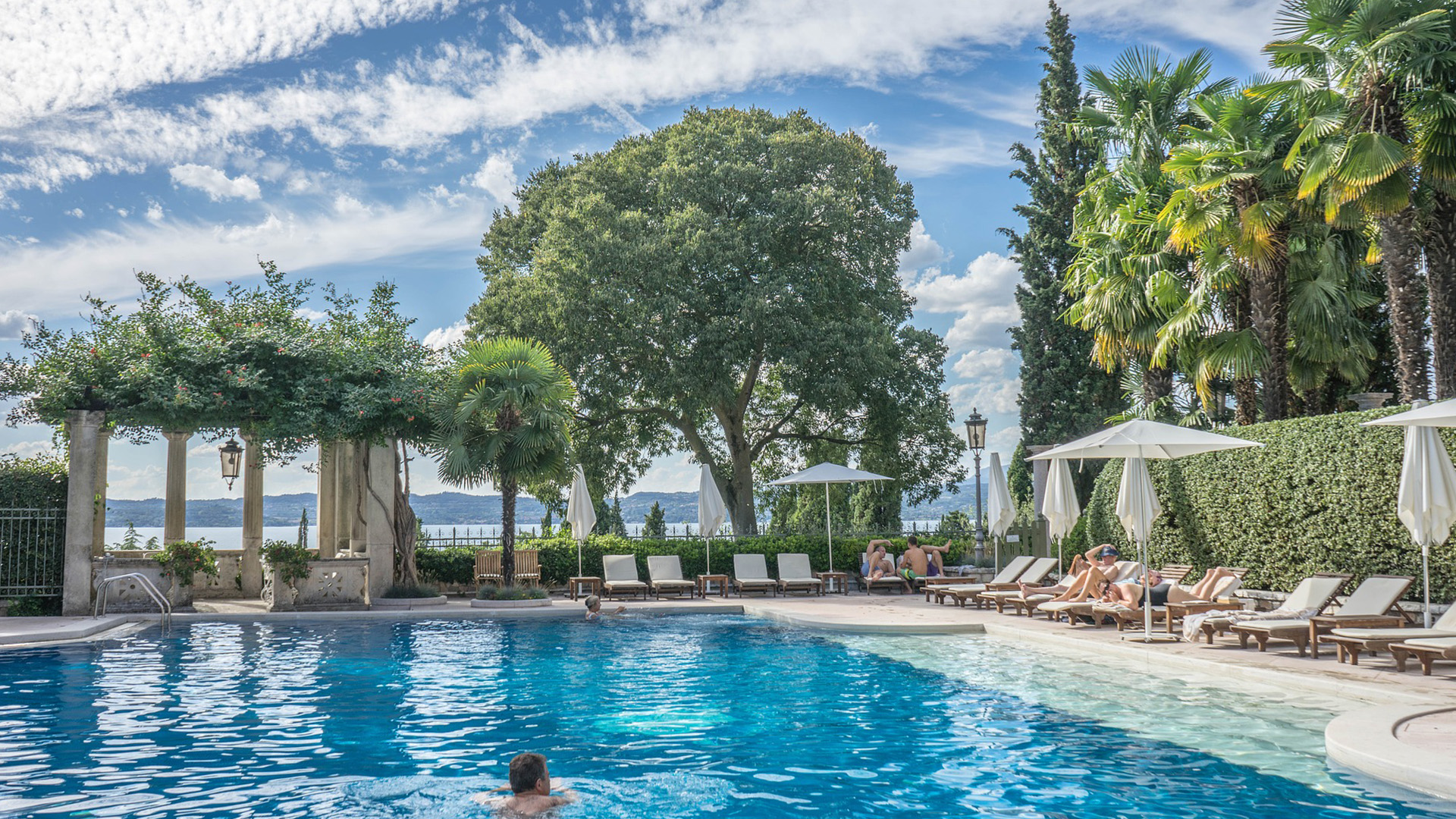 Croatian luxury villas that will leave you breathless
If you are about to spend the summer in full luxury, or you simply like to daydream, below you can see Croatian luxury villas that will leave you breathless.
Croatian luxury villas
The Croatian coast is full of luxurious villas, which, the happiest ones, can visit and enjoy them. Although there are a large number of such villas, we have chosen five of them from a known site Luxury Croatian Villas.
Villa Bellavista, Dubrovnik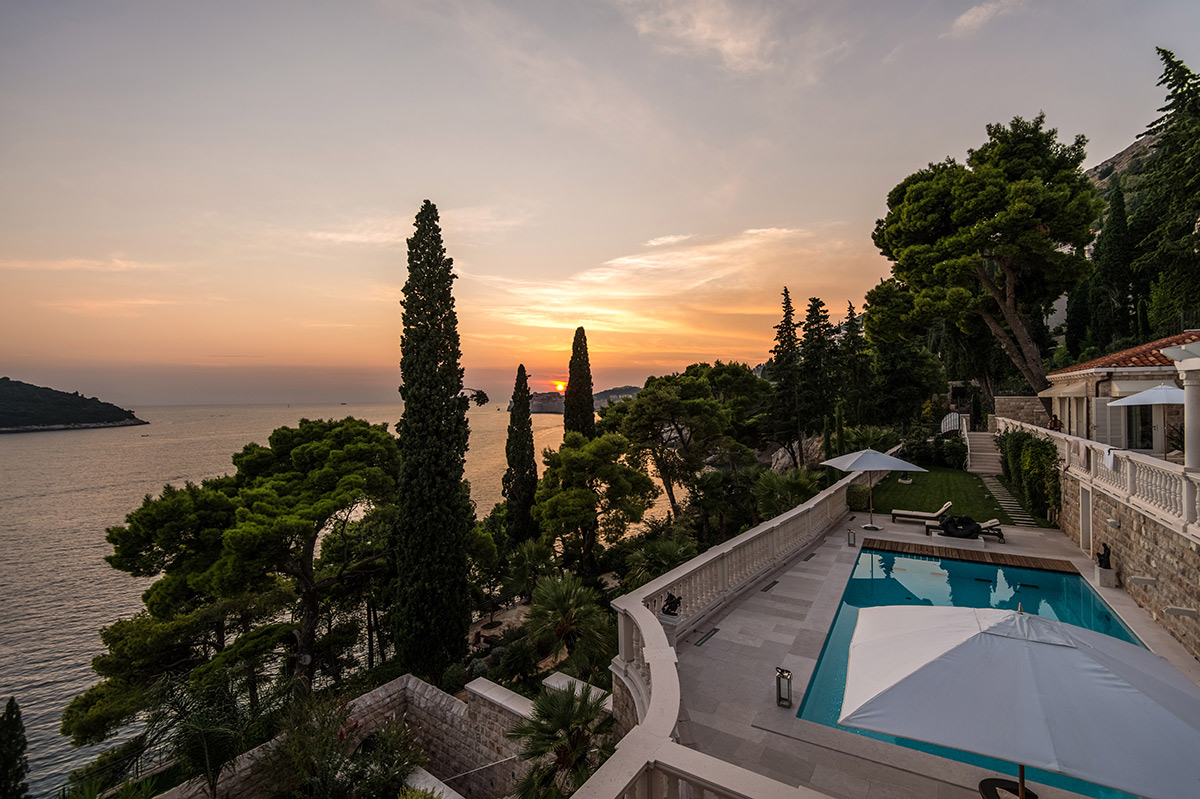 Villa Bellavista is situated among the cliffs of one of the most exclusive parts of the Dubrovnik region, providing endless and spectacular views of the sparkling waters of the Mediterranean Sea and the picturesque old town of Dubrovnik. This admirable property is located on a total area of 8000 square meters, surrounded by floral gardens, olive groves and pine forests. The main building has a large living room with a spacious dining room, a professional kitchen and five double rooms with a bathroom. More photos find here.
Villa Hortensia, Losinj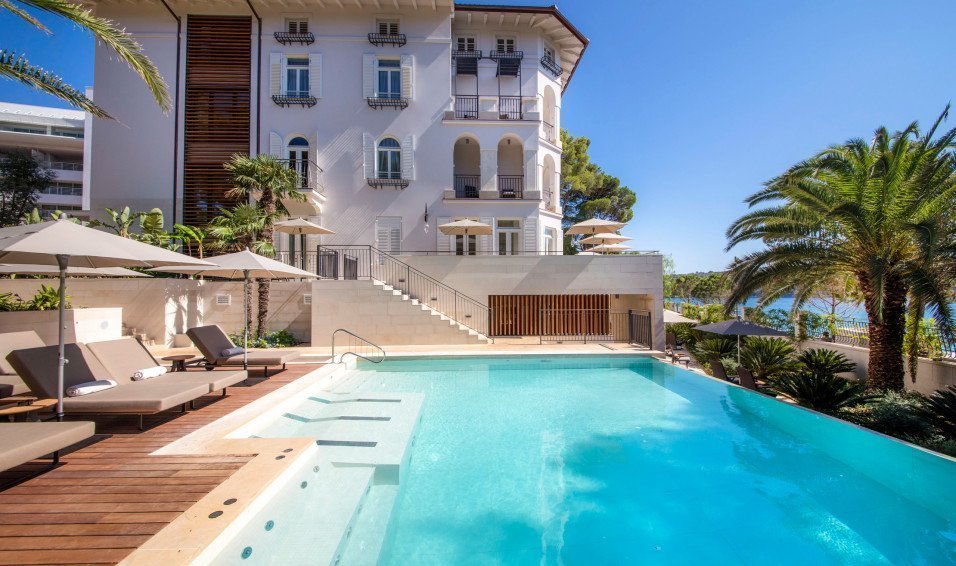 This beautiful villa is located in Lošinj bay Čikat, far known for its healing air and lush, fragrant vegetation. It has recently been completely decorated and equipped with the latest luxurious amenities and has become a member of the Small Luxury Hotels – Private Residences group. Everything is tailored to your desires. The villa surrounds a beautiful garden hidden from the view that has an outdoor pool with heated sea water and an outdoor massage area. Take advantage of the private beach located right in front of the villa so enjoy the sea and the sun. Read more here.
Villa Aura, Istra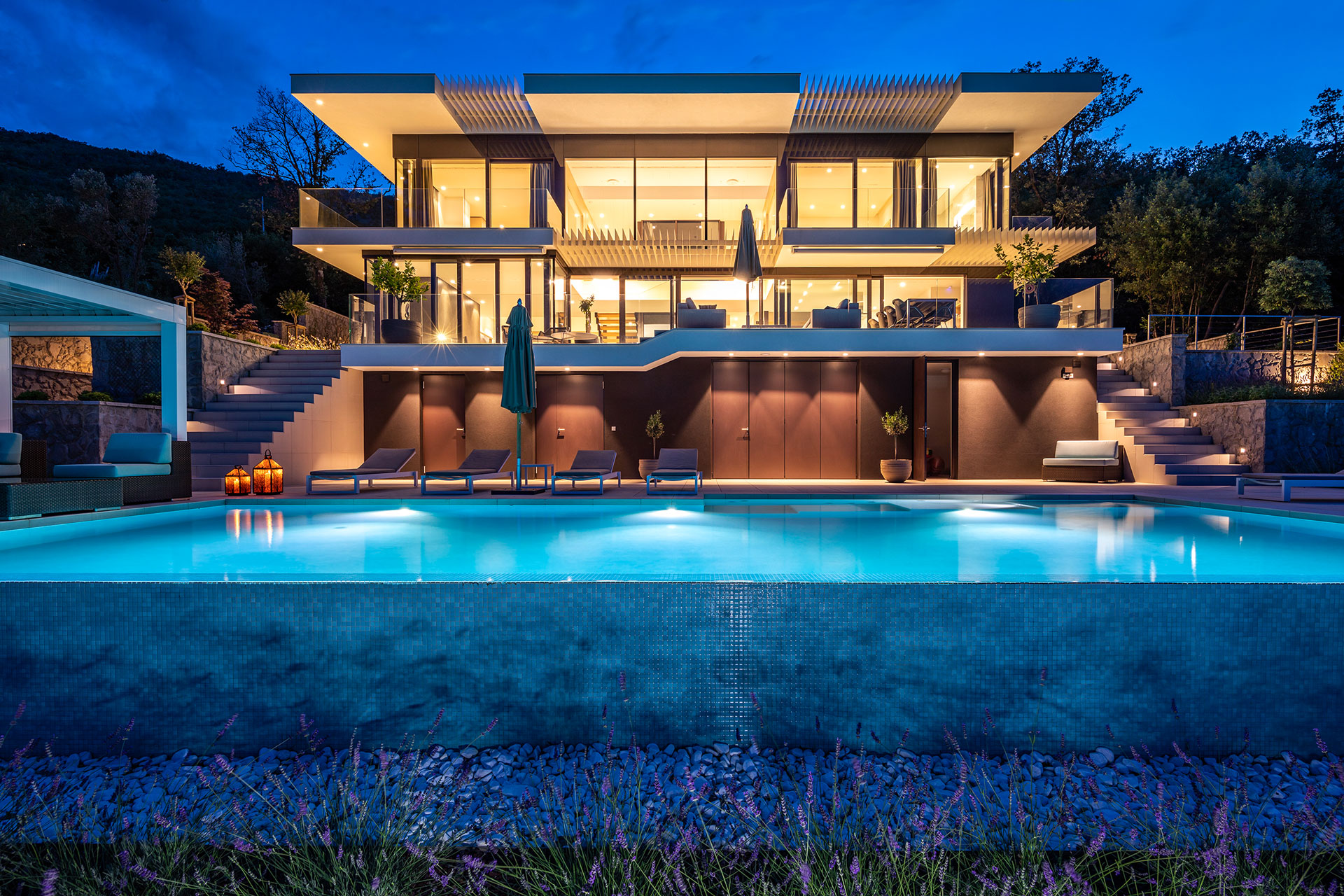 Exclusive luxury villa was built in 2017 and is located in one of the most beautiful places in Istria. Timeless and elegant architecture, high ceilings and glass fronts from floor to ceiling create extraordinary width with beautiful sea views. The villa has five double rooms, each with its own private bathroom. With its spacious living and dining room, the villa has up to ten rooms. Find more here.
Villa Akuna, Brac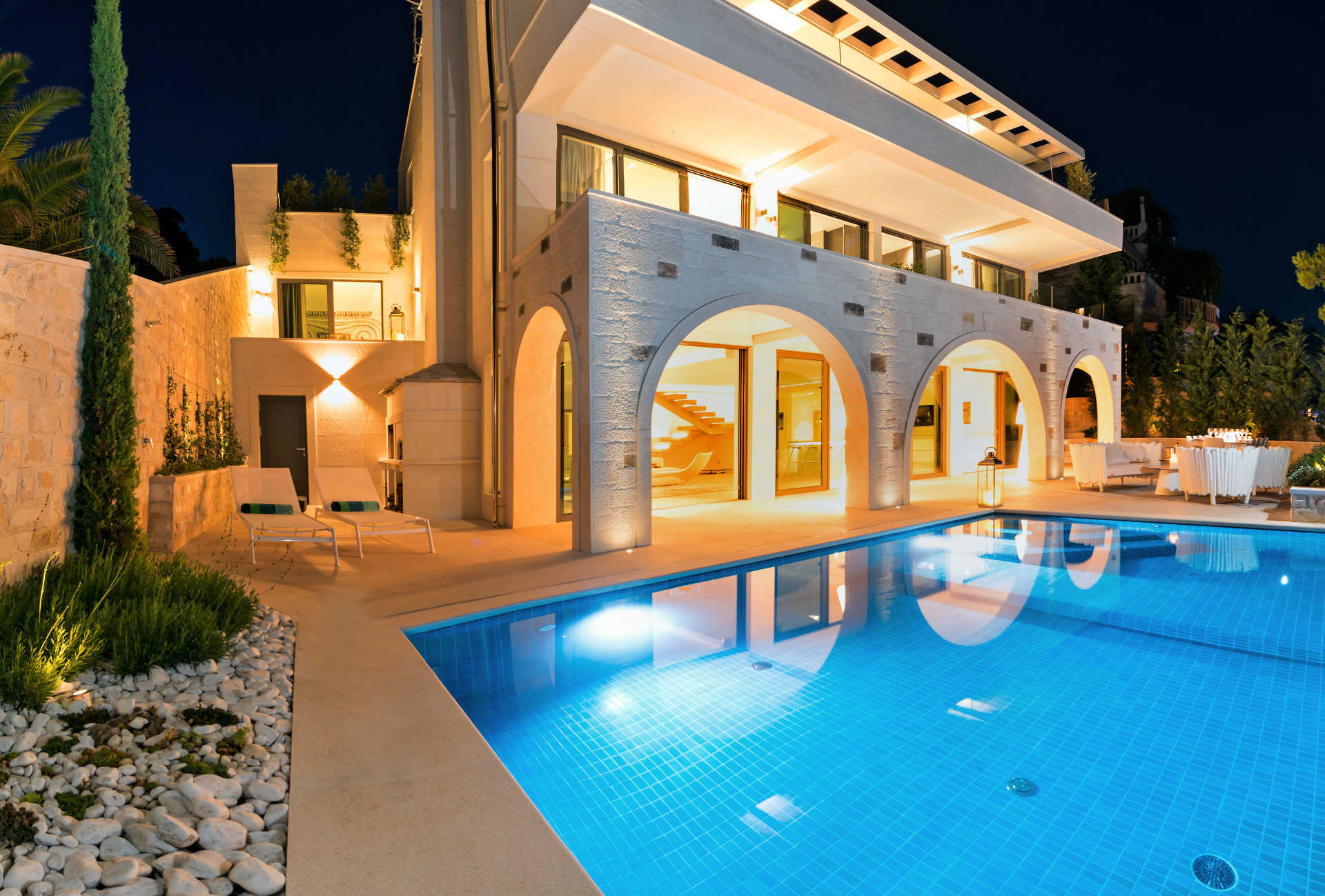 Villa Akuna has impressive 5 bedrooms, 7 bathrooms, and is built from Brac stone (the same stone as the American White House). During the winter of 2016 the villa is completed on a very high standard of luxury and is now one of the most desirable in the Adriatic because it enjoys a quiet bay with a national park and is very discreet but only a few minutes away to the local villages. Read more here.
Martinis Marchi, Solta

In the Martinis Marchi castle the comfort of guests is their priority. After all, there are only seven apartments in a castle of 1500 square meters! Every room here has its own story and history, as well as a breathtaking view. Every piece of furniture was carefully selected. Beds, wardrobes, tables and chairs are carefully selected in European cities such as London, Vienna, Venice, Paris, and then carefully restored as well as every detail of the castle itself. See more here.
Most beautiful croatian beaches – here.