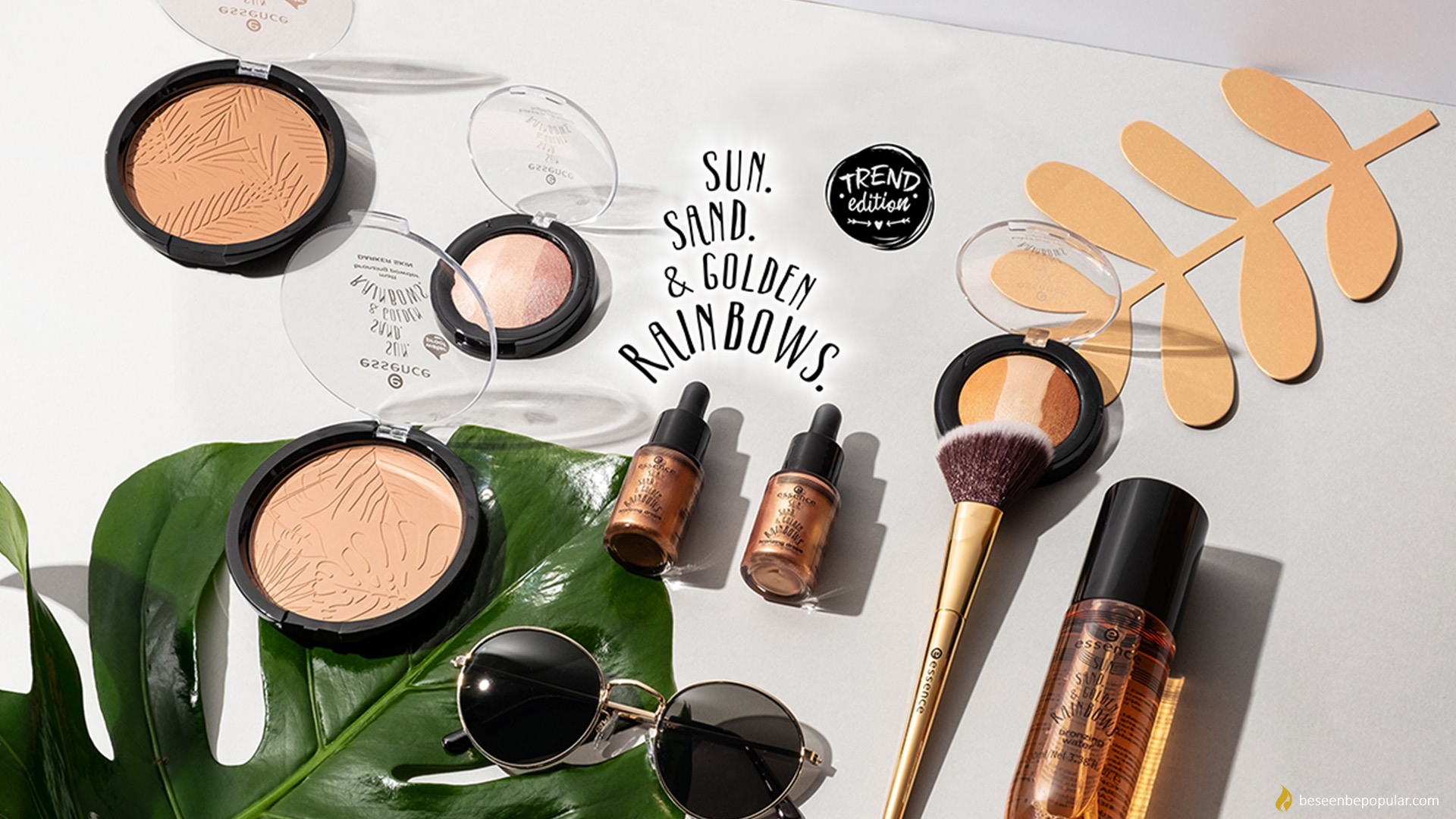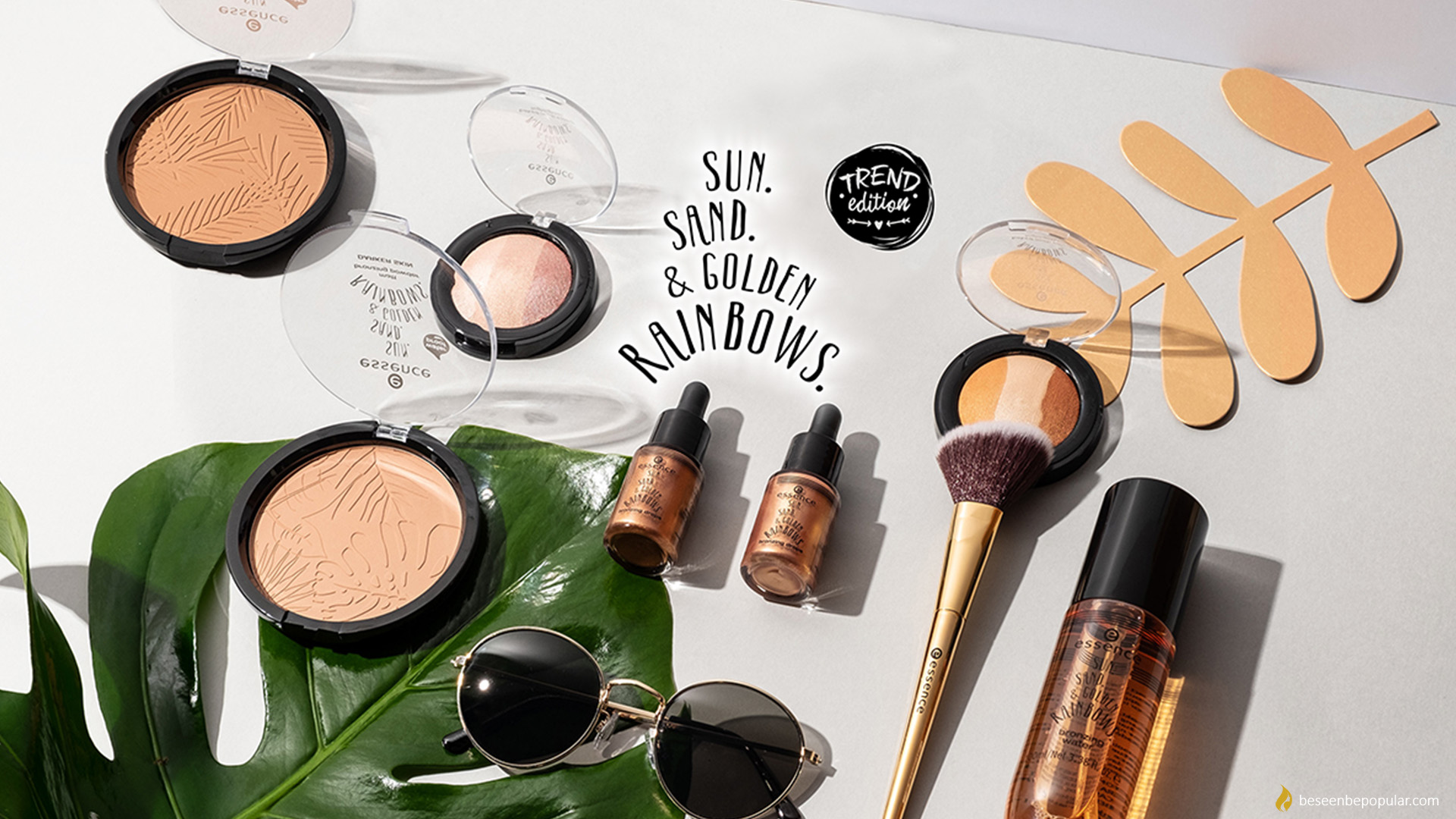 With new Essence bronze product the summer is still on
Warm rays of sun on your face, white sandy beach and golden light that promises unforgettable moments – during August you can still look forward to summer days and exciting nights. With the Essence bronze products of the trendy "sun. Sand. & Golden rainbows" collection, the feeling of beach and rest is still on. Beautiful glitter and glittery accents will make you look like a sun gave you a kiss.
Sun. Sand. & Golden Rainbows
Baked multi colour highlighter
Summer shine is coming! The baked multicolour highlighter comes in two shade versions that evoke a fresh, shimmery complexion – either individually or in combination. Gently cross with the brush over the highlighter and apply it to the nose, cheekbones, and under the eyebrow arch.
Bronzing water
Gently tanned skin instantly makes us fresher and healthier – the easiest way to achieve this is with a new bronze body mist: a sun spray gives you a pleasant fresh feeling and enhances your complexion with every application – without UV radiation.
Bronzing drops
For sun-loving skin. With two shades, the liquid bronzer in modern dropper packaging provides metallic glitter or sun accents. Apply one drop to the area you want to accentuate or apply a few drops all over your face and gently mix with your fingers to achieve the ultimate shine.
Face brush
Perfect for bronzer, blush and matte powder. The ultra soft brush is especially suited for applying powder textures while the sloping tip ensures easy and precise application to desired skin areas – and sun lovers will also enjoy the golden design.

Matt bronzing waterproof powder
Let's go to the beach! The waterproof bronzer evokes the natural color of face and decolletage, and thanks to its jumbo size it has an extremely high yield. There are two different shades for lighter and darker skin types. Now nothing can stand in the way of a relaxing day at the beach – whether you are in the water or on a deck chair!