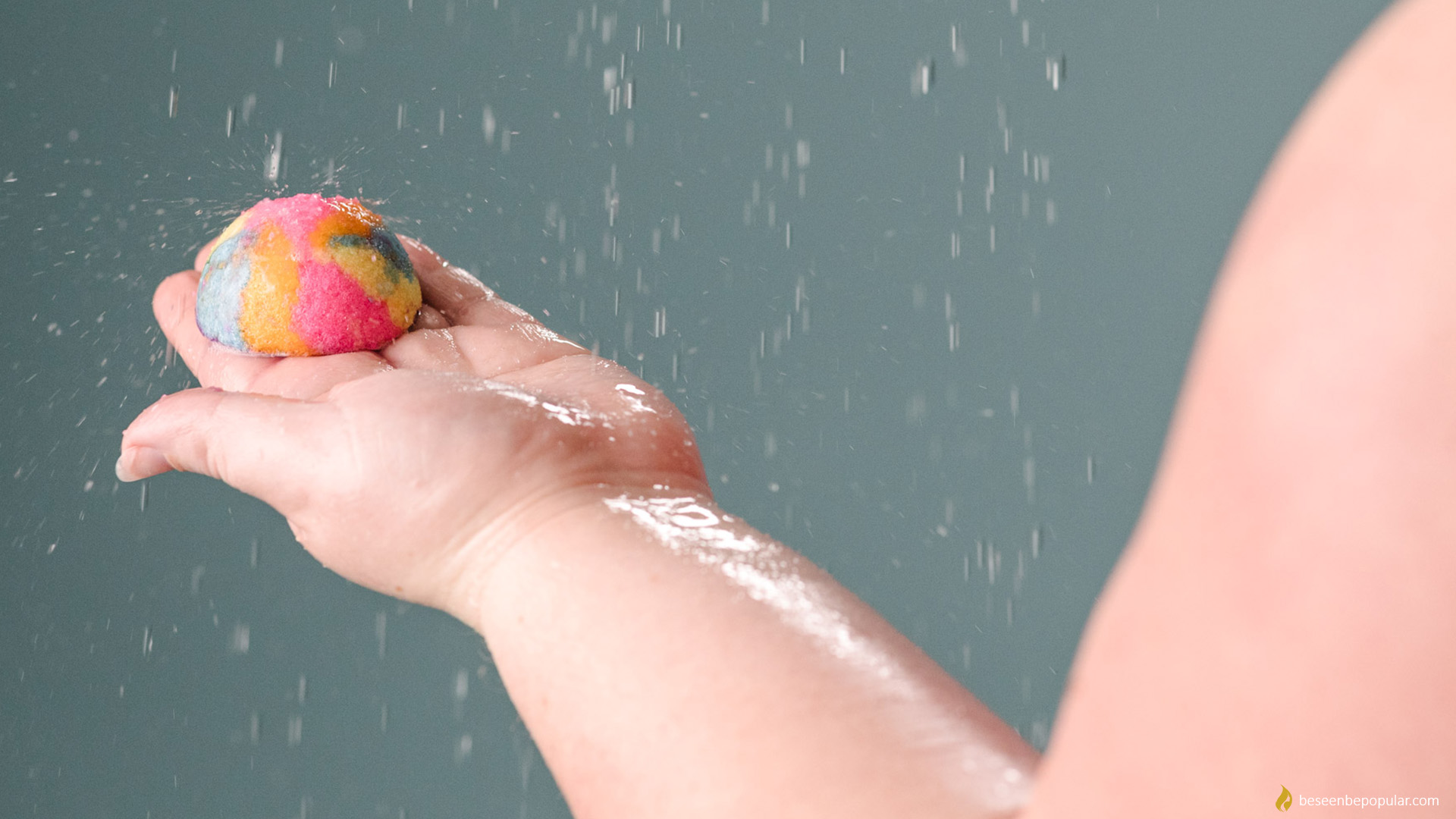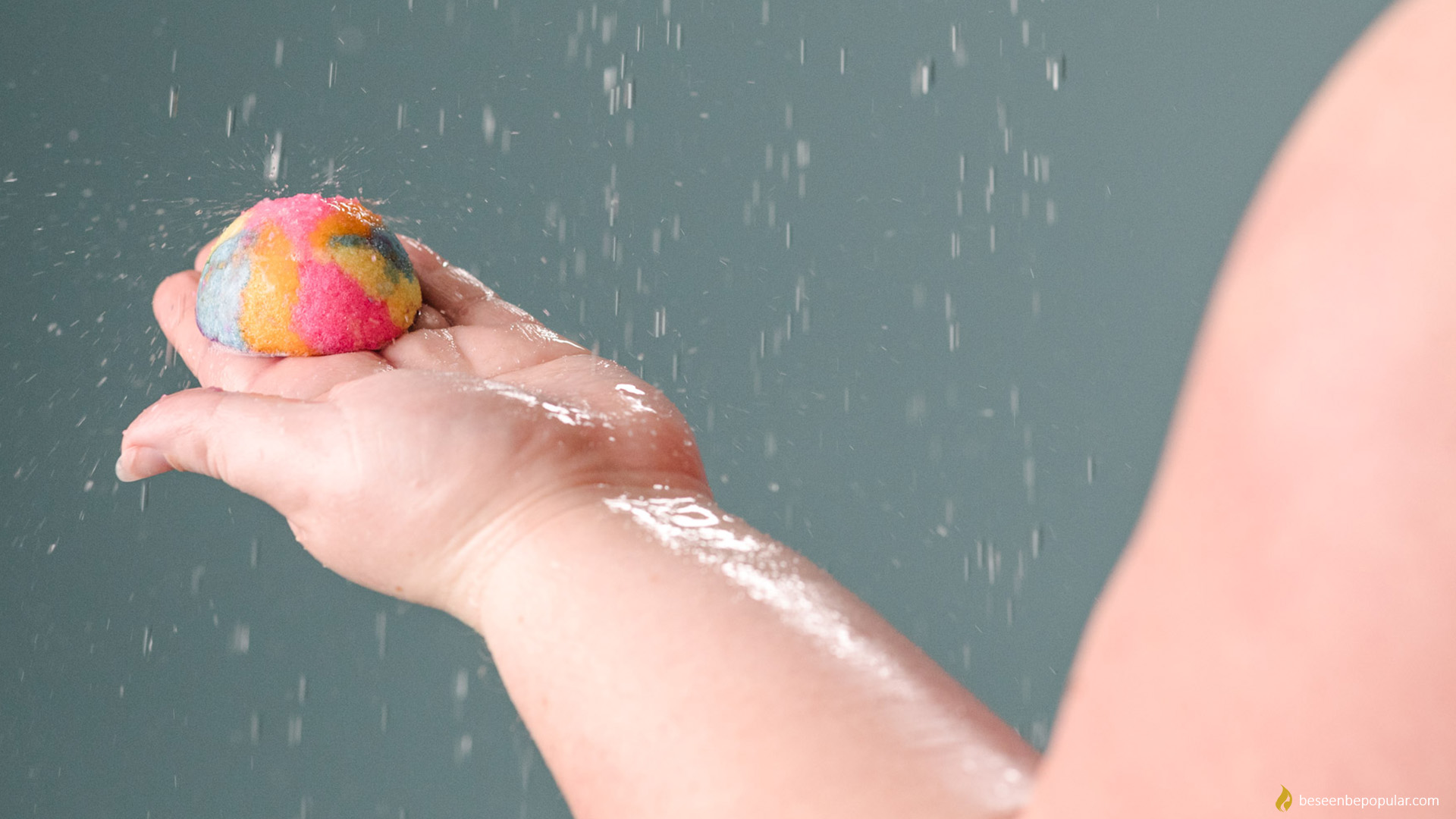 Say no to plastic with new Lush shower products
Lush launches products online and in stores that will intrigue the senses, provide many benefits, and refresh every shower routine. New exciting products are completely bare, for those who joined in July without plastic (#PlasticFreeJuly).
From naked shower gel to soaps, scrubs and more, the new product collection highlights different alternatives to make each shower a unique experience, in a luxurious yet fun combination that will always encourage conscientious consumption. Made from luxurious ingredients, the new products aim to please everyone. They contribute to reducing stress, relaxation and a sense of enjoyment during each shower.
New Lush Shower Products
AMERICAN CREAM
Shower gel without packaging
If you want sensationally soft skin from all of your heart, this packaging gel is the one you are looking for. You will go crazy for it and stay true to it, because the sweet vanilla absolute and the warming benzoic resin enchant the senses with each new shower.
AMERICAN CREAM
Cold pressed hair conditioner without packaging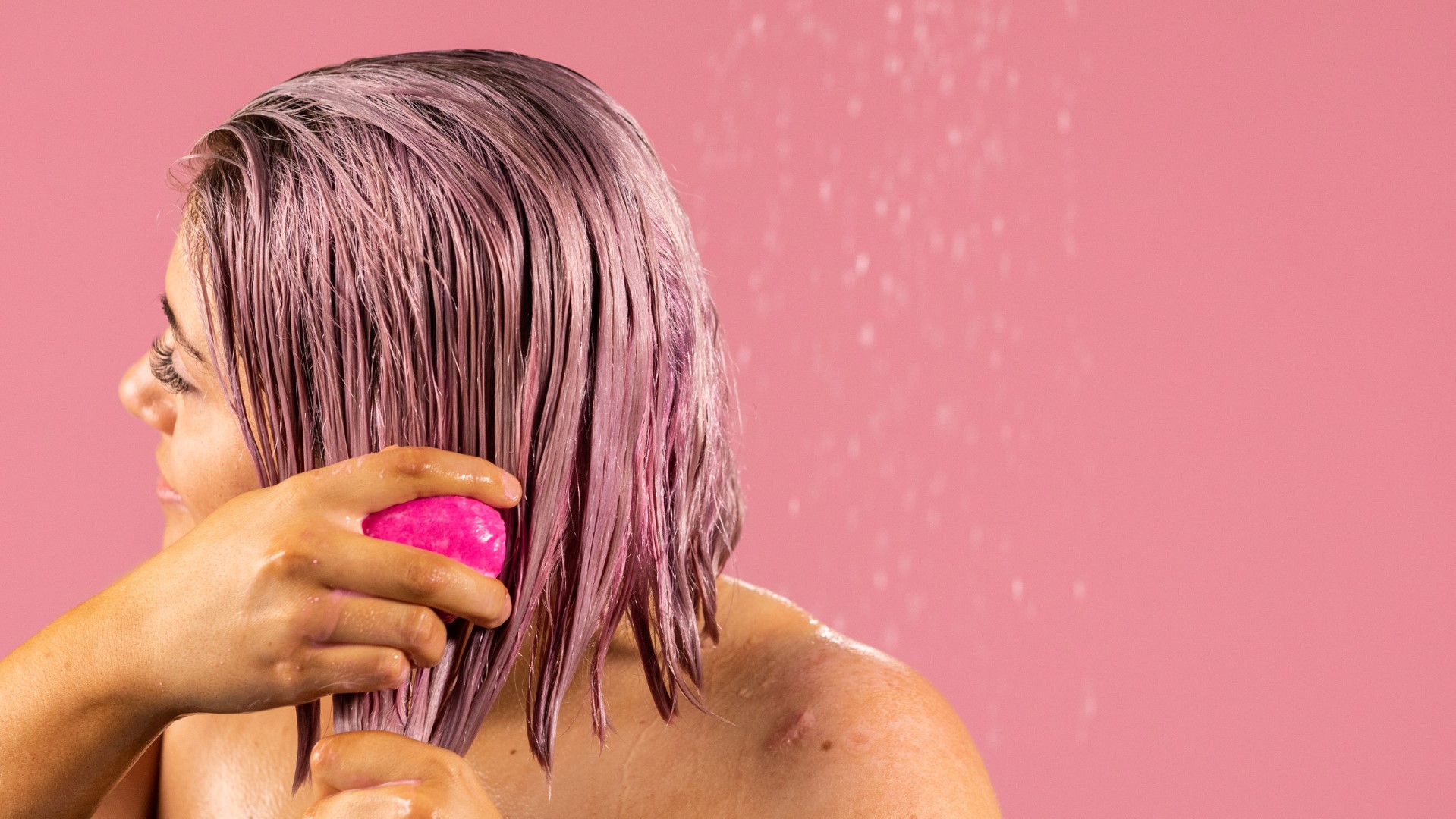 Lush most popular liquid regenerator has just been redesigned to be perfect for travel and we hope you will be delighted that you can enjoy it without packaging now. Cold-pressed American Cream Conditioner contains fresh strawberry and orange juice that gives the hair shine and softness, while agave syrup helps keep moisture in the long run. It still has the distinctive smell of milkshake, sweet notes of vanilla, sage and lavender that will linger in your hair long after you rinse. After shampooing, melt a little conditioner between wet hands to create a moisturizer, and if you want more moisture, go straight to wet hair and massage before rinsing with water. The hair will soften and become supple and shine with a healthy glow.
MINAMISOMA
Shower oil
The small Japanese city of Minamisoma, was hit by the 2011 Tohoku earthquake. Most residents were evacuated, and five years later in 2016, they were allowed to return to their city. At the site of the destroyed rice fields, they began to plant rapeseed. Rapeseed oil removes cesium from the soil, and the seeds are processed to produce oil without radiation and safe to use. We use Fukushima rapeseed oil in this shower oil as it helps to soften and moisturize the skin. Yuzu juice and bergamot and incense oils provide a warm citrus scent, while the cinnamon powder obtained from roasted soybean seeds leaves a sweet scent on the skin.
COCO LOCO
Shower oil
Go crazy for coconut! This luxury softening shower oil is just what you need when you want to escape from the chaotic world and take a moment for yourself. Clean and soften the skin with moisturizing coconut oil and flour obtained from regeneration and conservation projects from Indonesia. With the tropical trio of Brazilian orange oil, coconut cream and lemongrass oil, you will feel sunny and cheerful in an instant (your appetite for piña colada might open up!). Did we mention this product is full of coconut?
ARGAN DRAGON
Shower oil
Superfood is not only reserved for smoothies and disappointing salads. This fantastic fruit shower oil is full of beetroot juice, pie powder and poppy seeds, as well as argan oil that we get from the heart of Morocco, where it provides a steady income to local communities. It cleanses, exfoliates and softens the skin in the shower which is really fantastic! We also inserted ylang ylang oil, bitter almond oil and benzoic resin inside to capture the sweet smell of marzipan cookies.
COMFORT ZONE
Shower bomb
Although you do take a shower, you do not have to give up the necessary hug of a comforting berry scent. Wrap it with foam and let the feeling of cozy nostalgia smell of the black currant absolute. Bargamot oil provides serenity as cypress oil soothes its woody notes. These shower bombs are made from seaweed and potato starch because they soothe the skin and leave it nourished and silky to the touch. From the bomb comes chia seeds that will make a softening gel when in contact with water.
EASY PEELER
Body scrub without packaging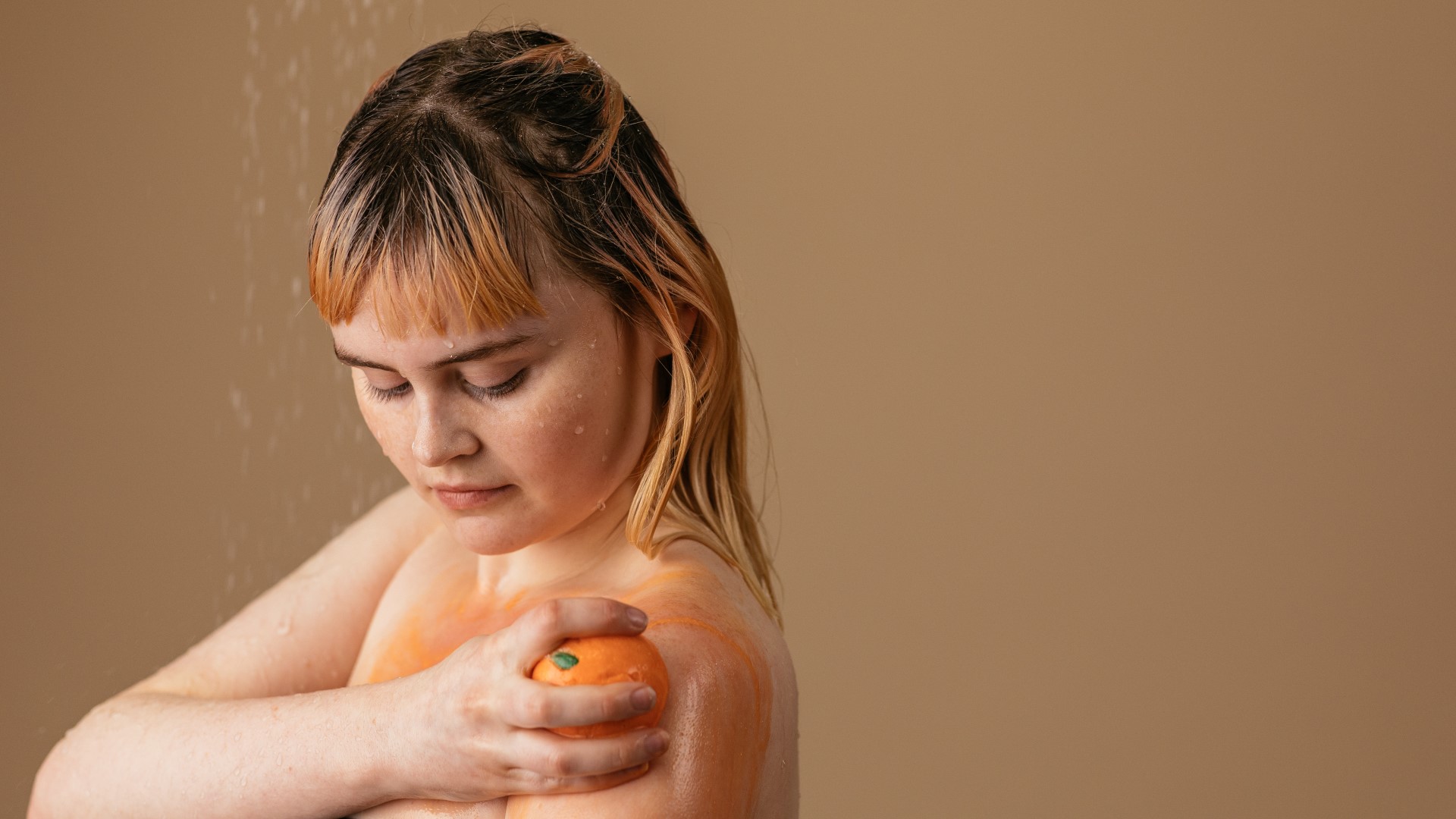 This eye-catching scrub contains a blend of brightening citruses, natural exfoliators and beautiful butter mixed in one fantastic, non-packaging scrub. Cross it with wet skin in the shower and discover the power of Vitamin C bursting from it! A cheerful trio made of succulent mandarin, bergamot and tangerine succulent oil is squeezed out of crisp fruit and is perfect for lifting your spirits. Also, it will provide a beautifully toned and fresh feeling on the skin. Granulated sugar, because of its texture, smooths the skin perfectly. To keep your skin soft like silk, cocoa and shea butter will give your skin hydration and make sure you get clear and beautiful skin out of the shower. We also put some apricot seed oil, mango butter and orange peel wax inside as they will protect the skin and you will feel comfortable in it.
AURORA BOREALIS
Body scrub without packaging
For skin that shines like polar light, smoothed with enzymatic pineapple and cheesy Sicilian lemon oil.
GOOD DAY SUNSHINE
Soap
This soap is like a dowry to the Mayan god of the sun, it is packed with bright citrus scents, and the thick crown of a bath bomb powder on first contact with water creates an effervescent foam. The organic aquafabe base of chickpeas is complemented by notes of serene lemon myrtle, lime and serene neroli for the perfect mood. Chia seeds gently smooth the skin and leave it soft.
POPPY
Soap
Imagine a sunny meadow and red poppy petals for as long as your eyes go. The sun warms your face as you walk, the insects gently humming around you, dancing from flower to flower. The sweet scent lingers on the skin for a long time before being blown away by the refreshing breeze of bergamot. Walk through the meadow with each new shower and charge the batteries.
SLEEPY
Soap
When you're feeling soggy, hover over to the dream world on this lavender cloud. The oat milk base creates a gentle creamy foam while the kaolin clay cleanses and smoothes the skin. Sleepy soap is a sedative blend of lavender and tonka. The enchanting ylang ylang oil brightens the spirit and reduces anxiety, toning the skin and helping you relax after a hard day. Each soap is manually cast, which means that each marble cloud is unique.
MICHELLE MA BELLE
Soap
Engraved like an Aztec monolith hidden deep in the jungle, this decadently creamy gold soap reveals a whole new world of soap that you haven't explored so far. The glittering powder layer of the shower bomb is imprinted on the maze's design on the surface of the soap, like sand covering a long-lost trail. But don't blow it away like dust from the old map, rather enjoy the noise it creates in contact with the water, revealing the secrets of the engraved paths. This is a treasure trove of rich and sweet aroma of vanilla and butterscotch cream. Gold clay mixes with pieces of white clay from the Amazon, both of which are full of minerals and nutrients that will cleanse the skin, gently smooth and make it feel renewed and soft to the touch. Soap oil contains castor oil, cocoa butter and coconut oil that create a creamy foam that will make your hands, and everything else, able to turn everything they touch into gold.