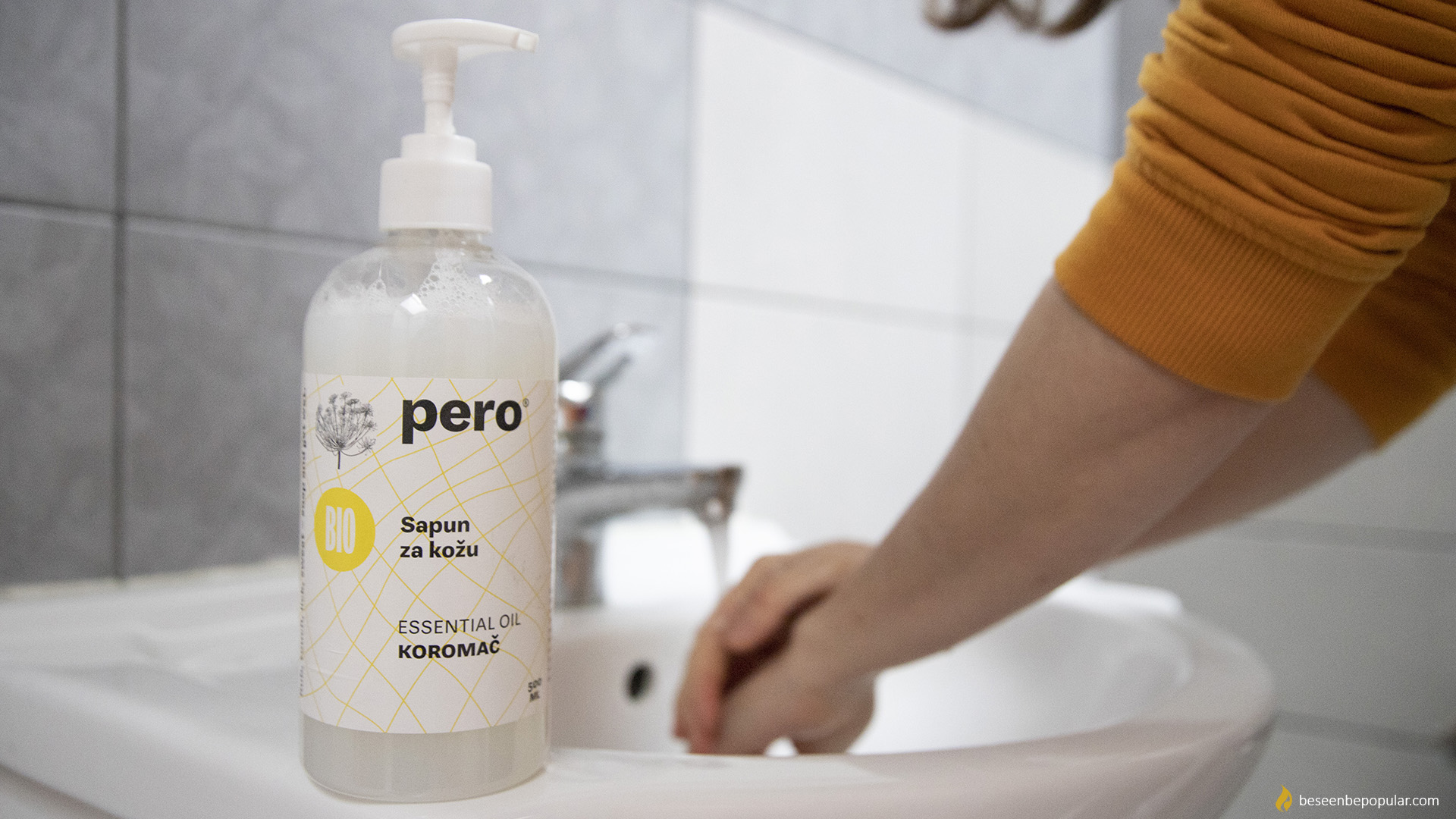 Pero – care soap for the most demanding skin
Pero is a natural soap for the hands and body intended for the care of the most demanding skin. The most demanding skin is that the skin is sensitive to external factors, certain ingredients used in various preparations and suffers from allergies. My skin is dry and needs gentle care that will moisturize it. I do not like the feeling of weight on the skin and the unpleasant tightness.
Sunce snaga prirode (Sun the power of nature) is the site where I found Pero skin soap. At first it looked like a typical soap, and at the second I realized that it was a gentle product created for the most demanding skin.
About Pero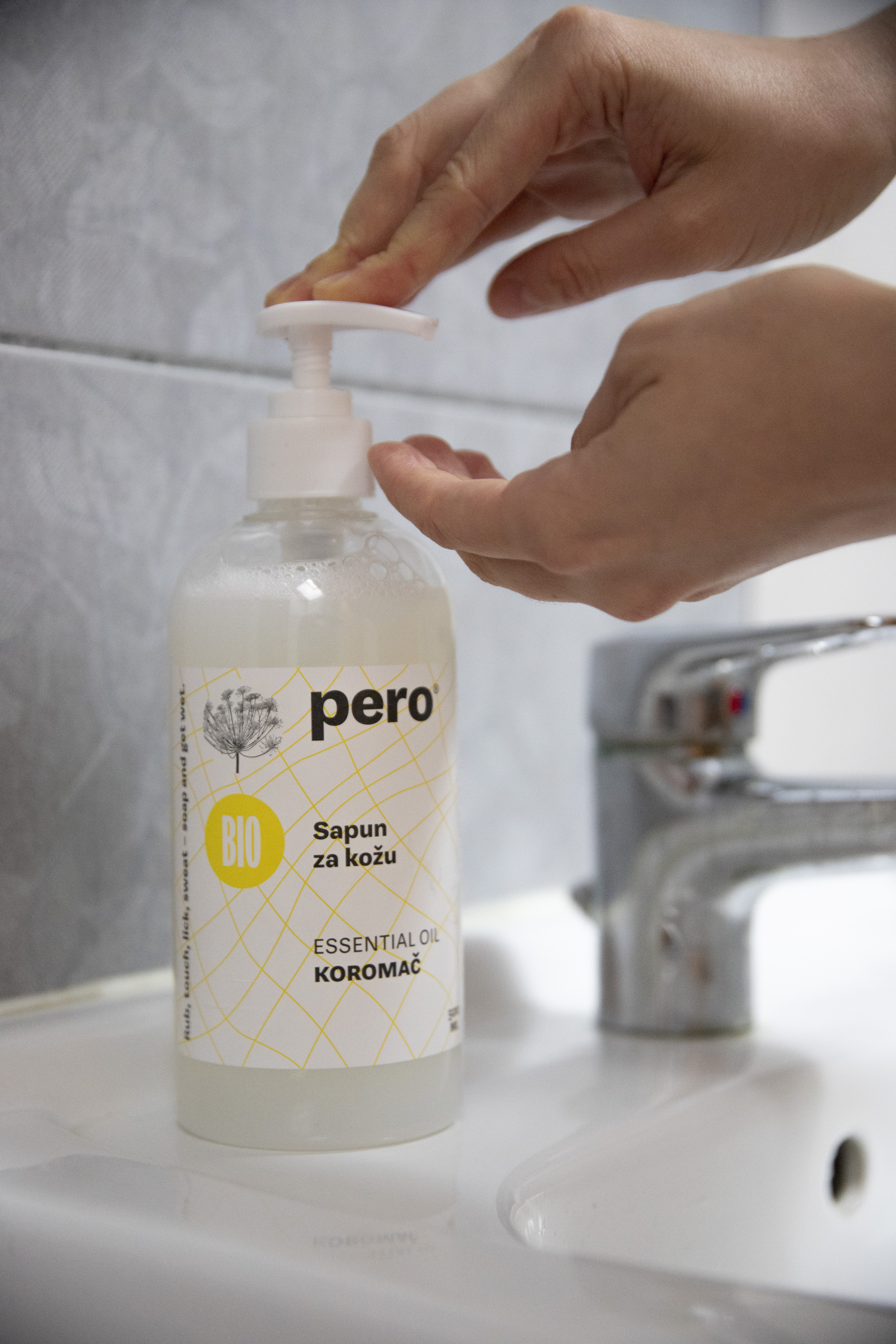 Pero is a natural hand and body soap. It will pamper even the toughest skin. Nourishing glycerin formula, cleanses the skin from head to toe without drying out. The pH value of 5.5 favors dry, sensitive and skin with dermatitis, making it silky soft. Soothing fennel essential oil acts as a natural antiseptic, protects the gut microbiome and leaves it sweet to soak. One full body soap, the ideal roommate of every tap and shower – in the kitchen, bathroom, terrace, camping or barge. No SLS, parabens, artificial scents, colors and preservatives. Feel good in your skin.
Product texture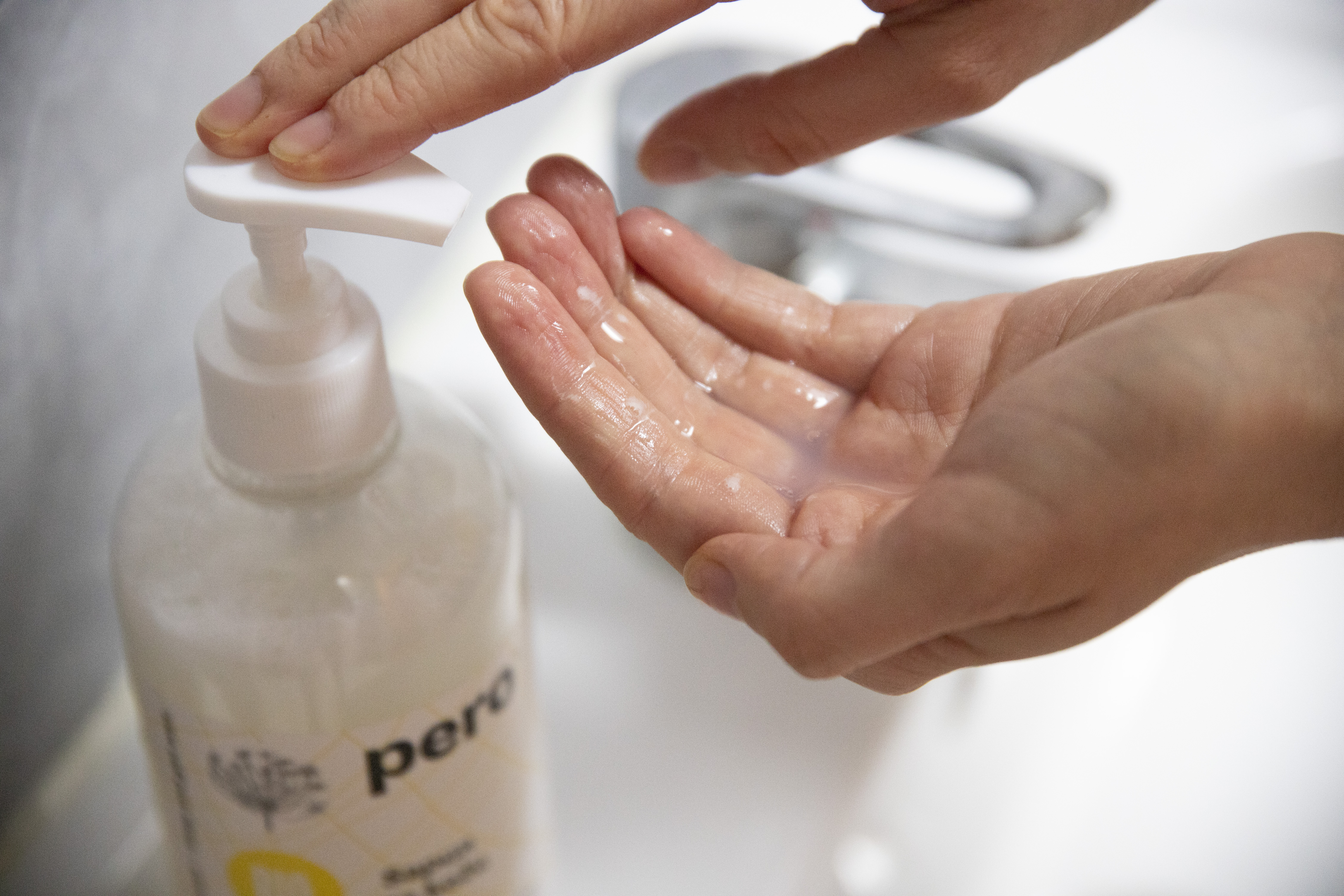 The product is very liquid and does not have the typical density of soap. It is milky in color and it does not foam. For a shower, two to three thrusts of the product are sufficient through the pump. Since the product does not foam you will have the impression that you have not put enough, do not be fooled because the product is rare and feels like water.The product is not typical but it very well covers all areas of skin covered with impurities. It is easy to rinse and leaves a pleasant aroma of essential oils after rinsing.
Product composition
Water, glycerin, coconut glucoside, potassium cocoate, citric acid, xanthan gum, fennel essential oil.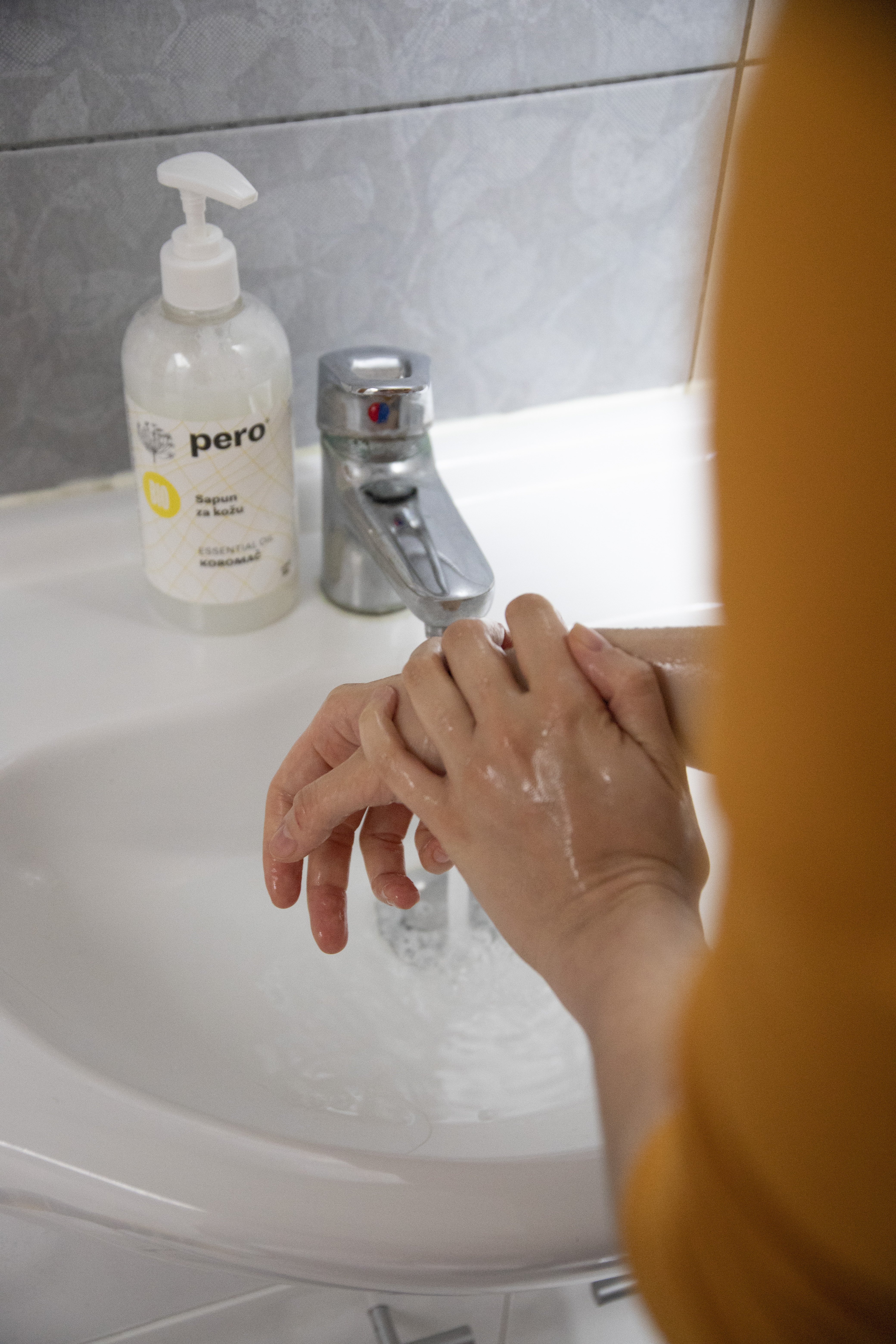 How does this product helped me?
I started using the Pero soap after I noticed that my body skin was extremely dry and certainly the preparations I had used before didn't contribute. I immediately liked the smell of fennel, which is neutral and refreshing. Since I have problems with sweating, I used this soap primarily in the armpits, under the breasts and on the feet. I have been using soap for about a month now. What I noticed was that my skin was no longer very dry. Sweating is still a big problem for me, but with this soap I managed to cover up an unpleasant odor.
Would I recommend this soap?
Definitely yes! Its price is very realistic and reasonable. The amount is 500 ml, which means that you do not have to save, you can use soap all over your body. If you are afraid to use most shower products because you have sensitive skin then this is a very affordable yet effective solution.
How to get soap?
You can order soap on the Sunce snaga prirode page – HERE. They delivered it to your address for the next couple of days. The price of 500 ml soap is 37 kuna (5,5$).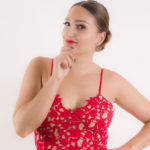 Author: Dunja Mutavdzija, BSBP