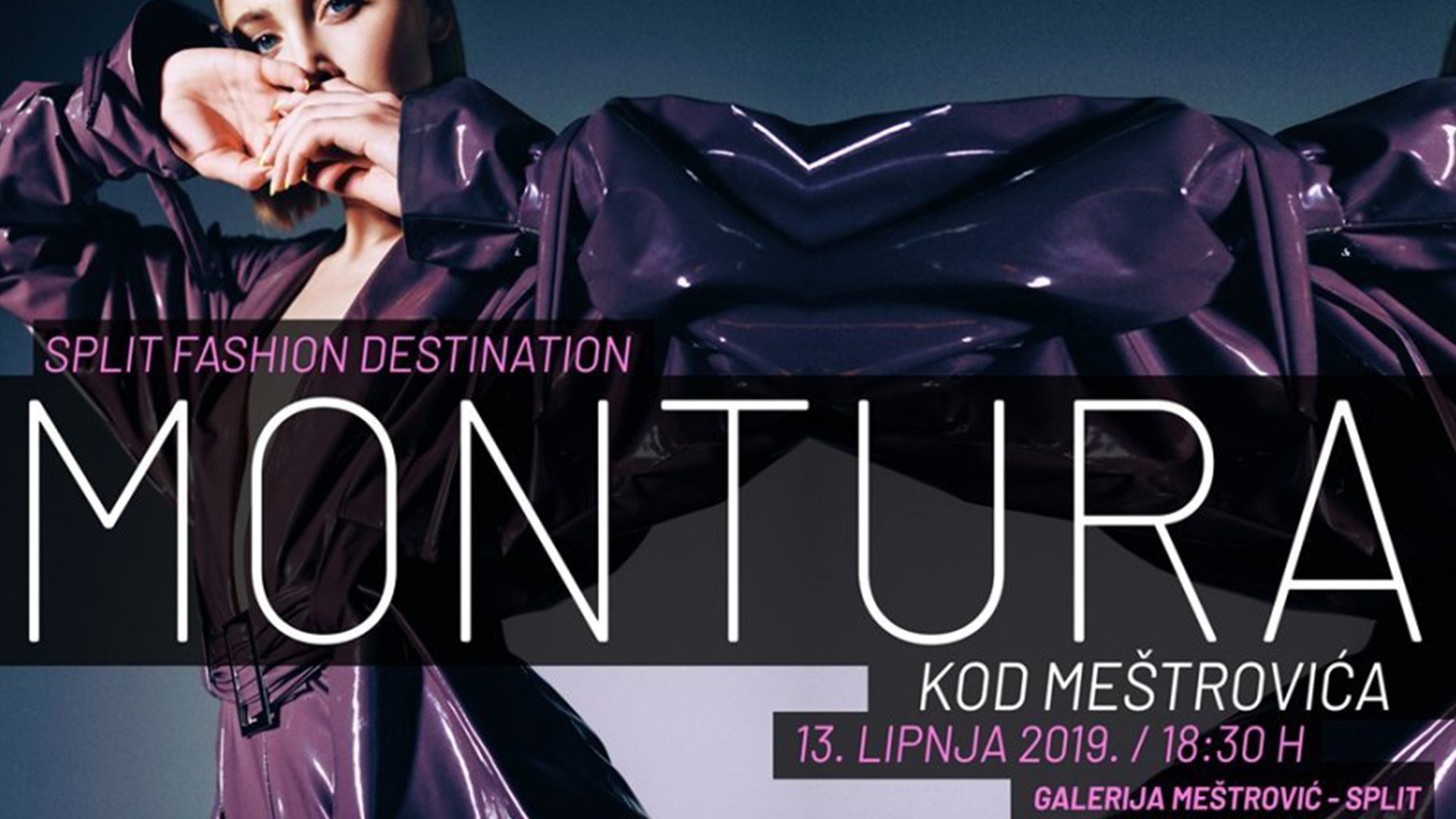 Montura 2019 – Split Fashion Destination is just around the corner
There are few days left to the most important fashion event in Split – on Thursday, June 13, 2019 in the Garden of the Meštrović Gallery, MONTURA 2019 – SPLIT FASHION DESTINATION will be held.
The famous Split garden of the Meštrović Gallery will be hosting a pile of fashion names this year and guests will arrive from all over Croatia.
Split Fashion Destination
This year her creations will present some of the most prominent designers and fashion brands such as the two Elfs, Sisters Boudoir, Identity by Igor Djuga, Callegari, Arileo, Ana Kujundžić, Bubabu by Gorana Milaković, Lokomotiva by Lana Puljic, Delight by Ivan Friščić, Martina Herak, Crafts School Split, No7 by Šime Kovačević, Ivana Cvrlje and Etno Mot. For the beautiful hairstyles, the Keune Academy – Hair Service will take care of, and faces of the model and makeup will be in charge of the Callegari team.
The Montura 2019 is the largest fashion event in Split, and was booked on June 13, Thursday at 6.30 pm.
The first Montura, which was held nineteen years ago in Diocletian's palace back in 2000, has maintained its continuity and success until today.
The interest to appear on Monturi is increasing every year, as evidenced by the figures and the enthusiasm of the audience from season to season.
See you in Split!
Source: Promo text