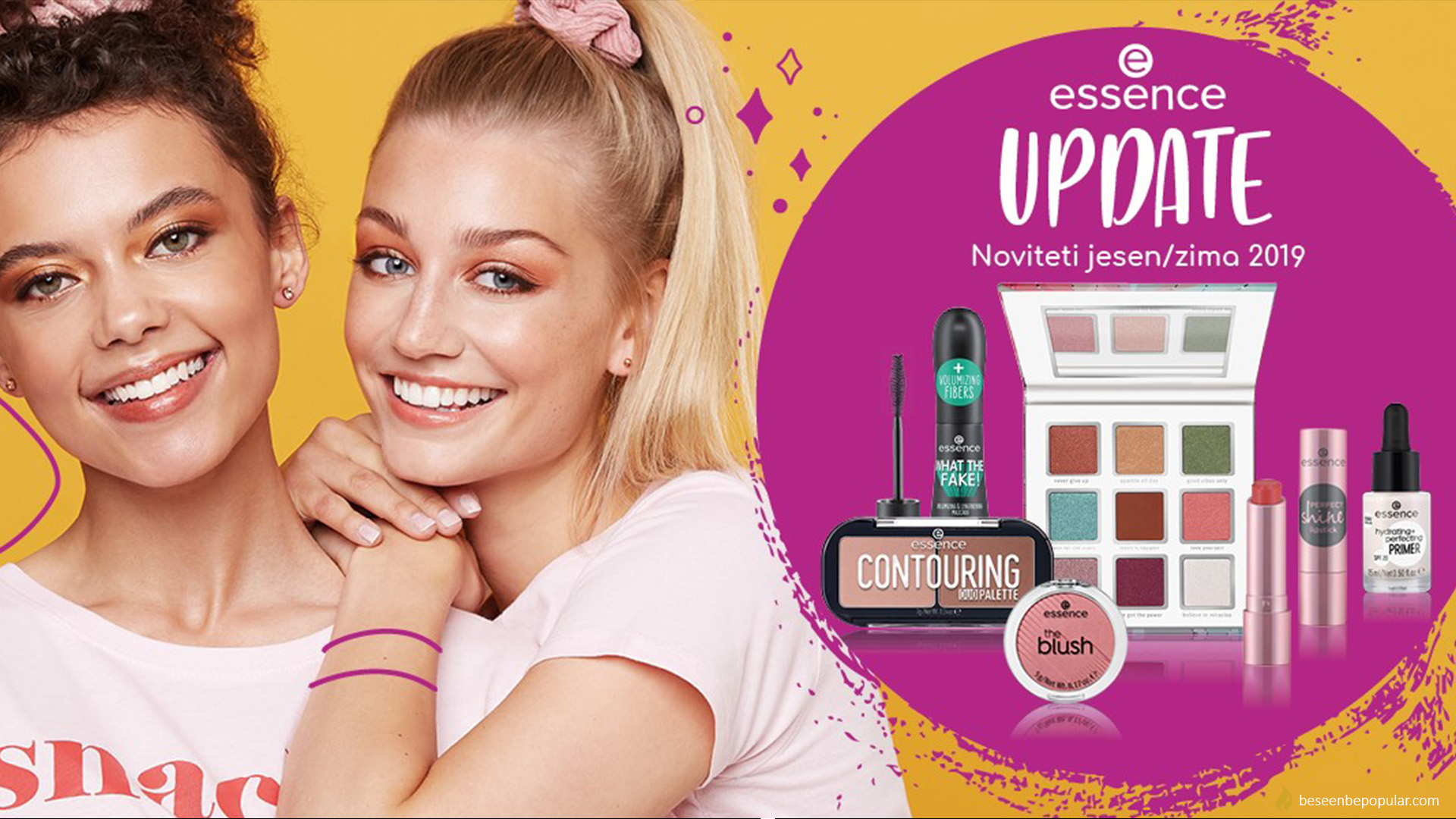 Essence irresistible beauty innovations
Whether it's a radiant and flawless complexion, shimmering eye makeup, fascinating wow lashes, or super pretty lips – the new essence of the Fall / Winter 2019 season ensures unlimited looks.

Crystal Power, for example, contains products inspired by sparkling crystals and gems that bring a positive vibe to their beauty collection, colors, textures and beautiful packaging. From powders and glittery highlighter products to a variety of eye and lip products, the novelties feature everything that passionate makeup lovers could ever want.
New Fall / Winter Novelties
There are a lot of novelties, and these are some that would stand out to us:
Crystal power eyeshadow palette
The eyeshadow palette brings good vibes to your daily life and lets your eyes shine like crystals. The highly pigmented colors of the palette consist of eight glitter and one matte shade. The soft texture is easily applied with a brush or finger and is easy to mix. Whether they are rose gold, green-blue or iridescent white – eyeshadows will surely make your eyes sparkle.
Crystal power palette of blush and highlighter
Shine like crystal! The vegan palette combines blush and highlighter to create a look that is no less radiant than crystal. Two glittering, powdery blushes in berry hues and apricots give the face a fresh look, while the powdery highlighter gives it a soft glow. The creamy highlighter adds extraordinary highlights – it can be applied alone, over or under makeup or as a topper over blush.
WHAT THE FAKE! mascara
Welcome to the family! "I need a miracle! Voluminous & strengthening mascara" has already become a name for itself in the standard range, and now a new family member has arrived. "WHAT THE FAKE!" Mascara reaches all lashes in just two strokes thanks to an almond-shaped ergonomic brush. The special nylon fibers give the lashes an amazing length and expressive volume.
Perfect shine lipstick
Extremely pigmented, yet comfortable to wear and nourishing – this lipstick is really versatile. Thanks to its creamy-soft texture, it is easy to apply and leaves a great glow. Rich ingredients like Vitamin E and Shea butter nourish your lips. Pink metallic packaging also gives it a visual appeal.
Hydrating + perfecting primer
This example is the perfect base for long lasting and flawless make-up. SPF 20 protects the skin from UV rays, while the vitamin complex moisturizes and nourishes. At the same time, the pores are visibly filled and the skin is optimally primed for powder. Thanks to the practical application of the drop, the glass bottle primer can be easily applied in the perfect dose with a pipette. The lightweight texture ensures comfortable wear on the skin.