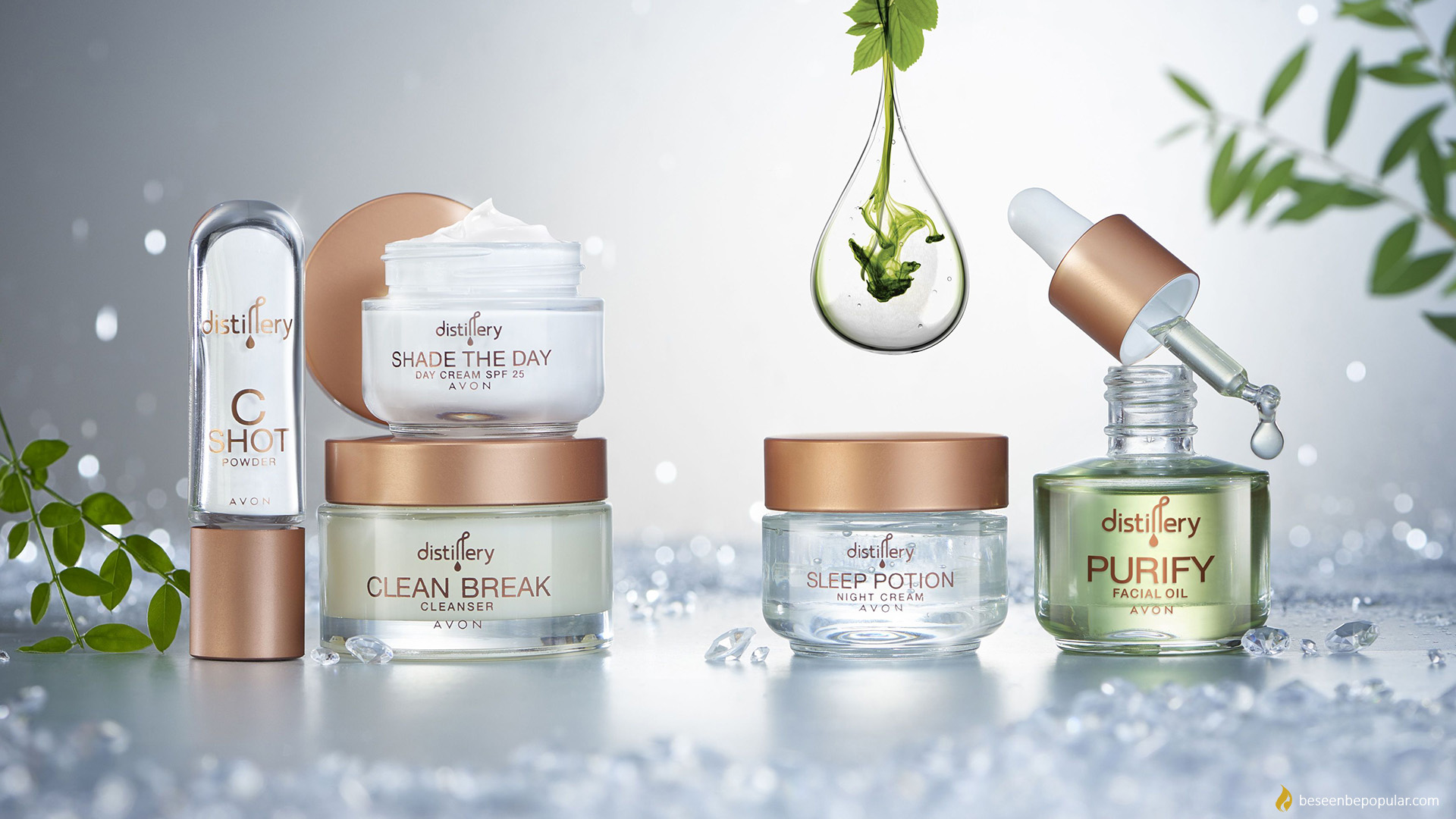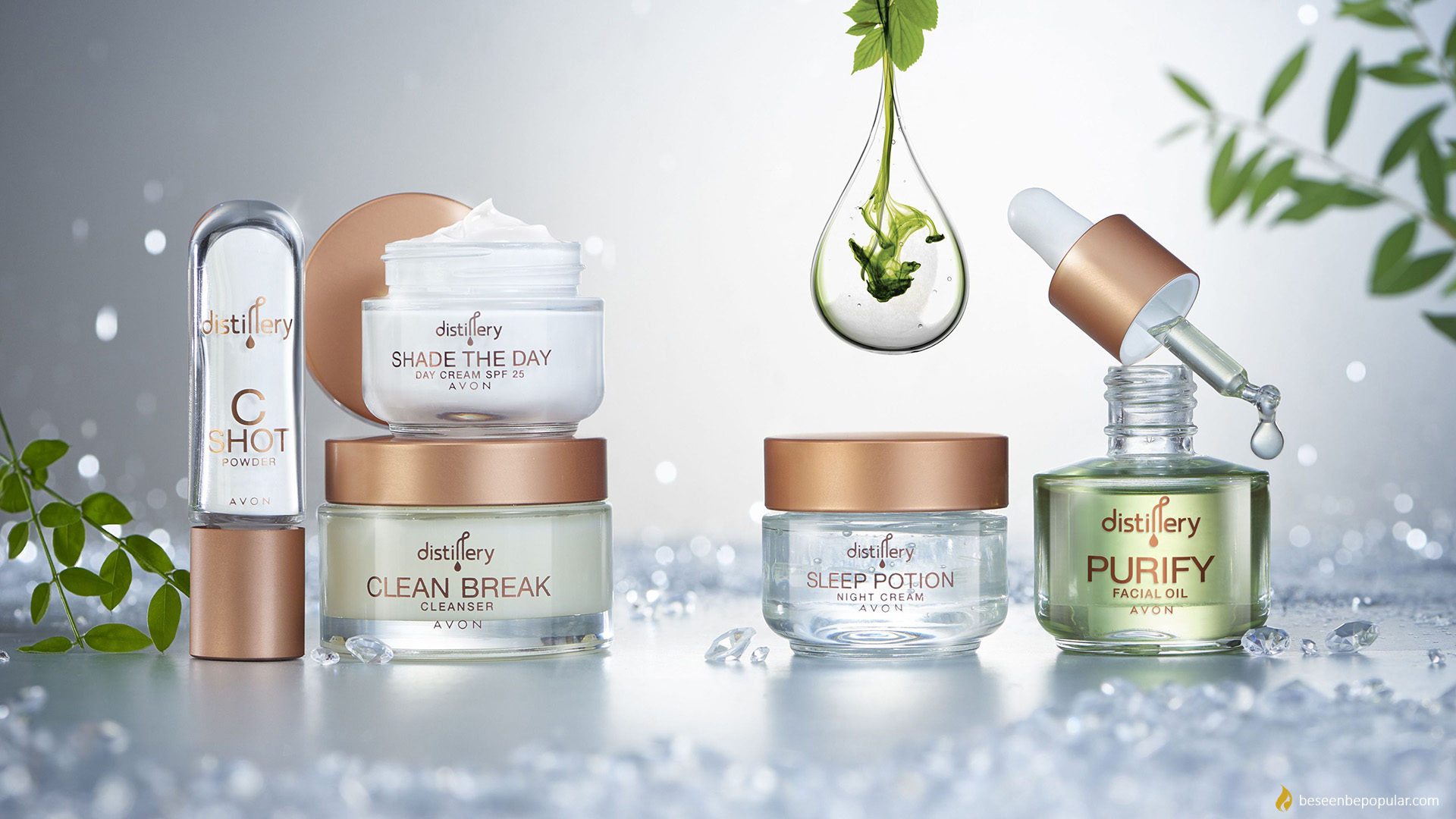 Avon introduced Distillery, a skin-care game changer
Avon has launched Distillery, a line of vegan skincare products. They are formulated from concentrates made through a rich distillation process to fully preserve the natural potential of the ingredients.
The Distillery skincare line is a big step for Avon: the result of years of research to achieve the competitive value of the most effective clean beauty collection available on the market.
Without ingredients of animal origin, alcohol, odors, artificial colors, chemical sun filters, mineral and essential oils or synthetic ingredients, allergically and clinically tested, each product in the new innovative collection contains an average of 15 natural ingredients that are distilled with less water. Increases and strengthens the concentration of active ingredients and pigments in products.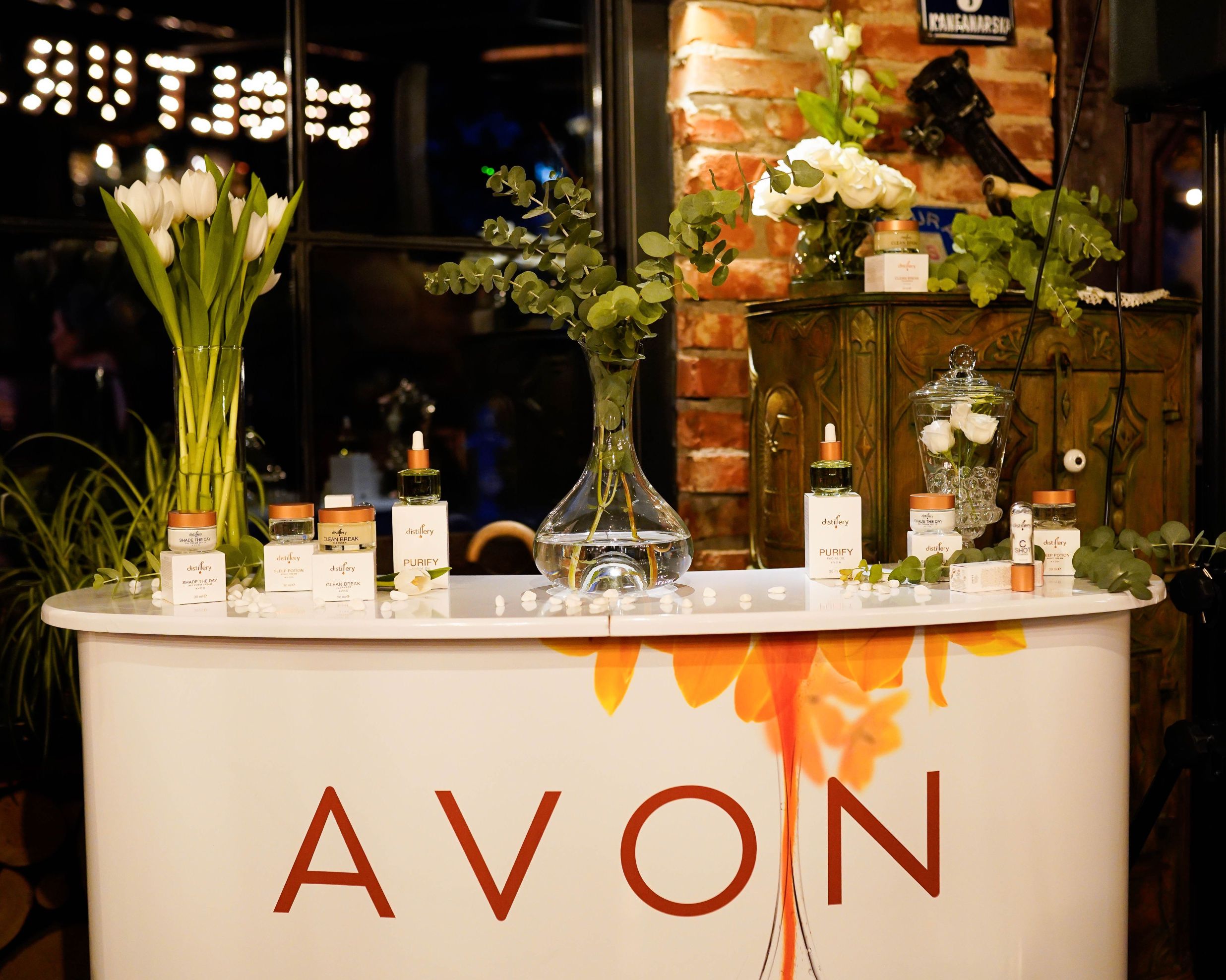 Distillery line
The three products in the collection are formulated 100% water-free: Clean Break Cleansing Balm also contains 70% pure apricot pressed oil, Purify Renewal Facial Oil is a luxurious silk cleansing oil and instant skin renewal with a mixture of pure, custom-made 'custom' made "- jojoba oil, phytol, vitamin E, and C-Shot silk powder 100% Vitamin C, which is added to a serum or moisturizer for immediate action.
The Distillery line also includes Shade the Day Daily Moisturizing Cream SPF25 made from 100% Pure Mineral Sun Cream, offering the most effective wide-spectrum protection in combination with highly concentrated natural moisturizers, and 100% Vegetable Glycerin Sleep Potion Night Cream with 93% Pure ingredients for instantly radiant nourished skin.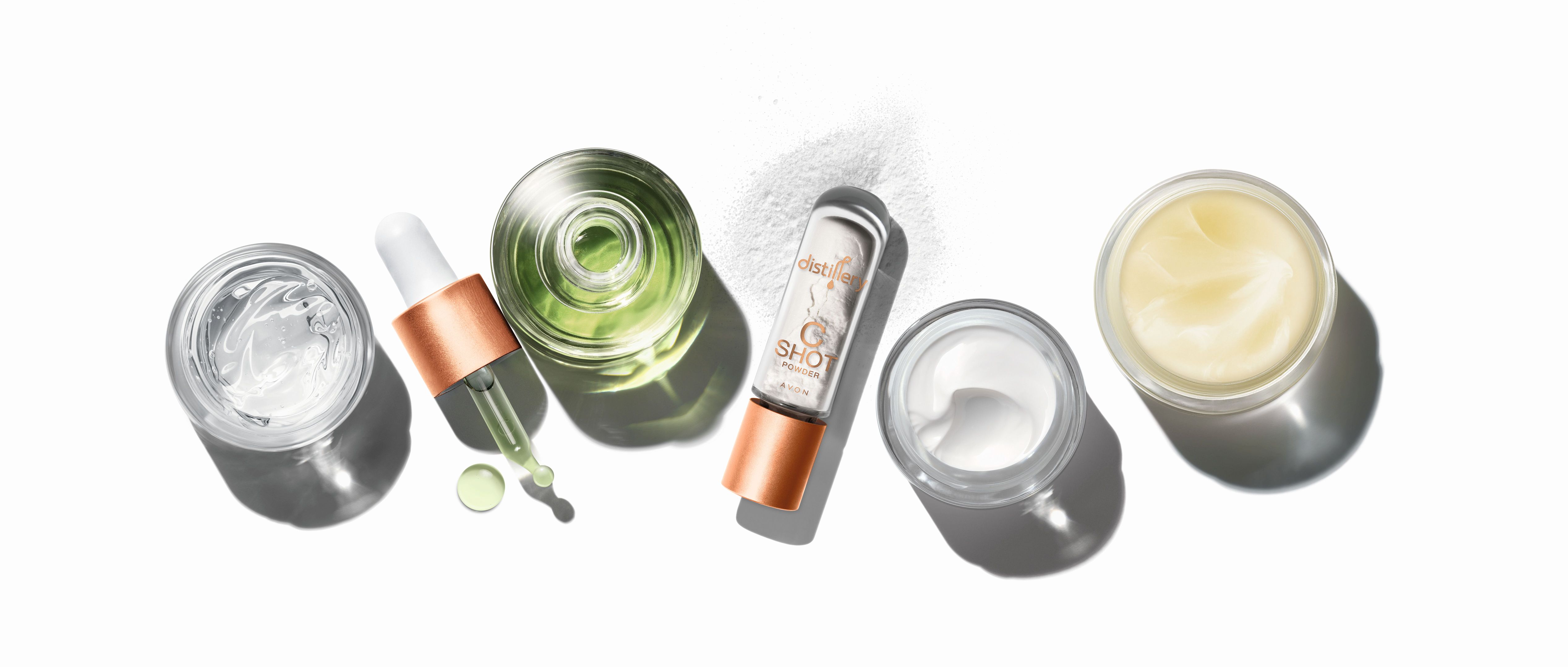 Next year we expect …
A Distillery makeup line is coming next year and will feature complete innovations on the market: a powerful liquid lip concentrate created by vegan sunburst wax, as well as highly pigmented eyeshadows that come in seven gentle soft shades, voluminous mascara and matte foundation powder. They are all 100% water-free, with high performance pigments.