"True popularity comes from acts of kindess. Together we can change the world, just one random act of kindness at a time."
Iza imena BSBP stoje sestre Dunja i Maja Mutavdžija. BSBP ili Be seen be popular ženski je portal nastao iz istoimenog bloga dvije sestre.  S medijskim obrazovanjem, Maje kao završenog media managera te Dunje kao inženjerke multimedije, sestre su odlučile iskoristiti uspjeh prijašnjeg bloga te kreirati online sestrinstvo namijenjeno zabavi, edukaciji te širenju pozitivnih vibracija. Unutar ovog ženskog web kutka možete pronaći informacije i zabavne sadržaje vezane uz modu, ljepotu, putovanja, lifestyle te zdravlje i fitness.
Svrha BSBP platforme je dati priliku svima da budu viđeni, bez obzira na to koliko je velika ili mala njihova medijska prisutnost. BSBP je mjesto na kojemu možete čitati o talentiranim pojedincima koji nisu dovoljno medijski eksponirani, o malim i velikim brandovima, savjetima i trikovima za bolji i lakši život te o proizvodima koje jednostavno morate probati. Ono što vam BSBP platforma nudi jest kvaliteta, iskrenost i konzistentnost. Budite dio naše priče.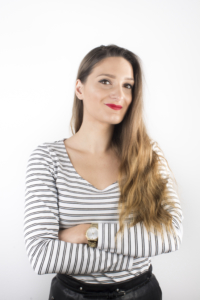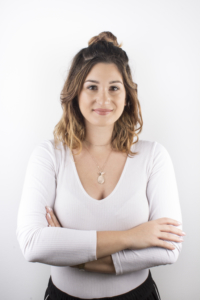 Dunja Mutavdžija, bacc. ing. graf. teh.         Maja Mutavdžija, bacc. oec.
Volite pisati i smatrate da imate kvalitetan sadržaj? Pošaljite nam svoje prijedloge na [email protected] i možda se baš vaš članak nađe na našem portalu.