How many times did you have trouble finding a perfect evening dress? From the first hand I can tell you that it is not that easy to find a dress that would perfectly fit my oblique or height, a dress I would feel comfortable and sexy in. Do we look too much when we go in search for an evening dresses?
The offer of evening dresses in stores is poor and none. If I run into the dress I like, it will very easily happen that I will be overcrowded or that the number is xxxs, are there that tiny women at all? So we turned to buying dresses online and tested what they are offering us, what kind of quality and prices there are, and how real the numbers are.
Of the two ordered dresses, the first you can see in the post HERE, we were pleasantly surprised. The quality of the material is good, the seams are neatly done, and what the photo shows is a realistic view of the material. This dress was purchased on the Zaful website, a site on which we have been convinced of the quality and longevity of the product many times. What this online store offer is a plus size "wardrobe" where stronger ladies can find an equally quality and equally sexy dress or other piece of clothing.
Here are some tips on how to choose an evening dress online:
1. Pay attention to your body type – you know what's right for you and it's not going to change when shopping online. If you're not sure what kind of dresses are perfect for your body type read below.
– Slim line of body: Slim fit will fit the dresses of clean lines and long silhouettes the best. Select a long model of these dresses to emphasize the figure, and if you look too formal on a garment, decide for the mid-length.
– Low build: Due to their specific body shape, they are recommended for mini, airy dresses with wheels or holiday gowns.
– Athletic Material: The Athletic Body type will best fit sleeveless dresses that will emphasize your hard-earned muscles
– Lumpy texture: choose clothes made of fabrics that do not adhere fully to the body or create strange wrinkles. The silhouette of the dress that elegantly follows the crowns will help you visualize the figure of a sand watch.
– Sandshape: If you want to achieve the true effect, choose long models with a large V-section.
– Figure of a Reverse Triangle: Choose dresses with a heart-shaped decolleté or a large cutout to emphasize your loud bust.
– The shape of the triangle: you will look best in high-waisted dresses that will emphasize the lower edges.
2. Take a good look at the dress sizes you've chosen on the page. Measure and compare measures if necessary.
3. Always read reviews from other customers – satisfied customer creates satisfied customers
Along with these tips you will never make mistakes when shopping, and the result will be your satisfied face and high confidence.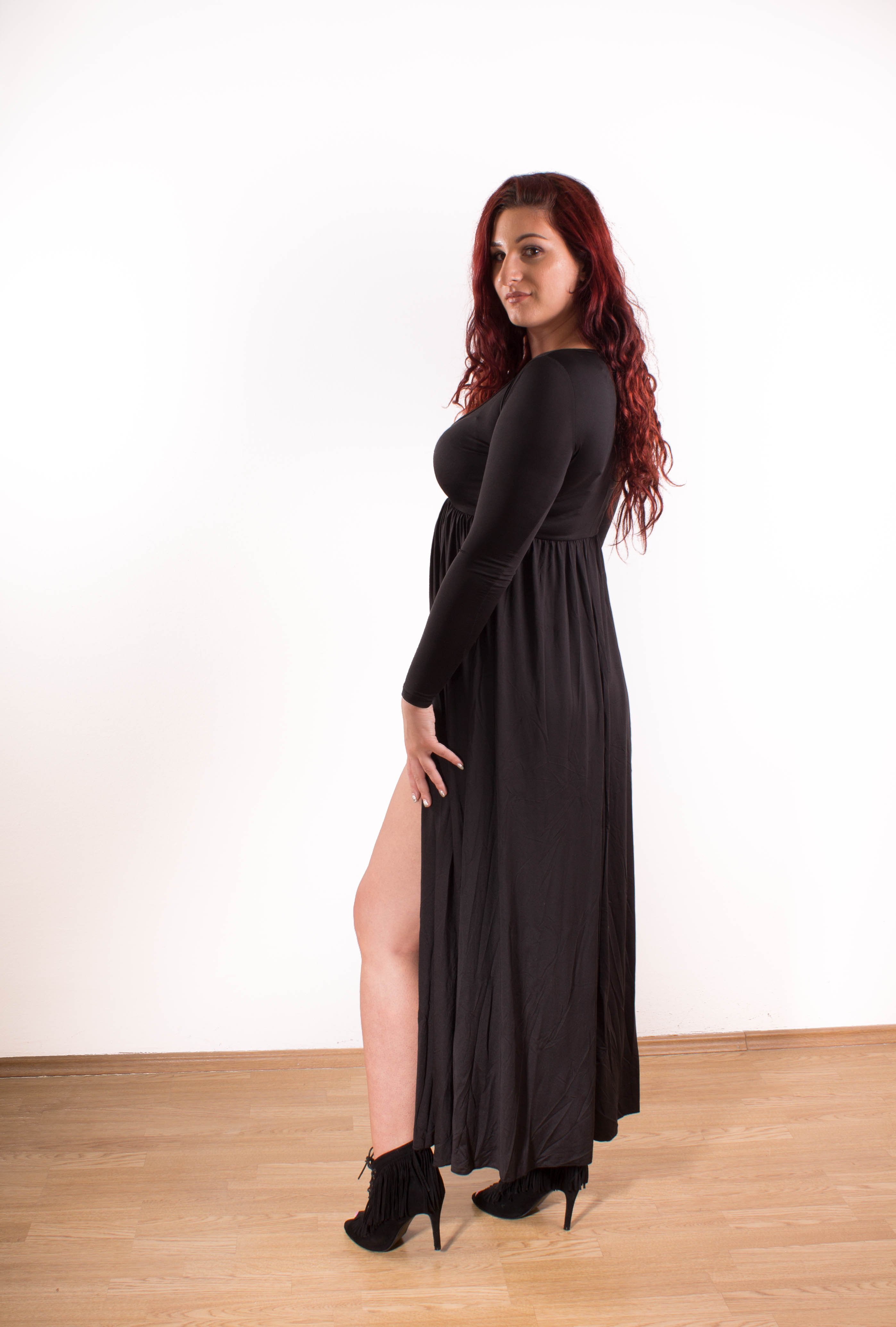 Maja wore Zaful's dress she chose as her athletic suit. You can order similiar the dress by clicking HERE, and see the photos below.