Hello everyone.
Today's post is dedicated to a real summer look. What to wear on high temperatures such as 40 Celsius, and yes, that was the temperature on the day we shot this photos, and to look cute and charming? The answer are three timeless pieces – shorts, sleeveless shirt and a big summer bag.

We wrote before about the attractive off shoulder trend and the sensuality of those kind of clothing on a woman, and today we paired it with different things to get this outfit.
It's always nice to be back in your hometown and it gave me a great pleasure to walk around the streets where I used to spend hours chatting with my school friends. While walking around Osijek, we took some outfit shots. My current obsession is this see-through, golden purse that goes perfect with this effortless summer look.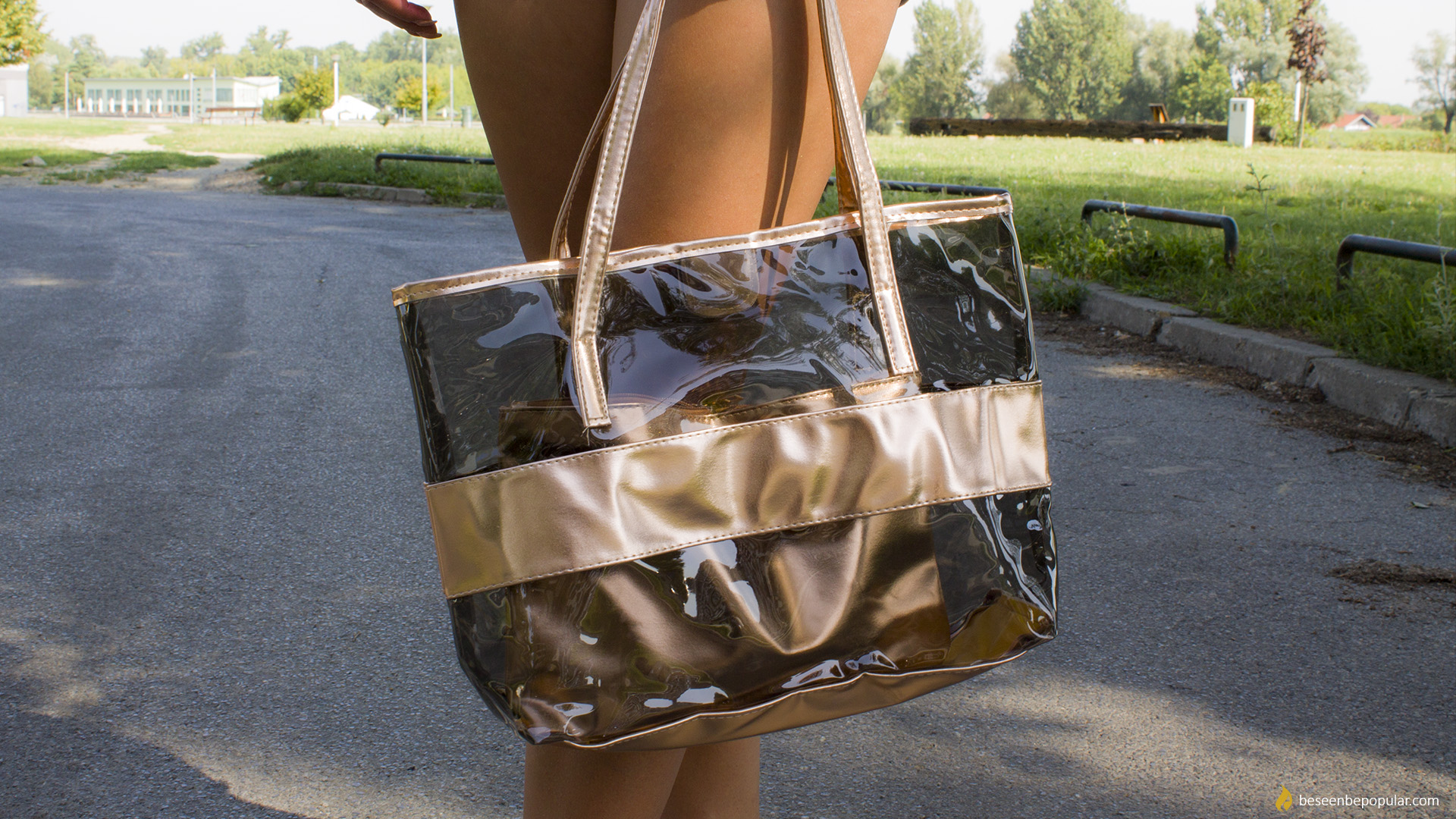 This bag is from ROSEGAL, and you can order yours HERE.
Until next post, xoxo.