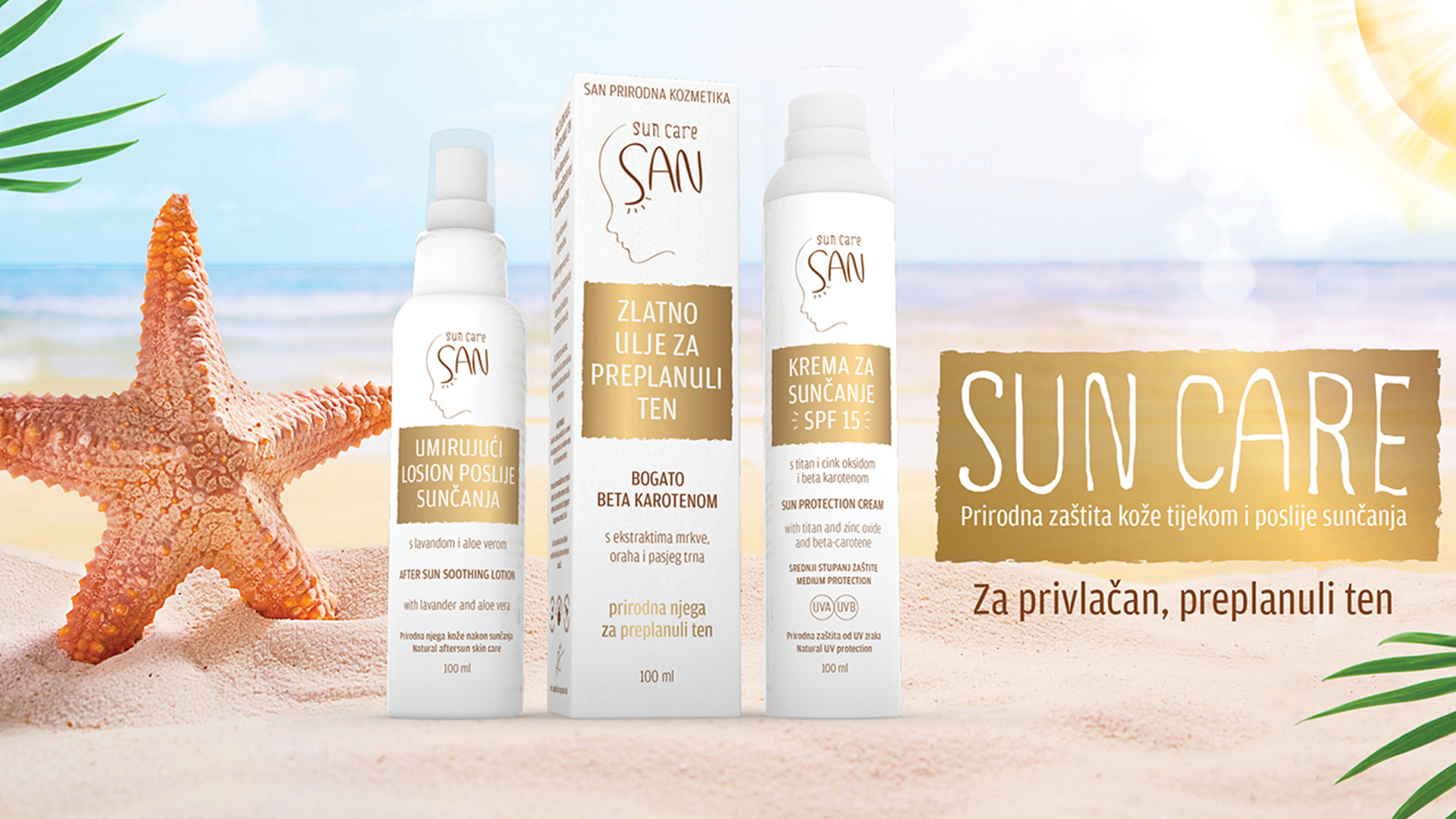 Natural skin protection during sunbathing – San Cosmetics
SAN Natural Cosmetics represents a new addition to the SUN CARE line of natural skin protection products before, during and after sunbathing – SAN SUN CARE Sunscreen SPF15.
SAN SUN CARE sunscreen cream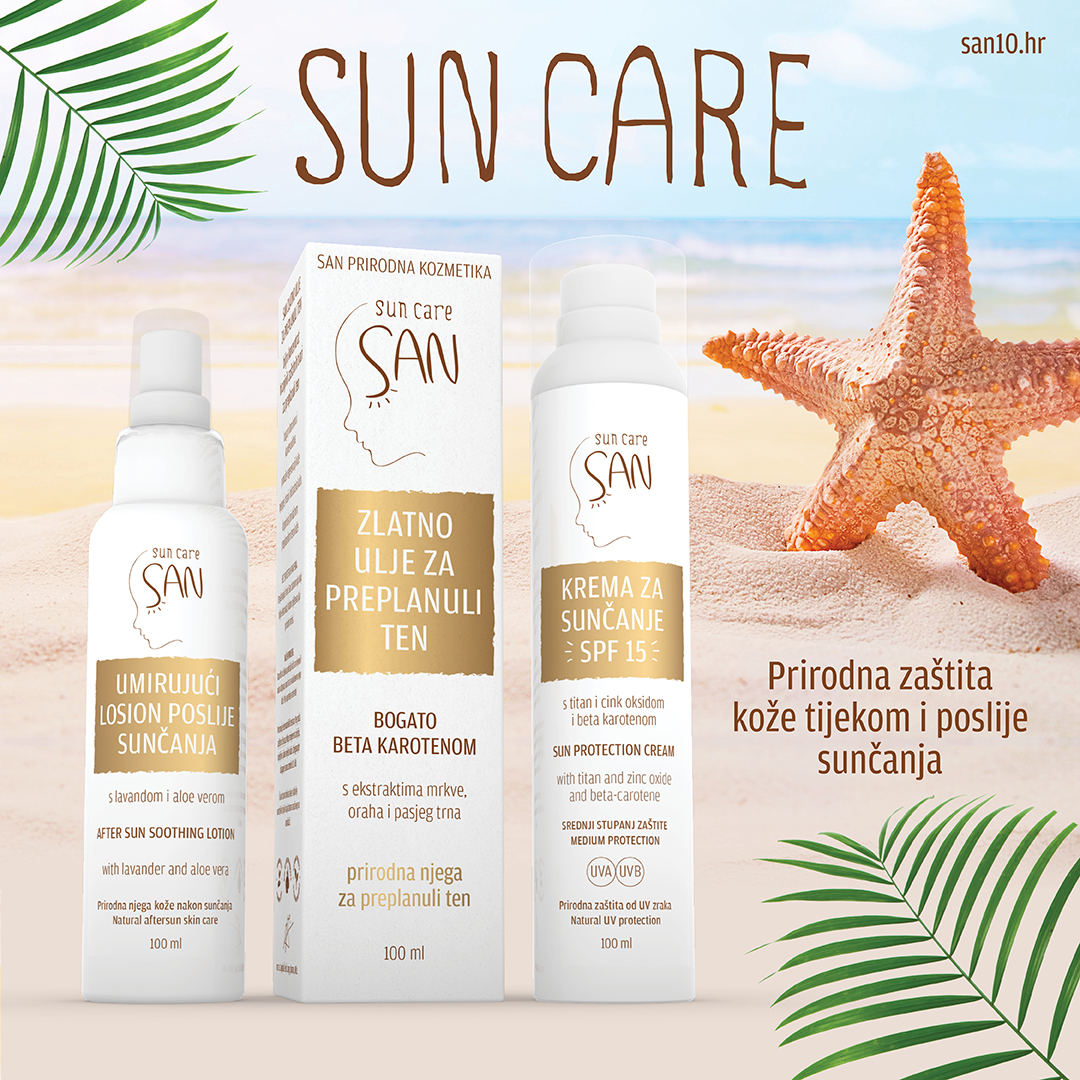 San Sun Care Sunscreen SPF15 is suitable for regular use and skin protection during sun exposure thanks to natural mineral filters. It contains beta carotene which is an antioxidant for skin photosensitism and skin regeneration damaged by external or internal factors. Along with it, olive and coconut oil, and shea butter feed the skin to remain soft all the time, and dexpanthenol contributes to the preservation of hydration.
Daily skin care and skin protection are extremely important in the summer when the effects of external factors on our skin are intensified. Such action of the sun's air, and their UVB and UVA air, we also allow for our frequent stay outside. In order to protect the skin from rapid deterioration due to exposure to sunlight, the skin should be protected. In addition to physical protection and protection of protective clothing, the skin will be protected by proper selection of sunscreen with a protective factor.
How to protect the skin from the sun?
The best choice for protecting our skin is natural cosmetics. By avoiding synthetic chemicals, we will prevent further skin damage and drying. SAN SUN CARE Sunscreen SPF15 provides the best sun protection, nutrition, hydration and regeneration of the skin with its ingredients. For complete skin care during sunbathing, we recommend beautiful and healthy skin with the cream SAN SUN CARE Sunflower oil and SAN SUN CARE Soothing sunscreen. SAN SUN CARE Sunscreen SPF15 is a natural product, does not contain parabens, artificial colors, silicones, or artificial smells. Dermatologically tested. Not tested on animals. It contains masks, waxes, oils and essential oils of natural origin.