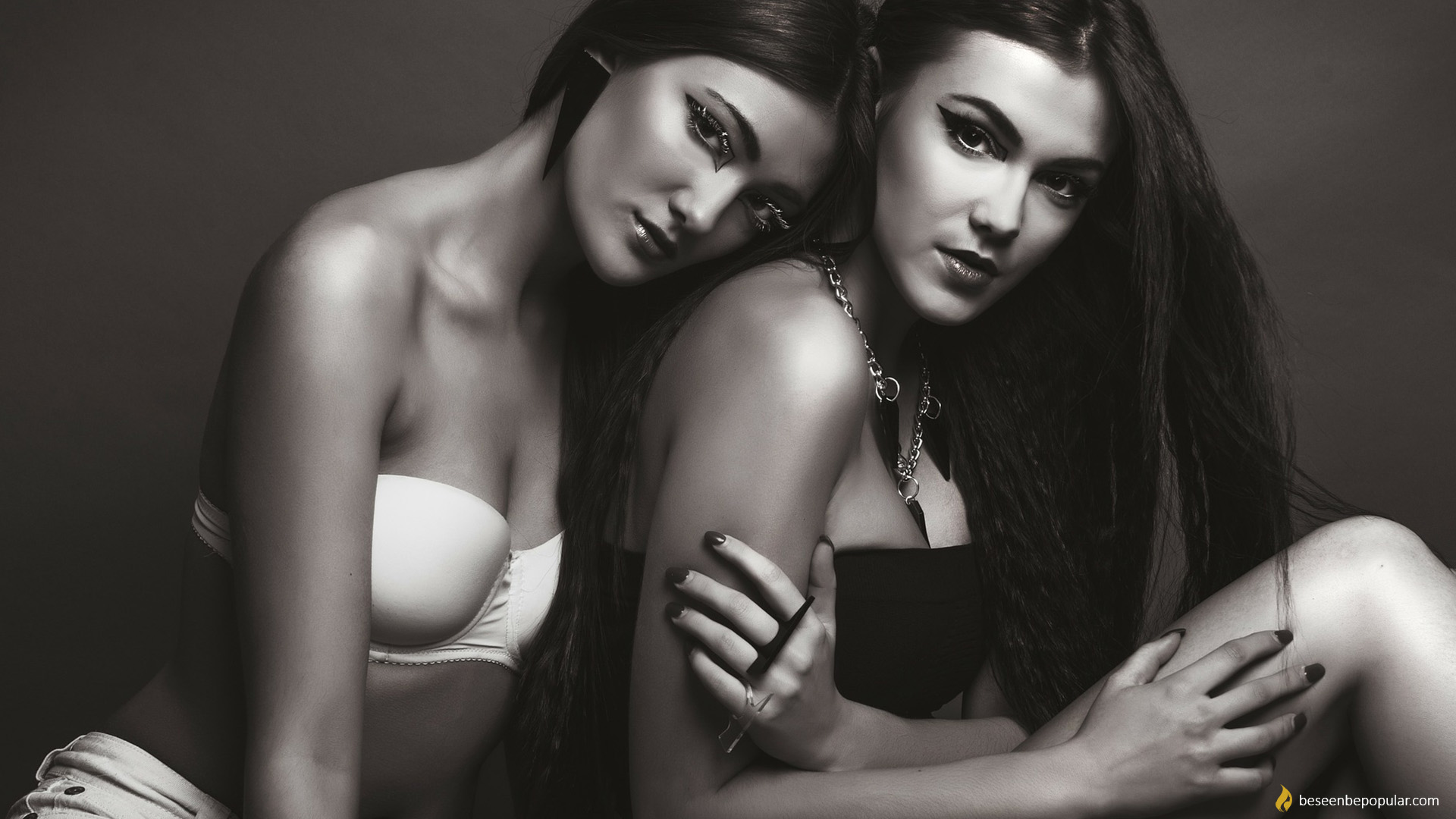 Make up tips that every girl needs to know
Often in our living space we have things that can serve us for something more than it's purpose. Used packaging we often throw out but there is so much more ways to reuse it. Different kitchen stuff can also be used in some other ways,
Like a trick with tape where you can use it to make your eyeliner thin and straight, believe it or not there is so much more tricks that you didn't know. Today we write you about tricks and tips for easy make up storage and use.
Make up tips
Why don't you use pill box for eyelashes storage?
Do a little digging in your locker and try to find old pill box. I am sure you didn't use it since your last sickness. Now, take it and put in every compartment one pair of false lashes. This way you will have clean lashes in order.
Photo: Amazon.com
Use a spoon while you put on your mascara
Spoon has similar shape to your eye and you can easily put it behind your lashes while you do your make up. Are you one of those girls who always gets dirty while putting on mascara? Then next time when you apply mascara don't forget to take a spoon.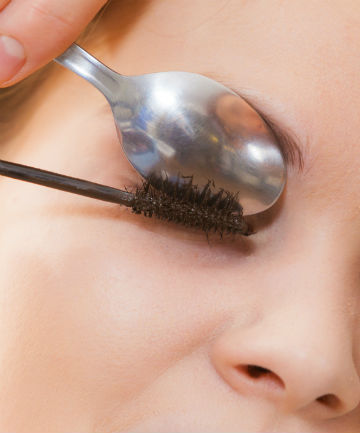 Photo: Total Beauty
Your wet wipe are dried? Use you micelar water
After you use your wet wipes sometimes it can happen that they stay open and that can lead to dried wipes. Dried wet wipes are not useful. You feel sorry to throw them away? There are solution. On dried wet wipes put a couple drops of micelar water and voila you have new wet wipes.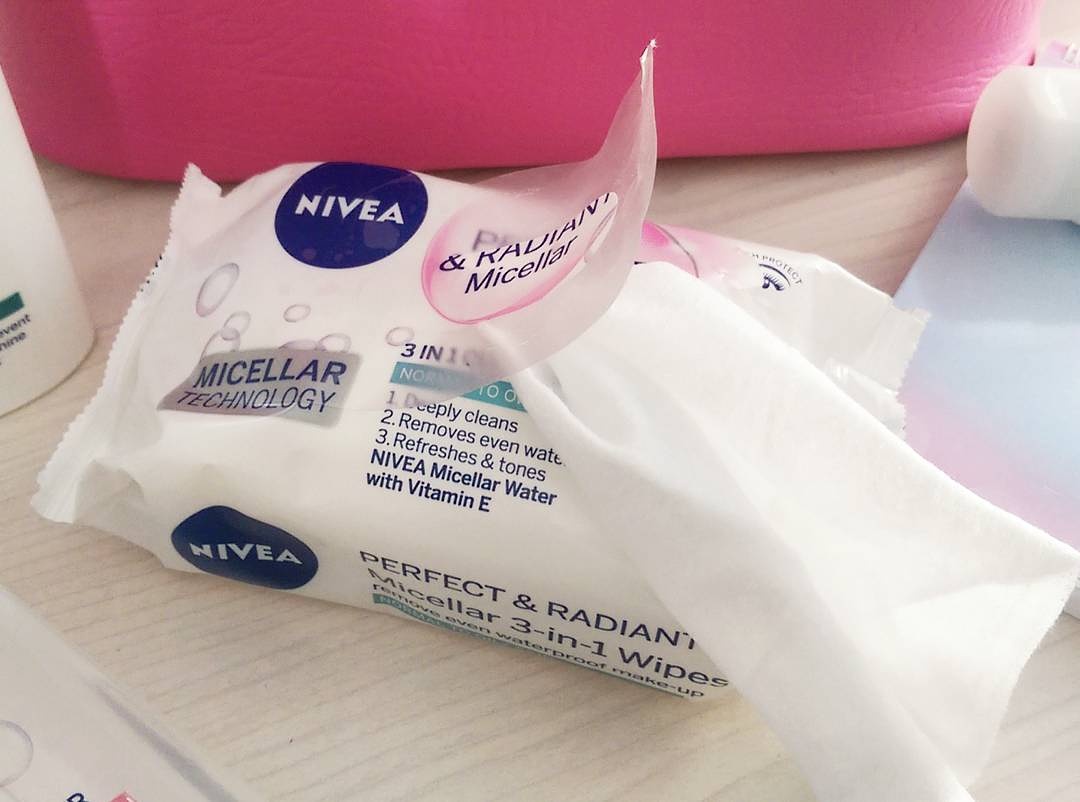 Photo: Lipgloss is my Life
Visine drops for dried mascara
Your mascara are dried and you have problem applying it. This is unique trick for dried mascara. All you need is put in mascara a couple drops of Visine, close it and mix it. It is ready for use.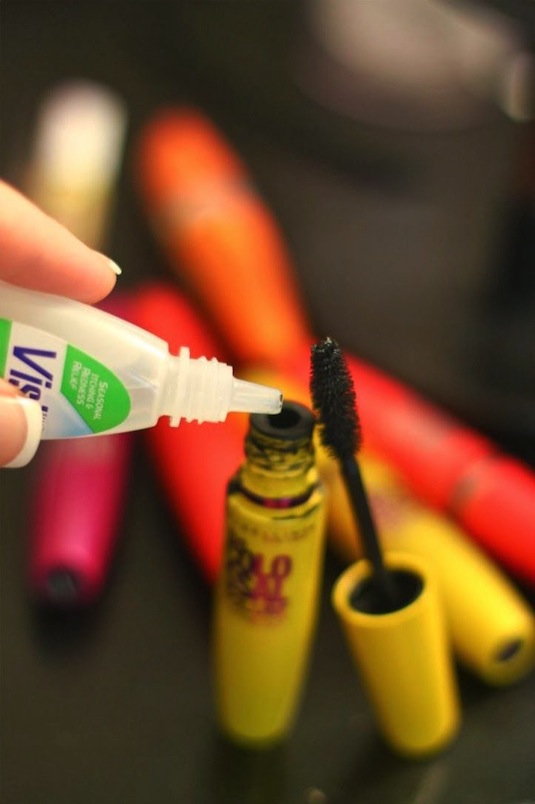 Photo: Listotic
Before you use mascara or eyeliner, heat it
Yes, you heard it right. Before you use your mascara or eyeliner you should lift up their temperature. How to do it?
– Put mascara or eyeliner in bowl with warm water
– Use your hair dryer to warm top of the eyeliner
– Put your mascara or eyeliner in your bra while you getting ready
Did you already try some of this stuff? Which one do you like the most?
Also read properly applying the liquid concealer and how to perfectly curle eyelashes.