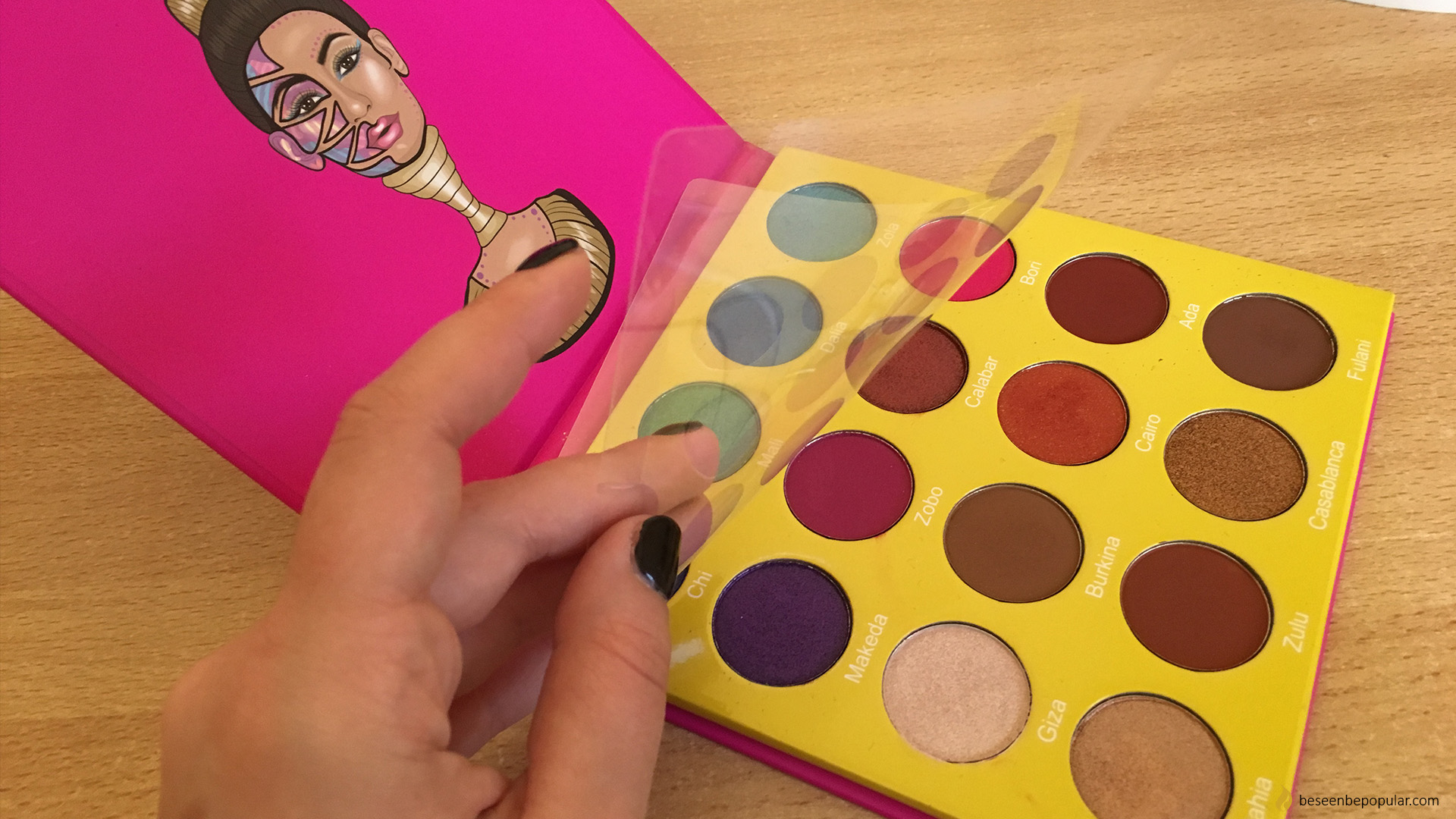 Juvia's Place – Masquerade Mini palette
Today post is a product review and this time we are talking about this Juvia's Place palette. I'm quite sure you know about it by now and some of you may have used it, but if you want to see what is my opinion then keep on reading.
Juvia's Place – Masquerade Mini palette
This palette was a huge hit among the US youtubers and bloggers and it was described as the most pigmented palette ever.  I wanted to order it from their website, but I've heard that their customer service wasn't the best and some of the girls got their palettes broken. I wasn't going to take that risk, since I live in Croatia, and I was sure that if the palette isn't packed appropriately, it will come to me in a million pieces.  But them a miracle occurred and Beautybay got this palette and I had to have it right away. Since there was only the mini version available, I order that one, but it's not that miniature as it may seem, because the pans are bigger than the most of normal size palettes.
The packaging
First of all, let's talk about packaging. I personally love it, since I like this Oriental vibe that this palette has. The pan sizes are pretty huge, I wonder how huge are the original sized pans. It comes with a protective paper and all the shade names are below the pan.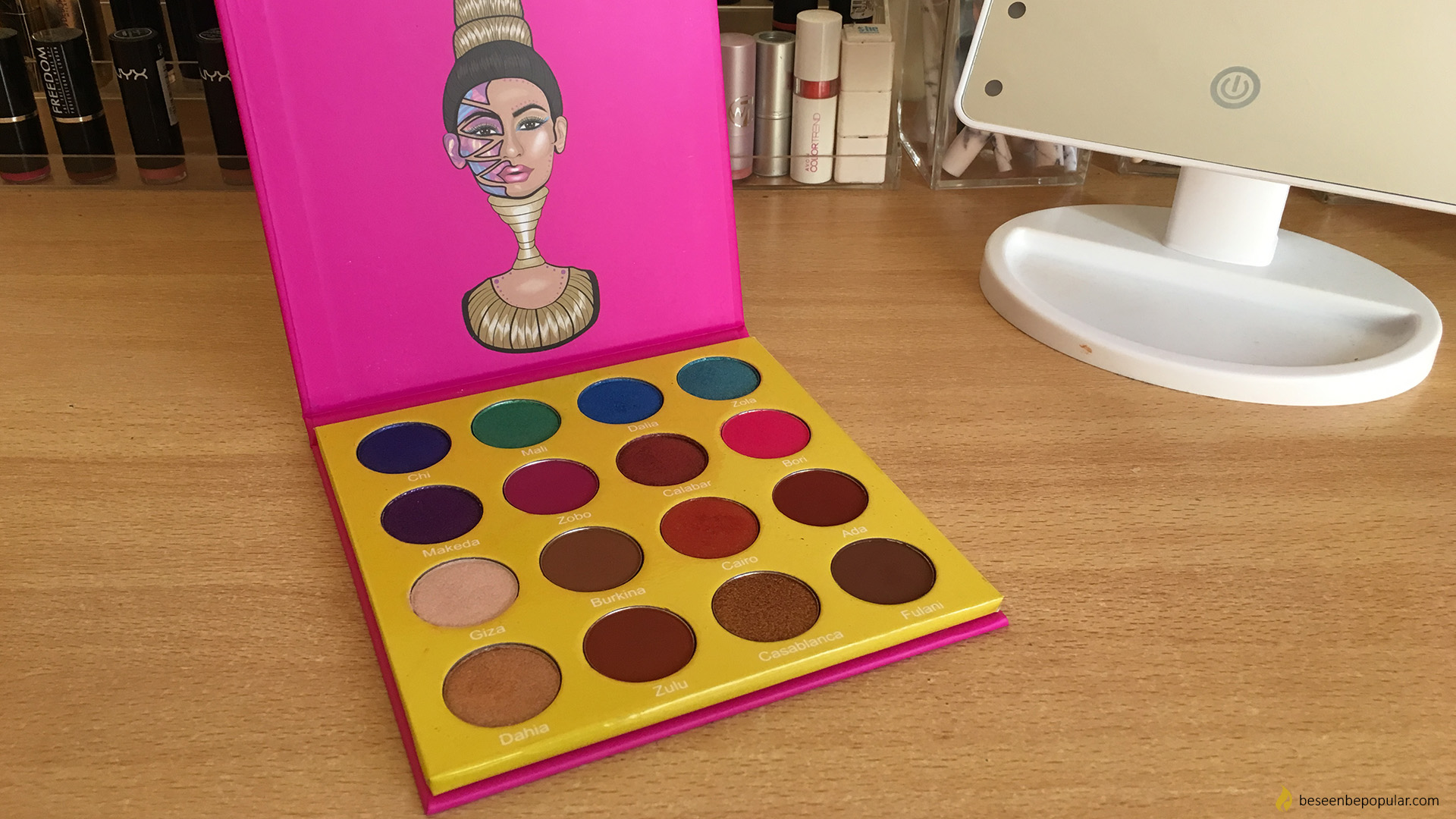 Colors
The color selection was one of the things that attracted me the most, since it has a lot of colors but still you can do a natural look with it. I really love the first row of colors and the highlight shades as well. The color range is great since it gives you enough room for creativity.
Now, it's time to talk about the formula and pigmentation. Here are swatches of every row:
First row:
Second row: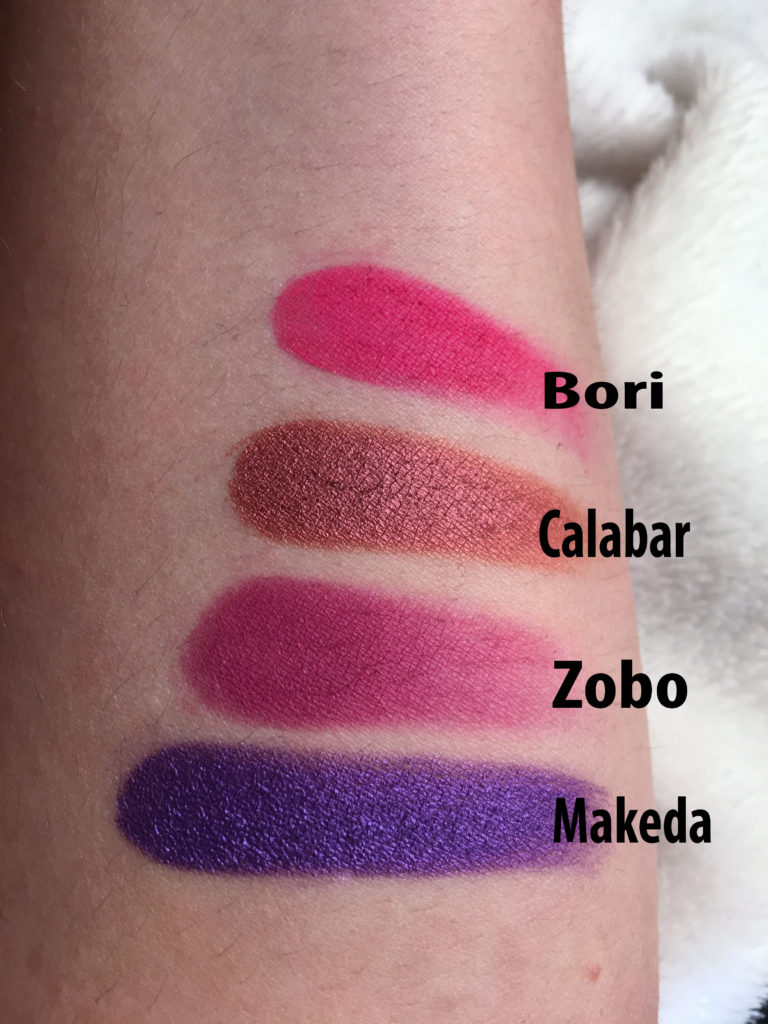 Third row: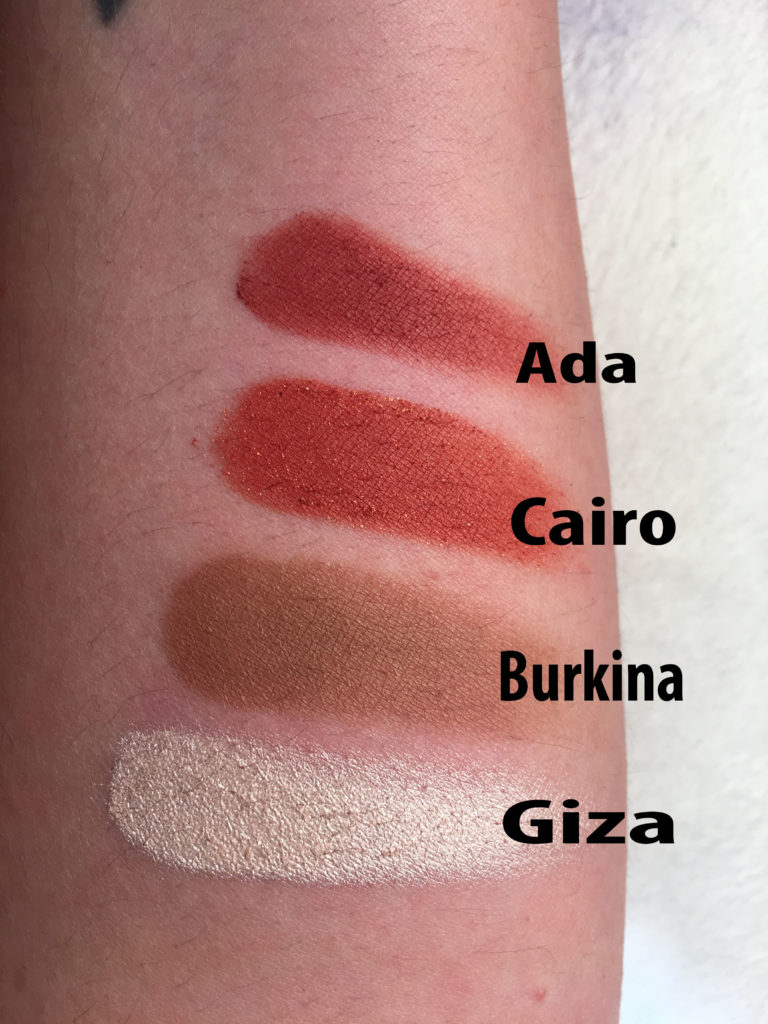 Fourth row: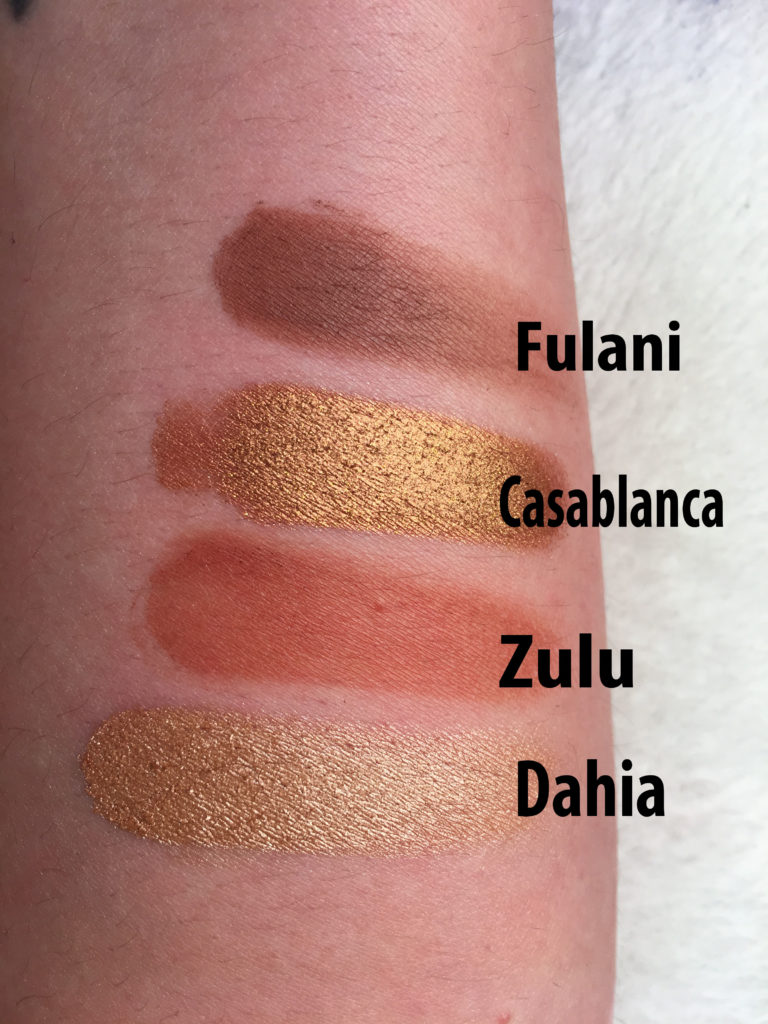 As you can see they are pretty pigmented using a finger, but using a brush as well. I wouldn't say I'm thrown away with the pigmentation, but it is for sure one of the most pigmented palettes I've used. The formula is amazing, since this palette, as we know by now, is pigmented, but it has barely any fallout. It's pretty amazing.
Another great thing is the price. It retails for 25 USD. That is an amazing price for this kind of quality and pigmentation.
To conclude, I think this was one of the best buys I did in a longer period of time. I love it and I need to try the other ones.
For more similar posts, click here.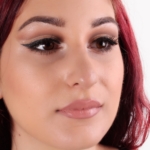 author: Maja Mutavdžija, Makeup artistry by Maja, BSBP