5 tricks for successful gift wrapping
In addition to food, drinks and cookies, we all look forward to Christmas because of all the Christmas presents that we found beneath our Christmas tree. There is no better feeling than a beautifully wrapped present that everyone notices. But not all are experts on gift wrapping and that is why we are coming to the rescue with 5 tricks for successful gift wrapping.
1. Get onto a hard surface
Often we do gift wrapping on the floor where we have the most space, but mostly floors have carpets that create creases and all of that is making our job a lot harder. The best advice is to find a clean, hard surface that will make your gift wrapping job a lot easier.
2. If you don't have paper, use fabric
Sometimes we can all be in a little bit of a hurry and we don't have time to shop for wrapping paper. In that case, a piece of fabric is very much helpful. Start with putting the fabric onto a hard surface and place your present in the middle of the fabric. Tie down two opposite ends and repeat that two times for each side, as shown in the video.
3. Make animal characters out of paper
Boring and simple paper can easily be transformed with creating an animal characters. This will make your present different and unique.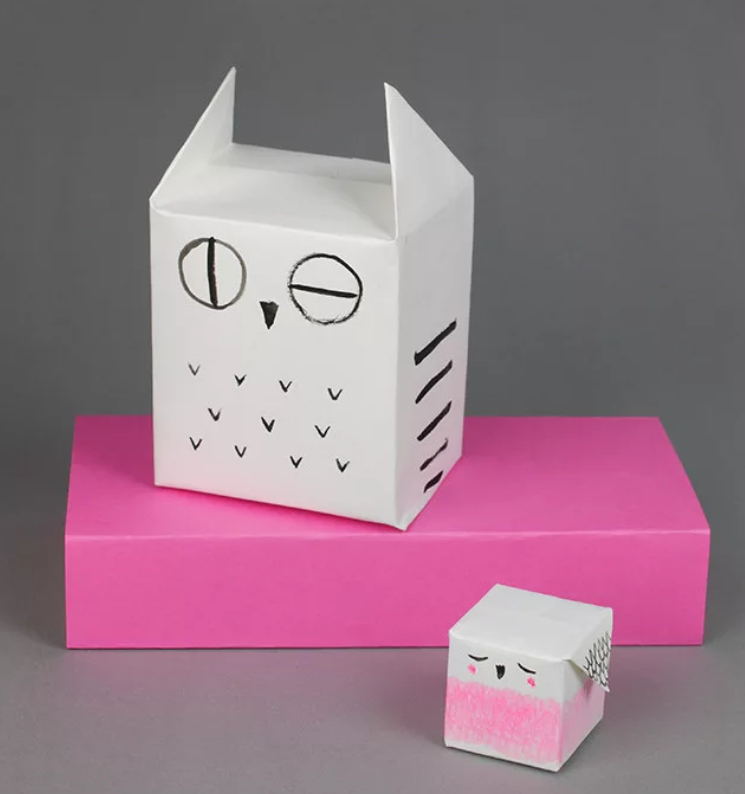 4. Make your own wrapping
If you have simple, solid paper, designed it with your own taste. You can draw something on it or write a personalized message. On the front you can draw a box and a tape and make this present even more special.
5. Make your own ribbon
Cut a strip from old magazines and newspaper and create your own ribbon. To make this ribbon you can use any other paper that you find in your household. If you want to make bows, just look at this easy video tutorial.
For more similar topics, click here.